As ever, investments in plant-based companies are booming. From cultured meat alternatives promising to end factory farming, to new protein technologies, and NBA star Chris Paul's vegan cheese backing, here's the latest in the vegan business world.
Chris Paul among investors raising $3 million for artisan vegan cheese brand
Misha's Kind Foods is an artisan vegan cheese brand creating dairy-free spreads that are 'kind to the planet and your body'. Moreover, they are soy-free and suitable for anyone on a ketogenic diet.
This week, it announced that it had raised $3 million in its seed investment round. Moreover, among the backers are vegan NBA star Chris Paul, as well as Marcy Ventures and Lisa Shamus & Partners.
'I'm confident having these investors at the table will be vital to the future growth of the company', said Misha's Kind Foods CEO Aaron Bullock.
You can shop Misha's Kind Foods here
Plant-based protein brand TMRW Foods raises $2.6 million to scale production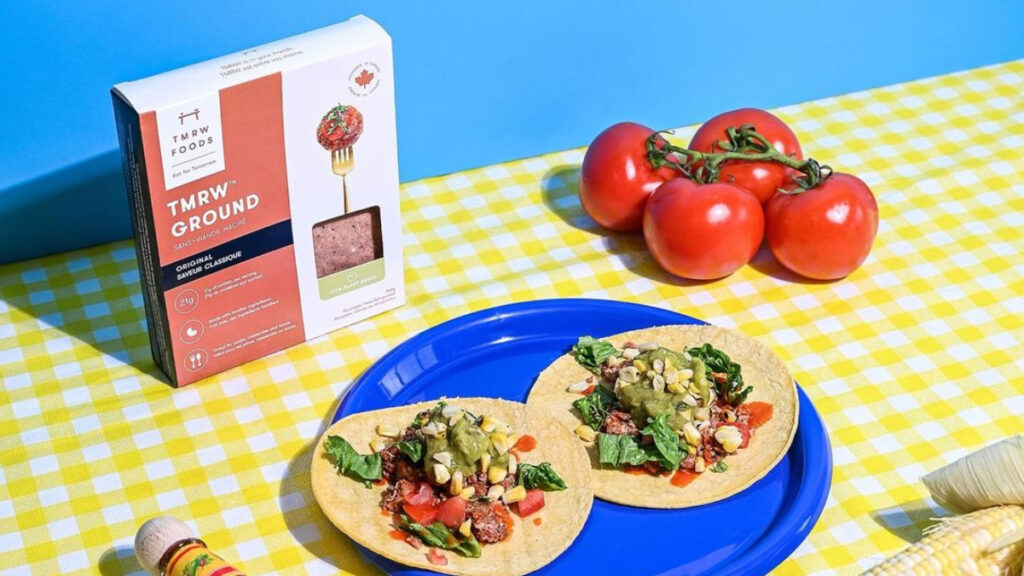 TMRW Foods, a plant-based protein company based in Canada, has raised $2.6 million in its seed investment round.
Now, it will expand the production of its 'reimagined meat' in North America. This includes its plant-based and gluten-free shredded protein strips, TMRW Shreds, that are set for launch soon.
Co-founder and CEO Dean Blignaut is confident the investment can take the brand 'to new heights' and help evolve it along the way.
Investors include Daiya co-founder Greg Blake, Richard Cooperstein, Eric Patel, and Milne Group.
You can purchase TMRW Foods' products here
CULT Food Science Corp. backs Californian cell-cultured meat company
A Canadian investment firm, CULT Food Science Corp., specializing in cell-cultured meat alternatives, is adding a new company to its portfolio of investments.
CULT is now a backer of Novel Farms Inc., a company based in California that uses synthetic biology to develop cultured meat products.
Dorian Banks is CEO of CULT. In a statement, they said: "Using animals to convert plants to meat is incredibly inefficient.
"A sustainable, safe and secure solution will be required to meet the global growing consumer demand for meat and dairy products. At CULT Food Science we unequivocally believe that the future of food will be science-based.
"Our investment in Novel Farms, a company at the forefront of premium cell-based meats, advances our vision of a cleaner, more ethical, and more secure food supply chain."
With the cell-cultured meat and dairy industries still in their infancy, CULT claims it is hopeful it can create more investment opportunities in this space.
Find out more about Novel Farms here
Moolec Science and Grupo Insud partner to develop alternative proteins
Science-based ingredients firm Moolec has joined forces with Grupo Insud, a global plant-based protein conglomerate. The partnership is designed to 'develop solutions' within the alternative protein industry.
Additionally, it will use micro-organisms such as yeast and fungi to produce 'unique' sets of ingredients.
Moolec's CPO and co-founder Henk Hoogenhamp said: "We have the wonderful opportunity to team up, co-create, and disrupt together.
"Our partnership will also allow for very quick scaling due to the impressive infrastructure readily available to the group. The more we are, the faster we can achieve animal-based parity in terms of taste, nutrition, and cost."
Yogurt giant Chobani increases sustainability efforts with plastic-free packaging
Chobani is adding to its planet-friendly efforts by launching a paper cup. This is part of efforts to reduce plastic, and comes after the brand rolled out its new Oat Milk Blend.
Founder and CEO Hamdi Ulykaya said: "We all have a role to play in protecting our planet. People have been asking for a paper cup, and we welcome this challenge to start reducing our plastic use, and to spark a conversation about how we can drive change together."
Moreover, the cup is made from recycled paperboard. And, it will commence packaging on Chobani's plant-based products first, before it's rolled out across all products.
For more information about Chobani's Oat Blend, visit the website here