Today, Plant Based News Limited announces the launch of a new funding round, in the hopes of securing investment to support continued rapid growth.
The company is seeking £500,000 to help its mission to combat climate change, tackle animal cruelty, and encourage healthier eating habits.
Plant Based News investment
Via the investment platform Seedrs, Plant Based News is looking to reach its £500k target from supporters. As a result, those who invest will own a share in the company.
So far, a host of anchor investors with a history of backing vegan projects have agreed a total of £250,000. The rest will be sought through crowdfunding, via the campaign which is launching this September.
Contributions made to the crowdfunding campaign are a mark of support for a company aiming to change the world for the better.
Moreover, new shareholders will become part of a growing plant-based economy. Proof of this lies in the alternative protein industry receiving investments hiking $3.1 billion last year alone. Plus, plant-based meat, egg, and dairy companies were granted $2.1 billion.
Journey to success
Plant Based News has been riding this growth curve since the launch of its website in 2017.
Over that time, it attracted over 1.62 billion impressions and built 2.4 million followers across social media platforms. It also established its own in-house design agency that delivers disruptive media, content, and marketing experiences for Plant Based News, as well as for products and brands.
Now, it plans to further increase its audience beyond those already part of veganism or anyone reducing animal product intake. This is with a view to engaging with people interested in conscientiousness on a wider scale.
Co-Founder Robbie Lockie said the company is ready to take things to the next level and expand into the conscious consumer space.
They added: "We hope that by investing in our company, people will recognize that they aren't just making a financial investment but helping to make the world a more sustainable place too.
"With the backing of our funders, a fast-growing plant-based economy, and a genuine belief in our aims, we're determined to achieve our goals."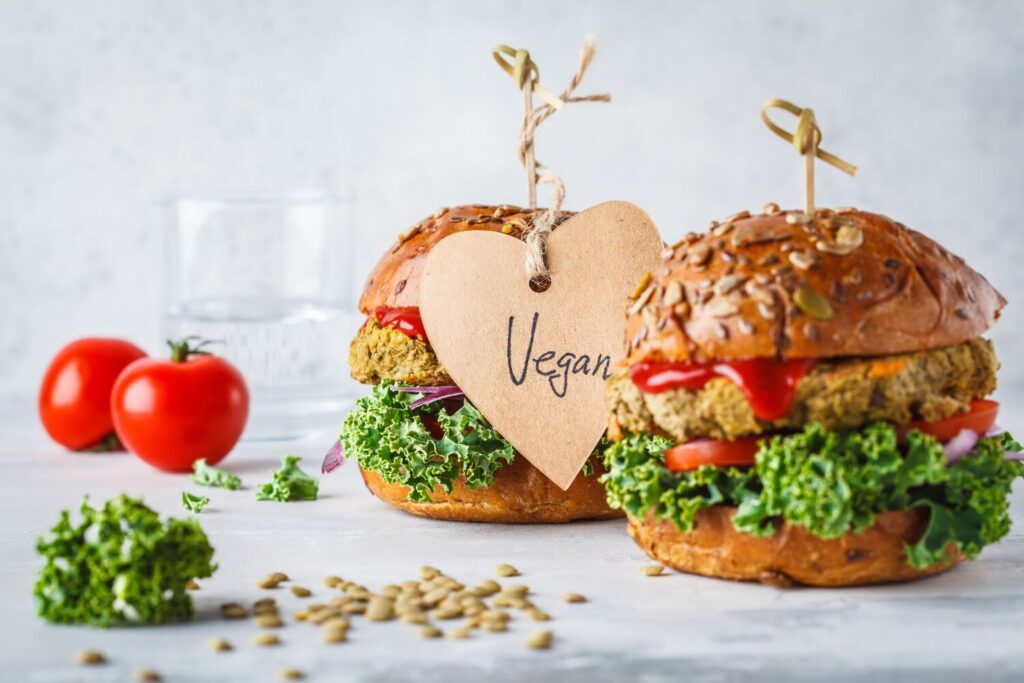 Helping to accelerate our growth
The current investment round with Seedrs will enable the company to make the most of consumer demand for sustainability and the ever-growing plant-based market.
Between February 2020 and 2021, Plant Based News increased its revenue by 85 percent. Additionally, it's one of the world's most frequently visited websites under the search terms 'vegan' and 'vegetarian'.
As a result, the search for additional income comes with plans to grow its core team and develop infrastructure.
Founder Klaus Mitchell, said: "Crowdfunding campaigns are all about giving people an opportunity to get behind projects they care about. Plant Based News has made it its mission to combat climate change, reduce cruelty to animals and support healthier eating by creating awareness of ethical consumerism, sustainability, and the plant-based lifestyle."
Interested in becoming an investor?
Investments start from as little as £25 and the good news is we're EIS certified, which means that UK taxpayers may be eligible to get 30 percent of your investment back as tax relief. If you want to learn more, you can do so here. Once we go live, you will be first in line to invest.
Investing involves risks, including loss of capital, illiquidity, lack of dividends and dilution, and should be done only as part of a diversified portfolio. Tax treatment depends on individual circumstances and is subject to change in future. The Seedrs campaign is targeted at UK investors only and is not targeting any other market. You are receiving this email because of your existing relationship with Plant Based News, and you may invest if you so wish. This campaign has been approved as a financial promotion by Seedrs Limited, which is authorised and regulated by the Financial Conduct Authority (No. 550317).
Anyone interested in investing can register an interest at the pre-launch page via Seedrs from Monday, August 23.
You'll also be the first to know when the funding round opens in early September.