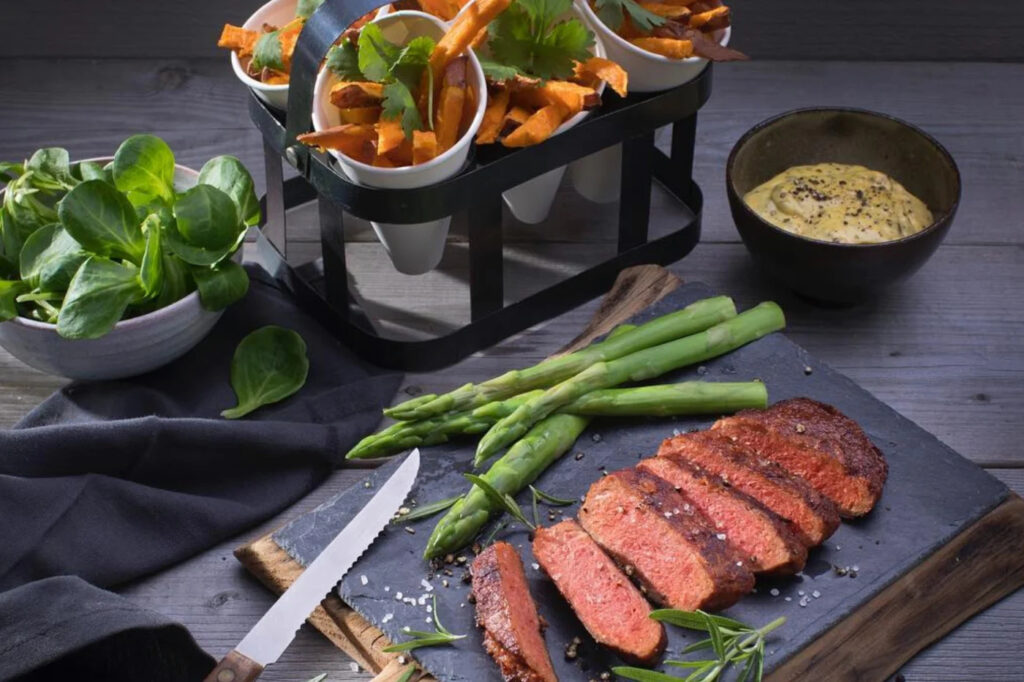 A leading plant-based meat brand is set to double its factory size due to 'unprecedented demand' for its products.
Vivera, which sells a number of meat alternative products including steak and bacon pieces in supermarkets across the U.K, is celebrating its 30th anniversary with a €30 million investment.
The investment will be used to 'increase the production power of Vivera's Dutch plant-based production facility'. With additional investment in coming years, the business expects to triple its turnover by 2025.
'Not a passing trend'
In a statement sent to Plant Based News, Willem van Weede, CEO of Vivera, said: "The switch from animal products to plants isn't just a passing trend, it's a major change in how people around the world are choosing to eat, and in the values and identity they hold.
"Plant-based eating is now the new normal, as consumers realize that life is better when you eat less meat.
"I'm pleased to say that our company has made this important change too, and with the additional €30 million investment we have announced today, we will be able to double our factory size. Our overall aim is to help consumers switch more easily to plant-based diets, in order to make diets healthier, food production greener and save animal lives."