Ditching 'land-hungry' products like meat and dairy could remove up to 16 years' worth of CO2 emissions by 2050, according to a new study.
The study, titled The carbon opportunity cost of animal-sourced food production on land, was published in the journal Nature Sustainability.
'Carbon opportunity'
According to the study's abstract: "Extensive land uses to meet dietary preferences incur a 'carbon opportunity cost' given the potential for carbon sequestration through ecosystem restoration.
"Here we map the magnitude of this opportunity, finding that shifts in global food production to plant-based diets by 2050 could lead to sequestration of 332–547 GtCO2, equivalent to 99–163 percent of the CO2 emissions budget consistent with a 66 percent chance of limiting warming to 1.5 °C."
Land hungry
Around 83 percent of agricultural land globally is used for meat and dairy production – but this only yields around 18 percent of calories – making it an inefficient use of land.
As a result, the scientists say replacing meat consumption with foods like beans and legumes on a large-scale, would be more effective in tackling the climate crisis than technologies like atmospheric CO2 extractors, which they described as 'unproven'.
Looking at global maps, paper author and environmental scientist Matthew Hayek of New York University and his team identified areas where native vegetable has been compromised to make space for animal foods.
They deduced that by significantly lowering the demand for meat production, regrowing vegetation in these areas could help sequester between nine and 16 years' worth of emissions by 2050 – while having 'relatively minor impacts on food security'.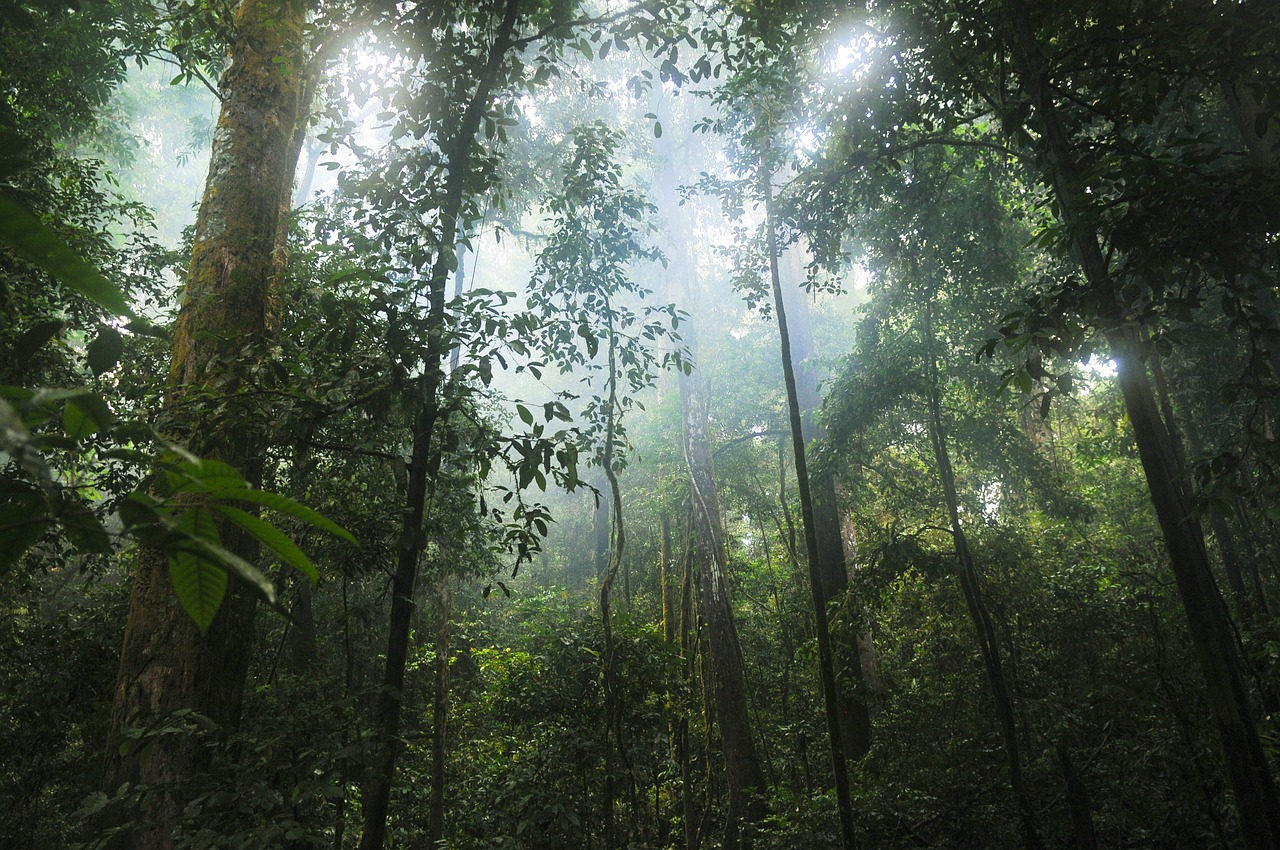 'Greatest potential'
Prof Hayek said: "The greatest potential for forest regrowth, and the climate benefits it entails, exists in high- and upper-middle income countries.
"We only mapped areas where seeds could disperse naturally, growing and multiplying into dense, biodiverse forests and other ecosystems that work to remove carbon dioxide for us."
He added that the results identified over 7 million square kilometres where 'forests would be wet enough to regrow and thrive naturally, collectively an area the size of Russia'.
'Much-needed time'
He added: "We can think of shifting our eating habits toward land-friendly diets as a supplement to shifting energy, rather than a substitute.
"Restoring native forests could buy some much-needed time for countries to transition their energy grids to renewable, fossil-free infrastructure."
Many benefits
William Ripple of Oregon State University in Corvallis, and paper author, added: "Reduced meat production would also be beneficial for water quality and quantity, wildlife habitat and biodiversity."
Co-author Helen Harwatt of the Harvard Law School said: "We now know that intact, functioning ecosystems and appropriate wildlife habitat ranges help reduce the risk of pandemics.
"When coupled with reduced livestock populations, restoration reduces disease transmission from wildlife to pigs, chickens, and cows, and ultimately to humans."