Animal rights organization PETA has released footage showing sheep being beaten and left bloodied by shearers in the Australian wool industry in a bid to initiate investigations by authorities.
The footage, branded 'sickening' by PETA and 'disturbing' by News.com.au, shows shearers violently punching and beating sheep with metal tools, leaving them unconscious.
It also documents wounds on sheeps being left untended, and shearers stitching cuts using needle and thread, supposedly without administering any pain relief.
Video
The video was shot this year at four shearing sheds in Australia's top wool-producing states of New South Wales and Victoria.
It follows a 2014 investigation into the cruelty of the $3 billion Australian wool trade, which the industry previously labeled 'embarrassing' and a 'wake-up call'.
But the new video shows animals are still subjected to cruel practices.
'Distress'
PETA founder Ingrid Newkirk said in a statement that the sheep were in 'distress', and their welfare compromised – and urged everyone to boycott wool.
"Sheep are gentle animals who are petrified of even being held down, yet these sheep were punched in the face, kicked and stamped on, and had their heads slammed into the floor by unsupervised, impatient shearers, causing the sheep great distress and injury," she said.
"PETA is calling on shoppers around the world to reject cruelty to animals – and that means never buying wool."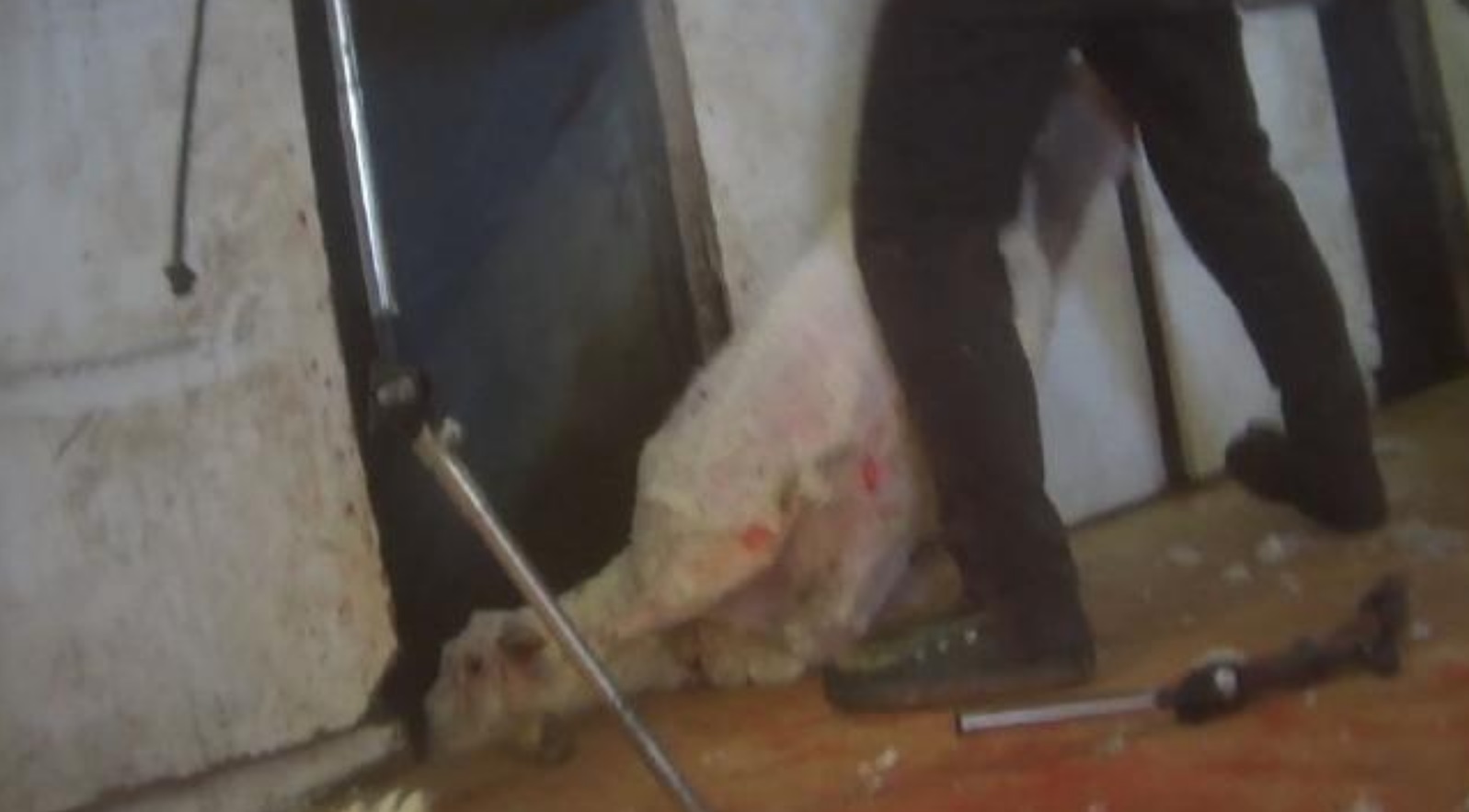 'Inherently cruel'
A spokesperson for PETA, Laura Weyman-Jones, said the video footage had been passed onto the RSCPA in the New South Wales and Agriculture Victoria.
"I don't know whether it is a case of [shearers] not listening or the whole industry is inherently cruel.
"It's an industry that puts the profits of the industry before the welfare of animals.
"I think the general message here is that there is no way to produce humane wool.
"We just need to be looking into ways of producing and creating different fabrics that are cruelty-free animal-free fabrics."
Condemn
Australia Wool Innovation [AWI], the research and development organization for the wool industry, criticized activity shown in the video.
"AWI categorically and unequivocally condemns the mistreatment of animals and supports the use of the legal system to prosecute any criminal behaviour," a spokesman said.
"AWI welcomes the prosecution of anyone mistreating animals as has been the case in recent court cases."
'No breaches'
But according to an Agriculture Victoria spokesperson, investigation of the footage found no breaches.
"Agriculture Victoria was provided with footage for investigation that related to a single property in Victoria recorded in February 2017,'" they said.
"Investigation of the footage on this single property found no Prevention of Cruelty to Animals Act 1986 breaches.
"Discussions were held with the farmer and the shearing contractor, however, regarding best practice shearing technique."
Warning: graphic content – you can watch the footagehere