Vegan musician Billie Eilish has partnered with US delivery service Postmates in a bid to encourage more people to try plant-based food. The partnership falls in line with the release of the documentary about her life, Billie Eilish: The World's a Little Blurry.
Billie Eilish's Plant-Based Picks
Customers can order plant-based food from restaurants in their area via Postmates, as part of Billie Eilish's Plant-Based Picks.
'We wanted to take the opportunity to encourage plant-based eating and supporting local vegan restaurants.
'Postmates is such a large platform and has the power of reaching millions', said Maggie Baird, the star's mom, in an exclusive statement sent to Plant Based News.
The delivery service operates in over 4,000 cities across the US and will feature the star's favorite' plant-based food outlets.
Postmates partnership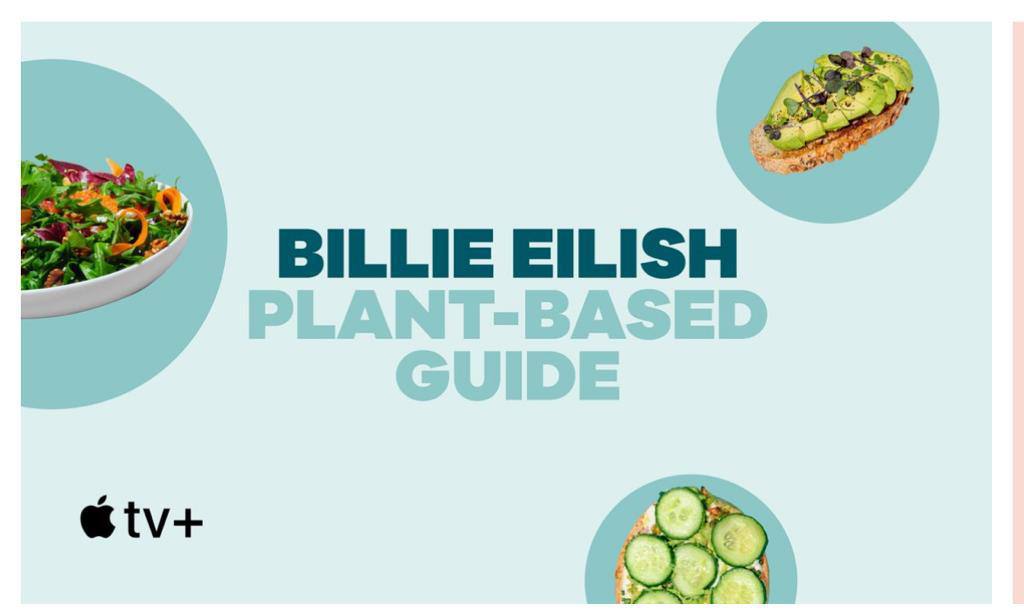 Documentary release
The release has been eagerly anticipated since the trailer was launched last December.
It follows Eilish's rise to fame from just 17-years-old, including navigating life on the road and the recording of her debut album.
Earlier this month, she told her 76 million followers she 'can't wait' for them to watch it.
Animal advocacy
Eilish is a keen supporter of animal rights. She scooped a PETA award last year as a result of adopting a puppy, for example. Plus, she was commended for encouraging animal adoption to her millions of fans.
Alongside her, Baird won an award for her own vegan charity, Support + Feed. Additionally, Eilish's brother, Finneas O'Connell, is also vegan.
The film is now available on Apple TV+. To find out more about Billie Eilish's Plant-Based Picks, visit Postmates.