Celebrity Miley Cyrus added to her collection of ink this weekend – with a second vegan tattoo.
Cyrus, who got The Vegan Society symbol tattooed on her arm in July, took to Instagram to show off the new inking, which says 'BE KIND' on the back of her wrists.
In an Instagram story, the animal lover also wrote: "Never forget to… BE KIND To All!"
Tattoos
According to reports, the tattoo artist came to Cyrus' house – so she could be tattooed in comfort in her bedroom.
After getting the new ink, Cyrus then turned the tattoo gun on the artist, and gave him a new design.
Cyrus posted an Instagram story of herself armed with a tattoo gun, writing: "Watch out Kat Von D."
Kat Von D is a celebrity tattoo artist – as well as a passionate vegan.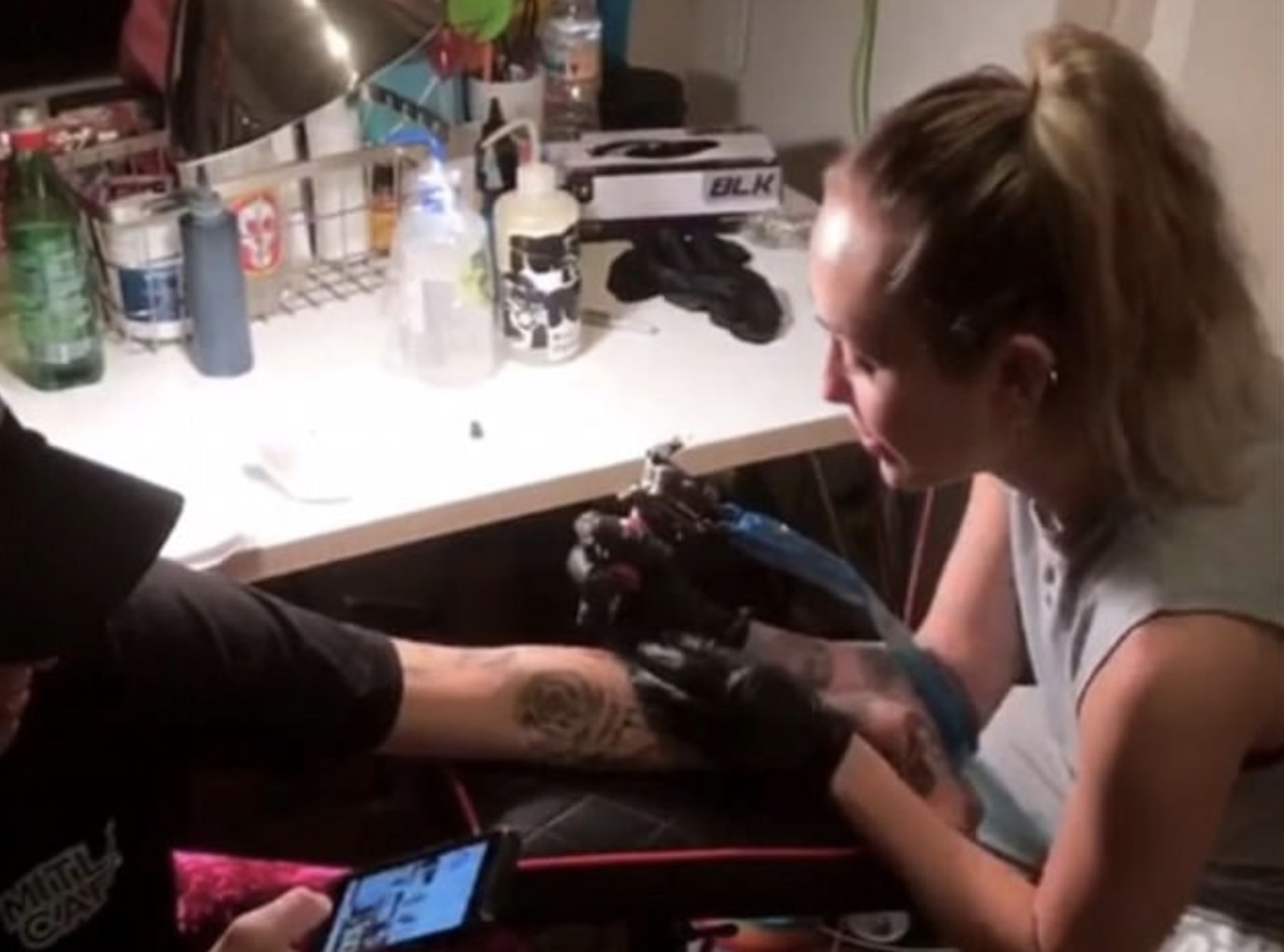 Birthday
The tattoo was part of a busy weekend for the star.
She celebrated her birthday last week on Thanksgiving – and was forced to deny pregnancy rumors after being pictured with what she described as a 'tofurky baby'.
Once again the singer took to Instagram, saying: "So close to b-day time! Stoked for a day full of Tofurky and loved ones! #VeganTurkeyBaby."
READ MORE:
Made In Chelsea Sisters Lucy And Tiffany Watson Spill The Beans About Their Vegan Restaurant
South Park Features Veganism Again: But Is This A Good Thing?
Pizza Hut Rumored To Be Launching Vegan Cheese Throughout UK Following Successful Trial