Vegan musician Bryan Adams has been criticized over a strongly-worded social media post.
The post, which he shared on Twitter and Instagram, laments the postponement of his scheduled tenancy at the Royal Albert Hall due to the COVID-19 lockdown.
The virus is widely believed to have started in a wet market in China's Wuhan. In his post, Adams refers to the 'wet market animal sellers' as 'greedy b*stards', leading some to brand him a racist.
'Wet market, animal-selling'
He wrote: "Tonight was supposed to be the beginning of a tenancy of gigs at the Royal Albert Hall, but thanks to some f*cking bat eating, wet market animal selling, virus making greedy b*stards, the whole world is now on hold, not to mention the thousands that have suffered or died from this virus.
"My message to them other than 'thanks a fucking lot' is go vegan. To all the people missing out on our shows, I wish I could be there more than you know. It's been great hanging out in isolation with my children and family, but I miss my other family, my band, my crew and my fans.
"Take care of yourselves and hope we can get the show on the road again soon. I'll be performing a snippet from each album we were supposed to perform for the next few days."
An apology
Adams took to social media again today to apologize for his comments, writing: "Apologies to any and all that took offence to my posting yesterday. No excuse, I just wanted to have a rant about the horrible animal cruelty in these wet-markets being the possible source of the virus, and promote veganism.
"I have love for all people and my thoughts are with everyone dealing with this pandemic around the world. Here's the appropriately titled song that would have been performed tonight at the @royalalberthall."
'Irresponsible and racist'
Amy Go, president of the Chinese Canadian National Council for Social Justice, told CBC News: "People look up to public figures. He is seen as an idol by many.
"It justifies this racist hatred against Chinese.… This is so irresponsible and just so, so, so, so racist."
She added that she was worried the post could stoke 'racist hatred against Chinese'.
Wet markets
Adams joins a slew of celebrities who have criticized wet markets, including Ricky Gervais, who said pandemics like the current coronavirus outbreak are a result of 'eating things you f*cking shouldn't'.
Speaking about the treatment of animals in connection to the current outbreak, during a 'Saturday live' session on Facebook, he said: "People keep asking will life ever return to normal. Yes, of course it will. I mean, it will happen again. This will happen again.
"The wet markets are already opening in China and other parts [of the world]. They're already getting back to it. This comes from animals, like all the other things, like MERS and SARS. It comes from…it originated originally in bats, like MERS I think [came from] camels via bats.
"But anyway, it comes from animals. It comes from eating things you f*cking shouldn't. I'm annoyed at sunbathers, so if I saw a wet market, I don't know what I'd f*cking do. Oh God."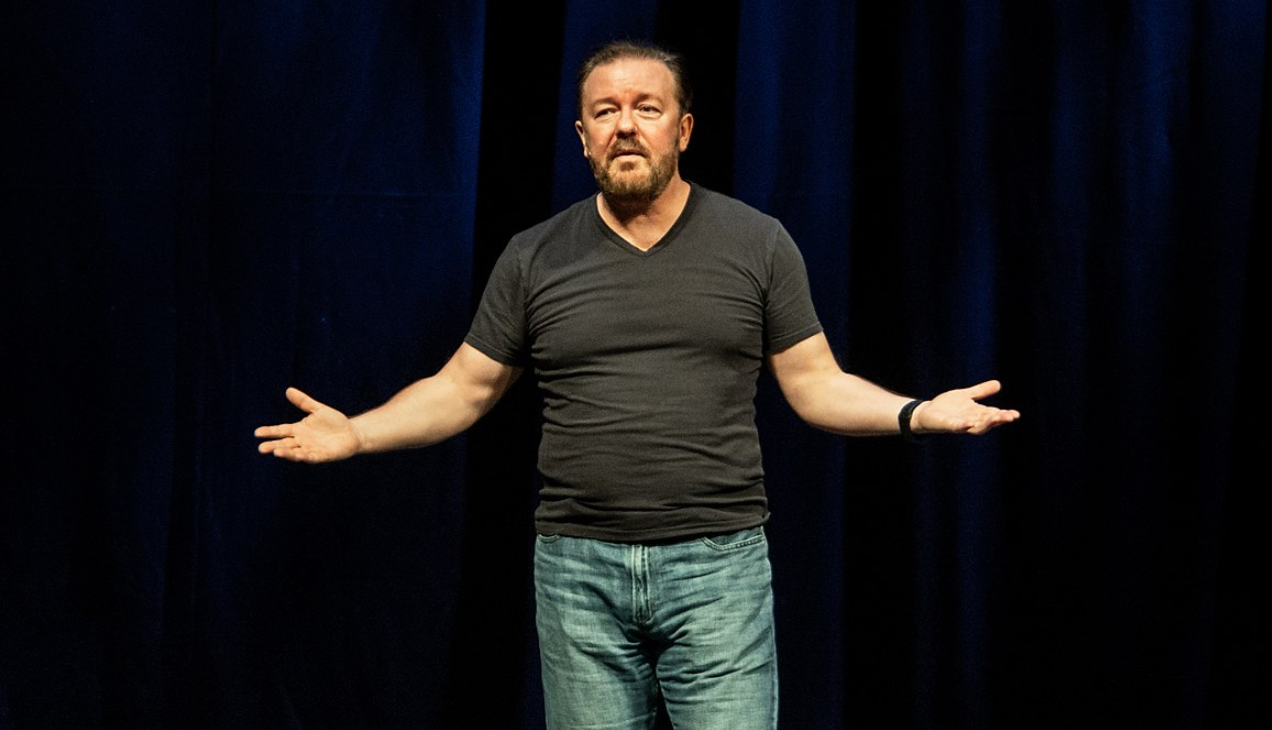 Factory farms
While wet markets have come under the spotlight because of the dirty and inhumane conditions in which animals are kept, many advocates have been quick to point out that factory farming is no better, with comedian Bill Maher branding it 'just as despicable as wet markets'.
The comic made the comments during a recent episode of Real Time With Bill Maher in a segment uploaded onto YouTube titled America's Wet Markets.
He said: "America's factory farming is just as despicable as a wet market and just as problematic for our health. Factory farms have a lot more lobbyists, but ecological timebombs tick the same. Americans should not get too high and mighty about wet markets while we are doing this."
'Animal abuse in our food industry
Maher added that 'most, if not all infectious diseases are zoonotic, meaning they start in animals, and jump to humans'. He cited AIDS and Mad Cow as examples.
He said: "To thwart the coronavirus, we've been told to create distance, avoid others who are sick, lower stress, and exercise. Are you surprised that diseases flourish among animals when they are forced to live in conditions that are the complete opposite of all of that?
"They are on top of each other, they can't move, they're stressed out, I've seen airports treat luggage better than we treat animals. Egg-laying hens are starved, and given no water for weeks, to shock their bodies into molting, beaks of chickens are removed. I could go on…
"If you think the market in Wuhan is gross, you should visit one of our giant poultry processing factories. But of course, you can't, because we have AG-GAG laws that make it a crime to report the crime. And it is a crime of animal abuse that goes on in our food industry."