Vegan athlete, advocate, and entrepreneur Heather Mills has invested in Mylkman – a plant-based milk delivery service.
Mills made the investment via her private, direct-investment portfolio VBites Ventures, which she founded in a bid to assist early-stage plant-based businesses in sectors including food, clothing, cosmetics and toiletries.
Her investment in Mylkman will allow the brand to upscale production of its range of its milk-alternatives for national and international distribution.
Business growth
Mills says she's 'dismayed' by the plight suffered by so many innovative and promising plant-based brands, which struggle to expand due to issues including the soaring costs of property and the real scarcity of 100 percent vegan manufacturing operations.
To address this, VBites Ventures has invested heavily in three new completely plant-based factories to allow it to assist its investments achieve their fullest potential, but retain their small-company feel and, most importantly, retain the majority shareholding for the ambitious founders who have started them.
PBN interviews Heather Mills. Subscribe to PBN's YouTube Channel here
Investment
Jamie Chapman is the Founder of Mylkman, which – as a plastic-free company – delivers its plant-milks in glass bottles directly to people's doors throughout London.
Speaking about the business last year, Chapman said: "We saw that the vegan movement was growing and growing. More people are ditching dairy, for environmental and animal cruelty reasons."
He confirmed the cash injection will be used to invest in innovative production techniques to reduce the costs of creating its milks – which contain 12 percent nuts compared to the six percent of the nearest possible competing brand, and allow it to meet the anticipated orders of a number of national and international distributors.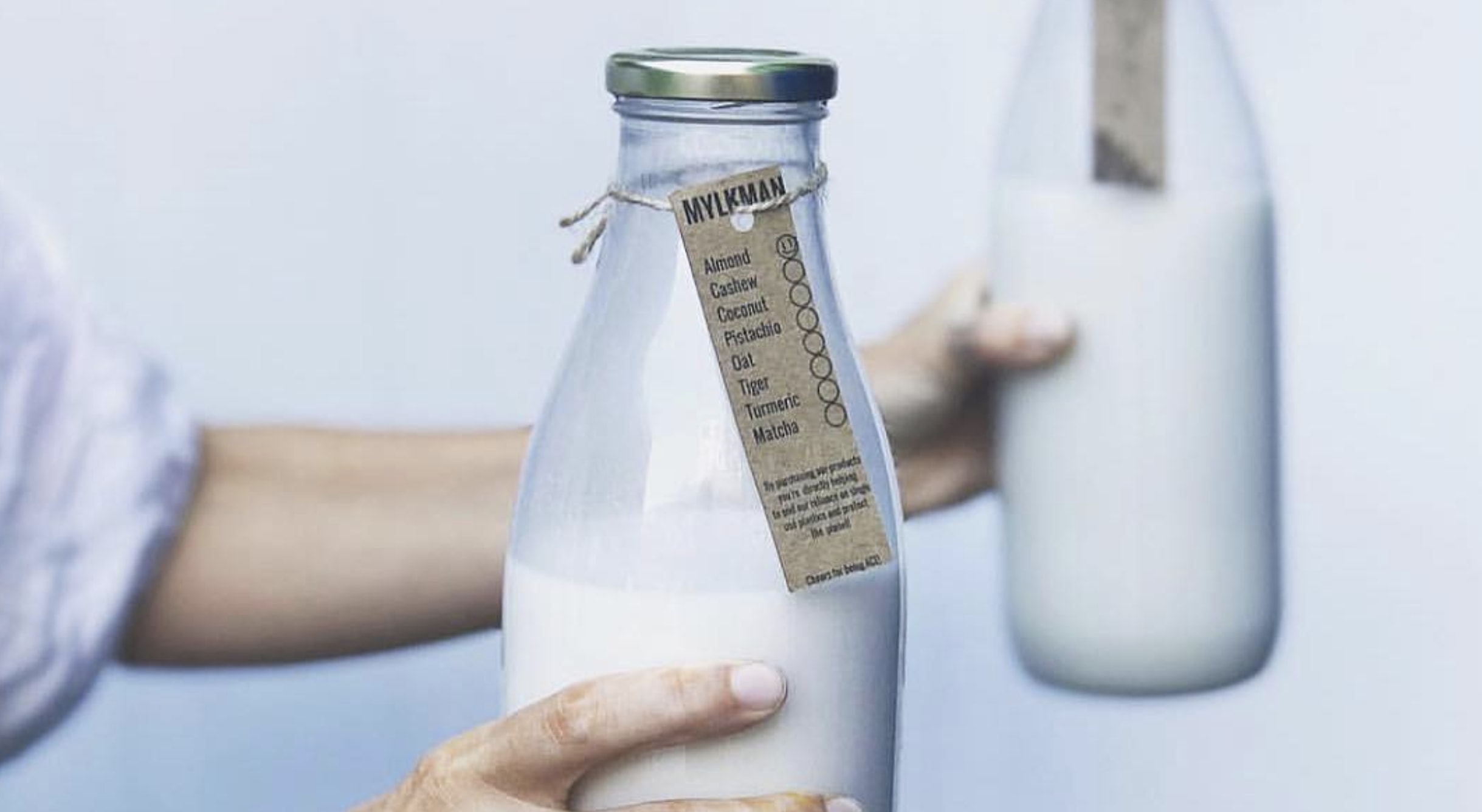 'Delighted'
Speaking at the investment closing ceremony hosted at bankers Coutts & Co. in London, vegan investor Heather Mills said: "My team and I at VBites Ventures are delighted to assist the wonderful Jamie in expanding his innovative Mylkman concept beyond London, throughout the UK and into our existing international distribution network."
Plant Based News can reveal that VBites Ventures will be announcing two further investments in the coming weeks.
Plant milk is currently available to order directly frommylkman.co.ukand fromFarmdrop –but will be launching nationwide in the future.
Early-stage plant-based businesses who might be interested in receiving investment from VBites Venturesshould complete the form here