Demonstrators have gathered outside the Bank of England to protest the new £10 notes as they come into circulation.
The notes contain tallow (animal fat), and have caused contention among vegans, vegetarians, and various religious groups including Hindus, Sikhs, and Jains.
The Animal Welfare Party [AWP] has also joined the protestors.
Tallow
Despite outcry from some veggies, vegans and religious groups following the release of the fiver last year (including a petition signed by more than 135,000 people), the BoE decided it would be too expensive to make the new notes without tallow.
When the issue was raised, according to a Bank spokesperson the note had already gone into production, and nearly £25 million had been spent printing the new £10.
The spokesperson said: "Weighing the considerations, the Bank has now concluded that it would be appropriate to keep the £5 polymer note in circulation and to issue the £10 polymer note as planned, in September."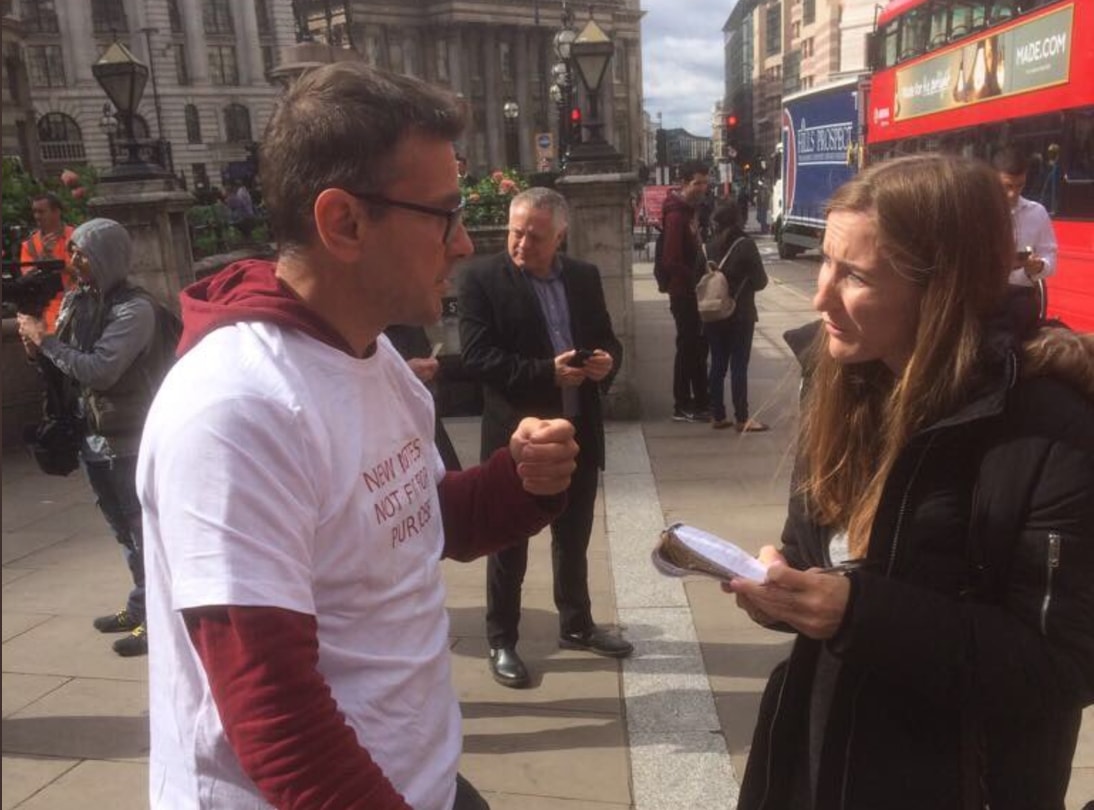 Protest
But the fight goes on. PBN spoke to Sam Morland, who was representing the Animal Welfare Party at the protest.
He said: "The event had a good turn out – we had around 50 people, who all came to make their voices heard.
"The new £10 is obviously coming into circulation now – this battle has been going on since the bank launched its new £5, which also has tallow in it.
"But it was a case of letting the Bank know that the protest will go on, and we will continue while there are still questions around the £20.
"The message has been heard, but not been acted on – yet."
READ MORE:
Bank Of England Confirms It Will NOT Ditch Animal Fat From New Notes
UK's New £10 Note Revealed Today – And It Is Not Suitable For Vegans
£5 Bank Notes Unsuitable for Vegans and Vegetarians – Causes Outcry