A growing number of UK university campuses are banning beef and building vegan cafes, according to an investigation by the PA news agency.
The changes are a result of growing awareness around the environmental impact of meat products.
Meat reducing
While a small number of universities – including Goldsmiths, University of London, and King's College London – banned beef entirely last year, more are taking active steps to reduce meat consumption.
According to Freedom of Information requests, around 50 percent of the UK's 144 UK institutions who responded have hosted dedicated events aimed at flexiarians, vegetarians, or others following specific diets. These events include Meat-Free Monday.
Almost a third (31 percent) have established dedicated vegetarian or vegan cafes or other food outlets on campus, with a further 18 in the process of creating them, or planning to.
Some universities have chosen not to implement bans, instead leaving students to decide what they want to eat.
'Very positive'
According to Vanessa Gouws, head of commercial services at Goldsmiths, there has been a 'very positive response' to the introduction of more veggie and vegan food, and the removal of beef.
She said: "People appreciate the environmental benefits but it also fits in with modern lifestyle choices.
"We recently launched a new cafe on campus specialising in vegetarian and vegan meals as this was what our students and staff were asking for. Feedback has been extremely positive and they are seeing increasing footfall at the cafe that complements the offer of other campus food outlets."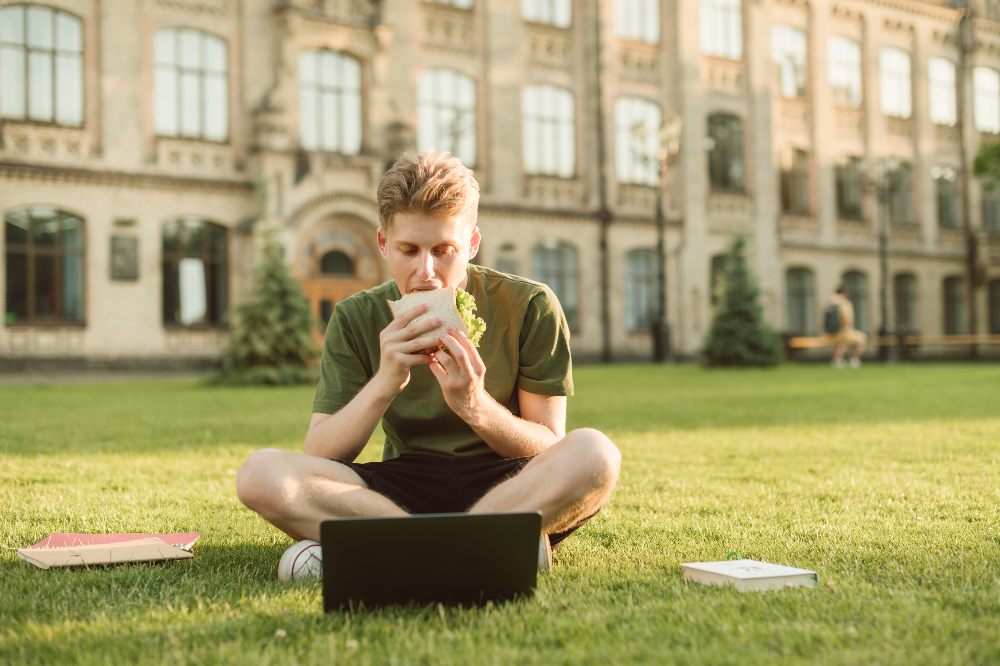 Best vegan food?
In October 2019, vegan charity PETA compiled a list of the UK's most plant-based-friendly universities, in a bid to 'celebrate the institutions that best support students looking for compassionate, eco-friendly food options'.
It selected the universities based on the availability of plant-based food options on campus and their initiatives to promote vegan eating.
"Students in the UK are going vegan in huge numbers, and it's great to see universities joining the revolution," said PETA Director Elisa Allen.
"PETA commends these universities for offering healthy and delicious vegan food options that everyone can enjoy."
The list
These are the most vegan-friendly universities in the UK according to PETA:
Goldsmiths, University of London
Imperial College London
King's College London
London School of Economics and Political Science
University of Aberdeen
University of the Arts London
University of Bath
University of Brighton
University of Cambridge
University of Essex
University of Huddersfield
University of Kent
University of Leicester
University of Manchester
University of Plymouth
University of Reading
University of Sheffield
University of Sterling
University of Sussex