An animal rights group has accused the FBI of 'intimidating vegan activists'.
According to global animal rights network Direct Action Everywhere [DxE], FBI agents in bulletproof vests descended on two shelters for abandoned farm animals last week – Ching Farm Rescue in Herriman, Utah and Luvin Arms in Erie, Colorado.
The group claims the agents had search warrants, and demanded DNA samples for two dying piglets activists had recently taken from a Smithfield farm in Utah.
DXE says the FBI's raids are 'intended to intimidate activists who are engaged in rescue and whistleblowing efforts'.
Not a crime
DxE co-founder and former Northwestern law professor Wayne Hsiung said: "Piglets were rotting to death in piles of their own mother's feces at Smithfield.
"Rescuing them was an act of compassion, not a crime. But Smithfield doesn't want the public to see the horrifying truth of how they produce their pork."
DxE activists believe the actions by the FBI are 'an indication of the close ties between large agricultural corporations and the government that led to the passage of unconstitutional 'ag gag' laws across the nation'.
These laws criminalize taking photographs at factory farms.
A DXE spokesperson said: "Smithfield, with major operations in ag-gag states such as Utah and North Carolina, was a major beneficiary of those laws.
"With growing concern over abuse and consumer fraud in the meat industry, the activists say that producers are using illegitimate means to repress nonviolent activism."
'Caper'
"We have people drowning in Houston, some of the worst wildfires in our nation's history, a president tweeting about nuclear war, and federal prosecutors are concerned about a piglet caper," University of Denver constitutional law scholar Justin Marceau, one of the lead counsels in the recent constitutional challenge to the Utah ag-gag law, added.
"This isn't about piglets rescued from a dead pile. This is about a systematic crackdown on direct action of the sort celebrated by civil rights leaders.
"It is disgusting, and I look forward to hearing about the prosecution's decision to prioritize a case against persons accused of rescuing pigs."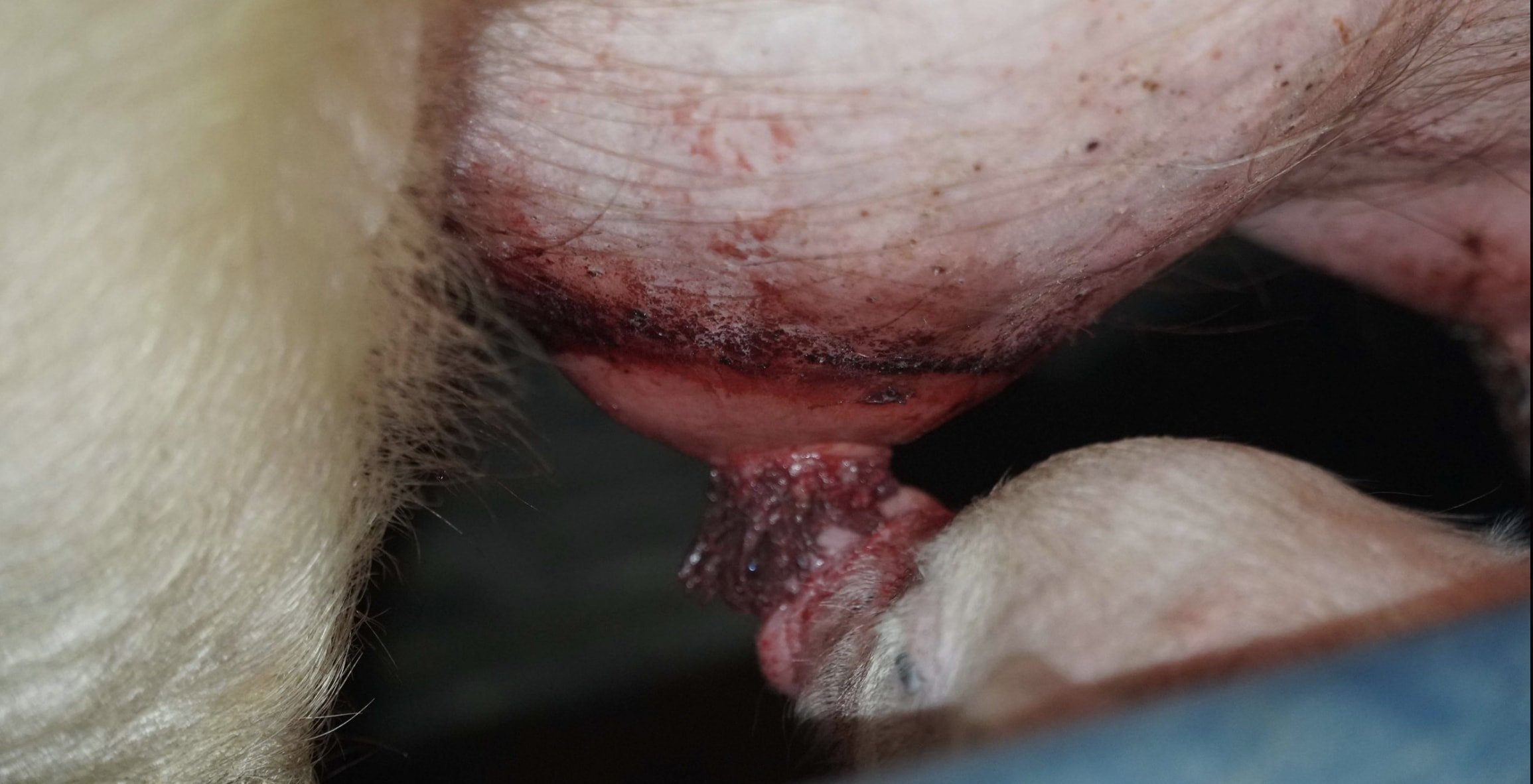 Target
A DXE spokesperson said: "The FBI's targeting of animal sanctuaries, who had no involvement in or knowledge of the Smithfield investigation, is a dramatic example of overreaching by the federal government.
"Federal agents even followed shelter volunteers back to their homes, dramatically confronting them in front of their families and neighbors."
Hsiung added: "We are quite open about the fact that we are documenting abuses and rescuing injured animals.
"The government doesn't need to waste resources chasing piglets around the country, scaring senior citizens and families, when they can find all the details about our rescues on YouTube."
FBI
According to media reporting, the FBI has confirmed it visited both shelters – but a spokeswoman was unable to provide any more detail.
An email from an FBI spokeswoman to The Washington Post said: "I can say that we were at the two locations conducting court-authorized activity related to an ongoing investigation.
"Because it's ongoing, I'm not able to provide any more details at this time."
This story was first published by PBN on September 7. It has since been updated.
READ MORE:
M&S Becomes First Major Retailer To Switch To 'RSPCA Assured' Milk
PBN EXCLUSIVE: Hampton Creek CEO Josh Tetrick Talks About Animal Testing
Plant Based News Nominated For Award! You Can Vote For Us Here