Activists from animal rights charity PETA have demonstrated against Canada Goose in Dublin.
Canada Goose is contentious because of the inhumane way it traps and kills coyotes to use their fur in its designs.
PETA's is urging Canada Goose the retailer to drop coyote fur and switch to 'innovative, cruelty-free faux fur'.
'Barbaric'
A spokesperson for PETA says: "Canada Goose's fur trim comes from coyotes who are caught in barbaric, bone-crushing steel traps.
"They sustain horrific injuries and can languish for days before eventually dying of hunger, thirst, or blood loss.
"Some are so desperate to escape that they attempt to chew through their own limbs."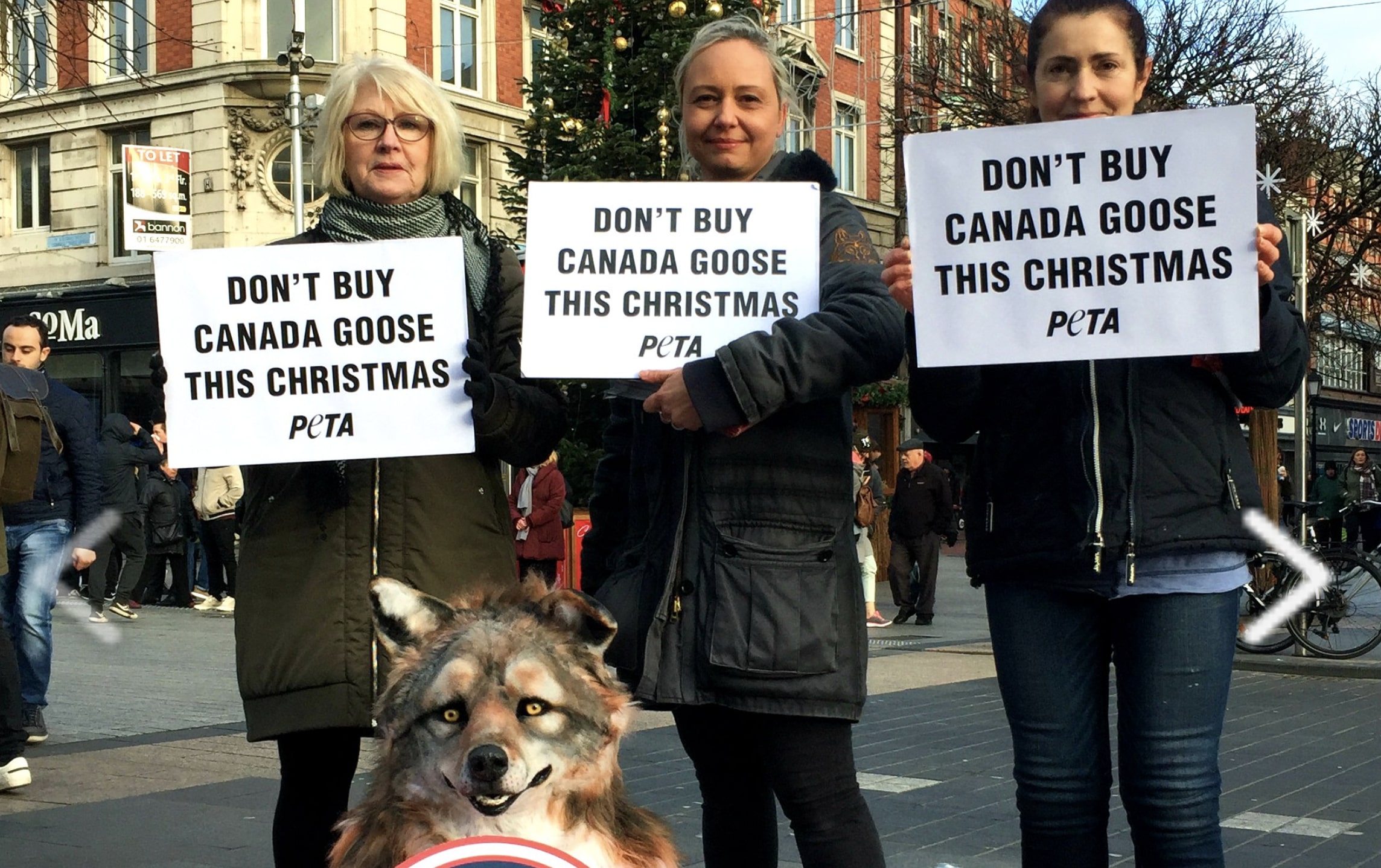 Action
Demonstrators held signs saying 'Don't Buy Canada Goose This Christmas' and 'Coyotes Suffer for Canada Goose'.
PETA Director, Elisa Allen, said: "Coyotes not only look like dogs but also are equally sensitive, playful, and intelligent.
"PETA urges compassionate shoppers to shun Canada Goose's cruelly produced jackets, which are trimmed with coyote fur."
'Misrepresent'
Canada Goose released a statement last month about protests.
It said: "PETA, and other activist groups misrepresent the facts and use sensational tactics to try to illicit a reaction and mislead consumers.
"They ignore the strict government regulation and standards that are in place, as well as our commitment to ethical sourcing practices and responsible use of fur and down."
READ MORE:
Burger Chain Founder: 'Plant Based Impossible Burger Tastes Like Real Meat'
'First Time They Saw The Sun': 640 Turkeys Involved In Motorway Smash