The Amazon Rainforest in Brazil has seen a record number of fires this year.
According to the National Institute for Space Research (Inpe), it detected 72,843 fires between January and August – a staggering increase of 84 percent on the same period in 2018. The blazes can be a result of wildfires and those deliberately set to illegally clear the forest for cattle ranching.
Many are blaming the country's president Jair Bolsonaro, who pledged to develop the region for farming and mining when he took office in January, despite the warnings of conservationists around deforestation.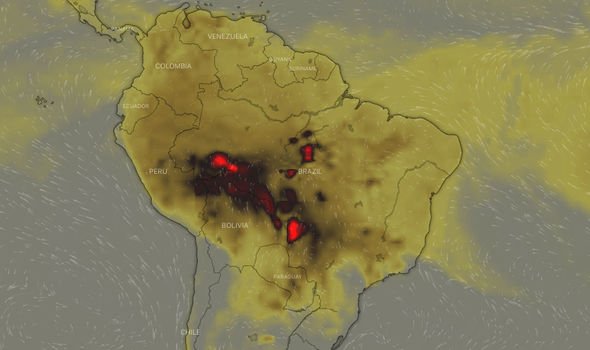 Deforestation row
The Amazon Rainforest, the world's largest tropical forest, is not only home to around one million indigenous people and three million species of plants and animals, it also slows down the pace of global warming, as a vital carbon store.
Over the last 10 years, Brazilian governments had slowed the rate of deforestation, implementing a system of fines and action by federal agencies.
But there has been a decline in the number of environmental crime convictions and timber confiscations under Bolsonaro, who has criticized the penalties implemented by former ministers.
Firing
In addition, in recent weeks, Bolsonaro fired the head of Inpe, accusing him of lying about the scale of Amazon deforestation, when it published data in June showing an 88 percent increase in deforestation compared to the same time last year.
According to Ricardo Mello, head of the World Wide Fund for Nature (WWF) Amazon Program, the fires are 'a consequence of the increase in deforestation seen in recent figures'.
But Bolsonaro has laughed off the data, saying it is the time of year that farmers clear the land using fire, known as the 'queimada'. "I used to be called Captain Chainsaw. Now I am Nero, setting the Amazon aflame," he was reported by Reuters as saying.