Vegan actor Joaquin Phoenix has revealed why he ditched animal products four decades ago – at the tender age of four.
The passionate advocate – who works with a number of animal organizations, and recently narrated animal rights movie Dominion – spilt the information in an interview with Collider.
According to the star, seeing people on a fishing trip inspired him to stop eating animals.
Injustice
He told the outlet that seeing people stun fish they had caught, by bashing them on the side of a boat, provoked a 'profound strong reaction in him'.
Phoenix added: "It felt like a real injustice. It wasn't just me, it was my siblings, all of my siblings, except for the youngest, Summer, she wasn't born.
"My mom was pregnant with her. I don't know how to explain it. I think it made me distrustful, and angry, and frightened of humans, humanity.
"I just thought it was such a gross abuse of power in a way. I think that during that moment we knew that we were not going to eat meat anymore.
"We said to our parents, 'why didn't you tell us?' It's amazing. I remember my mom's face, I remember her crying. She didn't know how to answer. It became very obvious we weren't going to eat meat anymore."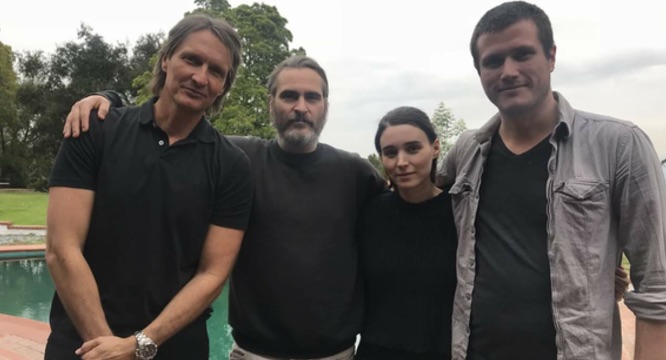 Vegan
A few months later, the family ditched all animal products after Phoenix's brother said they should be using dairy.
According to the actor, his brother said: "We shouldn't be using dairy either. It's not killing them, but…"
Phoenix admitted he has deviated from the course though – confessing that he ate a pizza at a friend's house when he was a child. But it didn't end well.
"I ate that," Phoenix said, "but I got very sick."