Almost 40 vegan activists were arrested following a major 'sit-in' protest outside an egg facility in California earlier this week.
Around 500 campaigners attended the vigil at Sunrise Farms in Petaluma, which was organized by animal rights network Direct Action Everywhere [DxE].
Those involved say the action was an attempt to 'highlight both corporate and Government inaction in the face of animal cruelty', claiming they had the legal right to enter the property to care for sick and injured animals. But local authorities disagreed – arresting 39 of the activists (who were wearing veterinarian-approved biosecurity gear) for trespassing.
Exploitation
According to the activists, who removed 37 chickens from the factory farm to give them veterinary care, the facility supplies online retailer Amazon
DxE Lead Investigator, Priya Sawhney, said: "These birds are living creatures, not things, but Amazon and other major retailers treat them like commodities. Whether it's foie gras or fur or factory farms, Amazon is shipping cruelty into millions of households across the world."
DxE Co-founder, and former Northwestern law professor Wayne Hsiung, added: "Americans do not want to see animals exploited in our food system. But when we have gone to authorities or corporations like Amazon with absolutely horrific footage of cruelty, no action has been taken."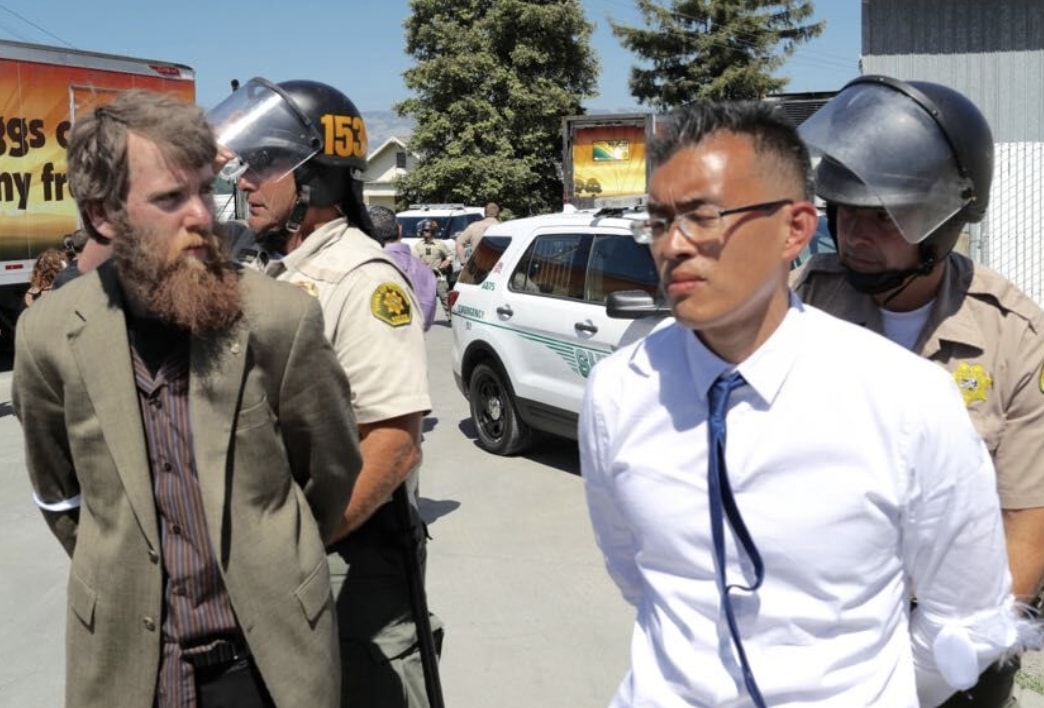 'Grossly exaggerated'
Hsiung continued: "When Americans see what's happening behind the doors of factory farms, they know it's against their values, but as long as corporations control our food system – including sending whistleblowers to prison – we won't have a food system with integrity. This action will chip away at their power."
Arnie Riebli, a partner of Sunrise Farms, told local media that the activists' accusations of animal abuse were untrue.
He said: "We know the claims they're making are false. If not false, they are grossly exaggerated."