Whether it's for the animals, the planet, or health, people are bound to have interesting stories about what prompted them to go vegan or plant-based.
In a recent Facebook post, Plant Based News asked people why they made the switch. Hundreds of individuals shared their stories as to why they ditched animal-based products.
Here are some of the most inspiring responses PBN received.
1. Diagnosis
Facebook user Debbie Carthew chose a plant-based diet after being diagnosed with bowel cancer.
"I thought I ate fairly healthy, lots of vegetable/fruit, little meat. Then I got bowel cancer," she wrote.
"I wanted to know why (doctors told me it was 'one of those things').
"I researched, read, and also watched What The Health. I realized little exercise and animal products were a lot of the problem! I used to think I could never give up cheese and bacon! So now I exercise daily and eat a vegan diet.
"I try not to harm any creature and love animals (but had been brainwashed by society to separate meat/eggs/dairy from 'animals'). I don't miss anything and food tastes so much better."
2. Honoring his brother's death
After his brother died of Lupus last year, Imlinungsang Longkumer decided to go vegan in honor of his memory.
He shared with PBN: "I did what I thought was best for him: put him on medications prescribed by the doctors including immuno suppressant medication. He suffered so much, and I am pretty sure it was the medications that took him early. I have my regrets.
"This year I found out that I too have autoimmune system disorder and was diagnosed with sub clinical hypothyroidism with elevated anti-tpo antibodies.
"I went vegan in honor of my younger brother with hopes that this will help me deal with my disorder with much ease. I don't EVER want to be hospitalized (after seeing my brother, it's scary).
"I believe I can heal myself by adopting a whole food plant based diet and by leading a kinder, compassionate life."
3. For the animals
Dane Rios told PBN about her transition from meat-eater to veggie, and from veggie to vegan – and it was a win-win decision.
"I went vegan 16 years ago… I first went veggie after watching the movie Brother's Keeper. There is a scene where they kill a pig, and he won't die. He doesn't want to die and keeps walking around, crying – it was horrific. I decided never to eat meat again.
"Then I started protesting animal cruelty – one day I was standing on a picket line outside the circus and I met a sweet young activist named Josh, who told me all about the cruelty of the egg and dairy industry. I felt like an idiot, of course they were cruel, why didn't I think of that?! I went vegan. That was 16 years ago and I've never looked back.
"I do it for them, but I lost 30 pounds, am on no medication – I'm 51 years old – have great heart/bp/cholesterol numbers, have never had a flu shot and never get the flu – I've had one cold in nine years.
"It's a win win win win win!"
4. 'I couldn't call myself an environmentalist if I wasn't'
User Grace Elaine embraced the vegan lifestyle when she learned that animal agriculture is destroying the environment.

5. Making the connection
Nina Tertinek decided to go vegan after looking at her companion animal – and realizing that she was no different than the animals people eat.
"One day I woke up and looked at my cat and I knew that she was my whole world and that I would do anything to protect her," she wrote.
"At that exact moment I realized that I am being so unfair to those animals that I eat just because they are not mine and because we have been raised to think that they are just a number and have no name.
"I realized they need to be protected as well."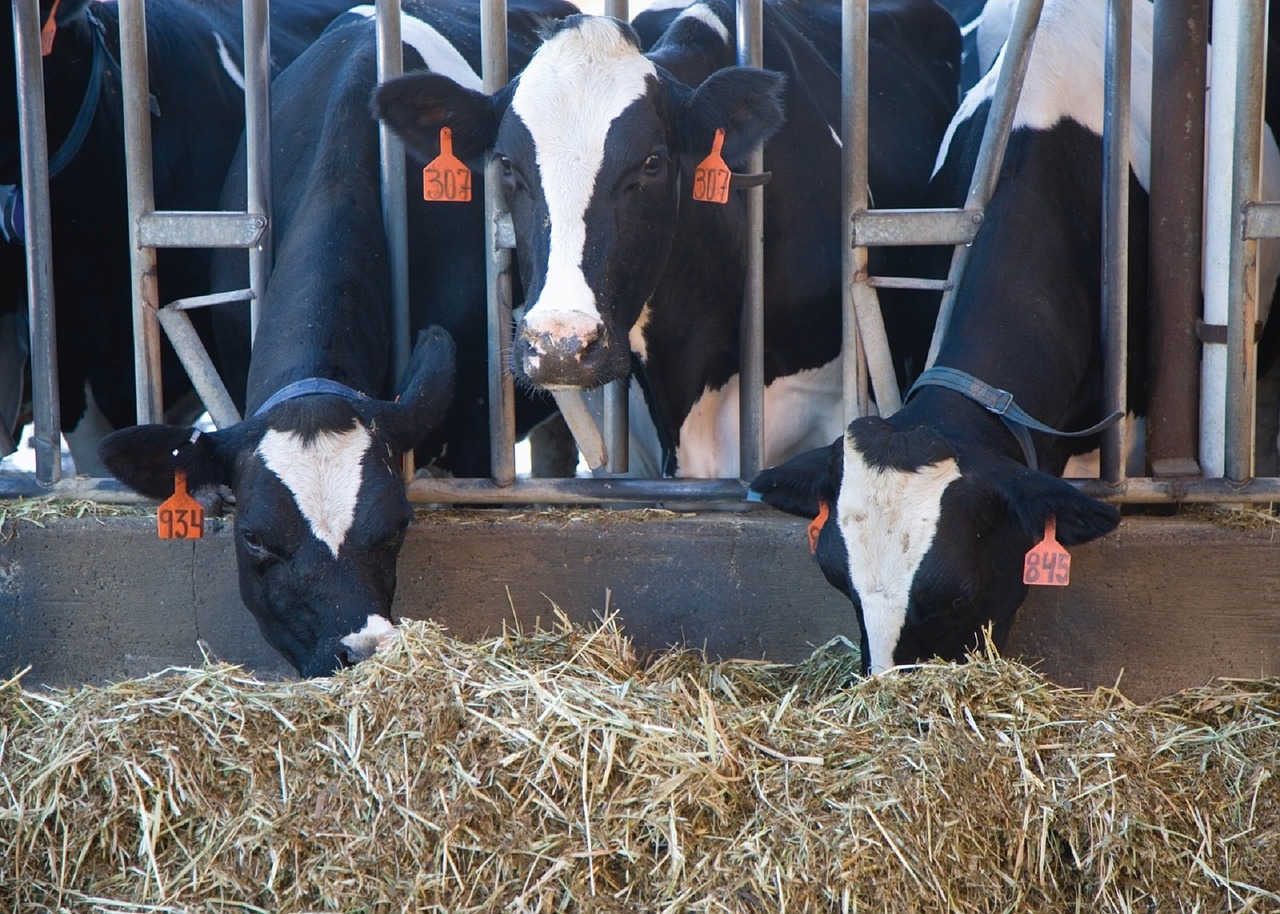 6. 'Best decision of my life'
Jose Da Costa went vegan when he witnessed the upsetting view of a calf being taken away from her mother.
"I went vegan because her years ago I saw a farmer taking away a calf from her mother right after birth and the cow chased after the farmer in distress.
"It broke my heart and I switched from vegetarian to vegan. Best decision in my life."
7. Age doesn't matter
71-year-old Dawn Sorenson went vegan because she was 'tired of pills and hurting'.
She went on to say: "One of my Kaiser doctors assigned three documentaries, What the Health, Forks over Knives and Eating You Alive. It all just made good sense and I switched overnight. It's been a real learning curve for me but well worth it."
8. Animal lover
Learning the truth about factory farming can be the tipping point for many vegans.

9. Exploitation transcends species
Benjamin Kent discovered veganism by associating his boss' exploitive behavior to humans' exploitation of animals.
"It was the same week I left my job under bad circumstances. I was working for an exploitive boss," he said in the Facebook post.
"I went into that overthinking mode, found myself in the meat aisle picking up a neat pre-pack of lamb parts, well that big thinking brain started putting a few pieces together and realized if I was against the boss for what he did to me, would I be any better for exploiting this lamb/s?
"Made the choice there and then to put it down and check out the overlooked vegetarian/vegan sections, haven't looked back since. Two years going strong!!![sic]"
10. 'Because I care'
Other people have gone vegan in an attempt to have a smaller impact on the world.
"I went vegan because I care.
"Only being here on earth for a short time is not excuse for killing myself prematurely and ruining the world for everyone else," shared Barry Hyslop.
READ MORE:
Going Vegan For A Week Saves Enough Carbon Dioxide To Fly To Moon And Back
10 Personality Traits Of Vegans – Do You Have Any Of Them?