A new study which says milk from grass-fed cows is more eco-friendly than soy milk 'makes no sense', according to a scientist.
The study has been cited by pro-animal agriculture organization the Sustainable Food Trust (SFT), to call on vegans to switch to milk from cows grazed on grass if they want to be more sustainable.
'Important study'
Patrick Holden, the chief executive of the Sustainable Food Trust, said the study was 'important' and added that it shows that 'livestock farmers could reduce their dependence on imported protein, which is produced at such a high environmental cost, and rely more on home-produced feed'.
"But it also shows that drinking cows' milk uses far less soy than drinks made from soy, because most of the milk comes from grass.
"This highlights the importance of grass, a crop ideally suited to our climate and the grazing animals that turn high-quality quality foods we can eat."
It makes no sense
But Dr. Justine Butler, a writer and researcher for animal protection agency Viva!, told Plant Based News that the methodology behind the research 'makes no sense'.
She said: "This paper compares the amount of soy milk you can make from a kilogram of soy beans with the amount of milk produced by cows fed some soy along with other foods too – it makes no sense.
"If a cow ate 25 buttercups (I know they are not supposed to eat buttercups) and then produced 25 liters of milk, you wouldn't say it takes just one buttercup to produce a liter of milk would you?
"A fair comparison would be to work out how much milk a cow only fed soy would produce compared to how much milk you can make directly from soybeans – obviously making milk from soya without first feeding it through an animal is far more efficient."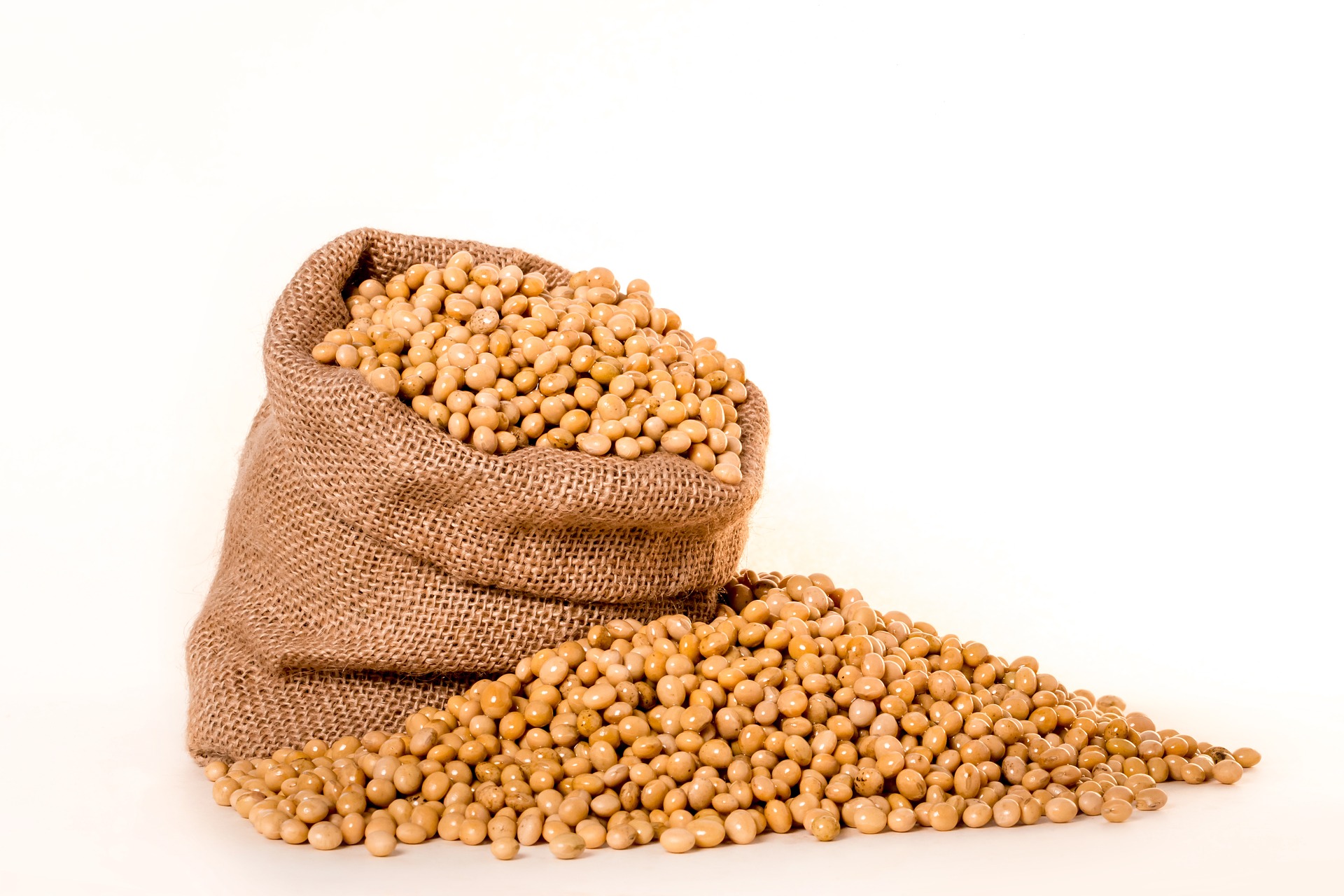 'Environmental havoc'
She added that the 'environmental havoc' caused by soybean cultivation is 'often used as a criticism of veganism'. In fact, it is 'increasing meat and dairy consumption that is the main driver behind soy's continuing expansion'.
"Around three-quarters of soy worldwide is used for animal feed," said Dr. Butler. "Only six percent is used directly as human food, the rest is used in consumer products (cosmetics and soap) and as biofuel. Most soy foods consumed by humans in the U.K. are made with beans sourced from Europe and the U.S."
She cites plant-based giant Alpro, which does not source soy from the Amazon. In its 2018 Sustainability report, Alpro said that 60 percent of the soybeans it used un 2017 were grown in Europe (100 percent of its organic soybeans were EU-sourced), with the rest coming from Canada.
'Gross energy inefficiency'
She concluded that a third of the world's cereal harvest is fed to livestock, but 'meat and dairy contain only a fraction (about 2.6 percent) of the feed and pasture biomass fed to farmed animals'.
"The remainder is lost in metabolic processes, bones, cartilage, offal, and feces," she said. "This shows the gross energy inefficiency and land-intensiveness of animal-based foods such as cow's milk and meat."
Dr. Butler said feeding soy to animals is 'inefficient and wasteful', giving the example of comparing soy to meat protein. Meat requires six-17 times more land, four-26 times more water, and six-20 times more fossil fuels.
"If you want to see less soya expansion, less deforestation, less biodiversity loss and less global warming, ditch meat and dairy and eat more soy."
Viva! discusses the link between animal agriculture and environmental degradation in its Envirocidal report here.