The World Health Organization (WHO) is facing calls to 'do its job and help shut wet markets'.
Hazmat suit-wearing campaigners protested at the organization's Copenhagen office – while maintaining social-distancing protocols – just days after the WHO announced that live-animal markets should not be shut down.
Wet markets and disease
Wet markets have made headlines recently, as the leading theory is that the coronavirus originated from one in Wuhan, China towards the end of 2019. Since then, it has spread globally, killing more than 329,200 people at the time of writing.
This has led to multiple people and organizations calling for a ban on wet markets – which are present in countries around the world, including the U.S. – New York City is reportedly home to around 80 of the markets.
'They must be shut'
This advocacy action was a joint effort by animal protection groups PETA, Dyrenes Alliance, and Anima.
"Filthy live-animal markets must be closed for the sake of every species sold and slaughtered there – and the survival of the human species," PETA director, Elisa Allen, said.
"WHO must urgently change its tune and help shut down these Petri dishes for pandemics now."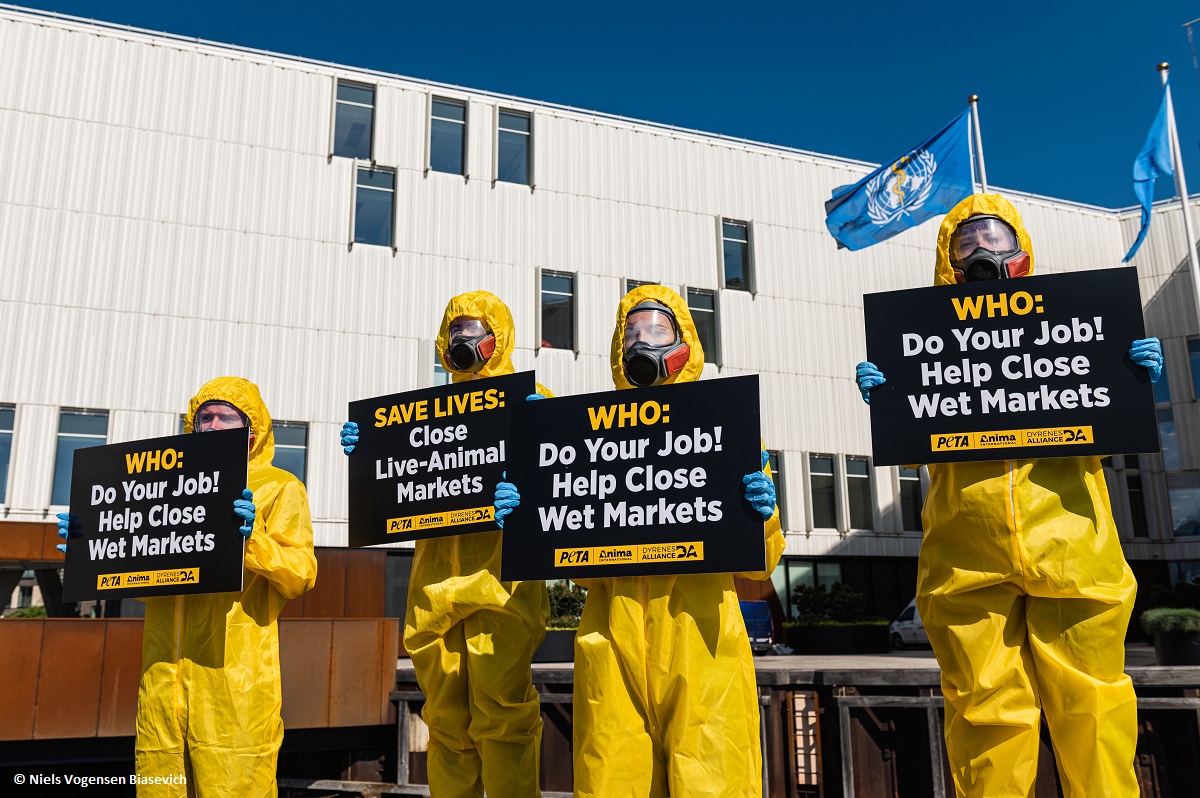 Zoonotic diseases
The charity adds that multiple diseases including mad cow disease, avian flu, swine flu, SARS, HIV, foot-and-mouth disease, and other zoonotic diseases 'have stemmed from capturing or farming animals for food'.
According to PETA, the U.S. Centers for Disease Control and Prevention estimates that 75 percent of recent infectious diseases affecting humans began in animals.
"At live-animal markets, cages are stacked on top of each other and the animals at the bottom are soaked in excrement, pus, and blood – creating ideal conditions for viruses to spread to humans," said the charity.