Postmates will be celebrating World Vegan Day until November 7 in partnership with Vegan Women Summit (VWS).
The summit is a global events and media organization. It empowers female-identifying change-makers to bring compassion to their careers.
Collaborating with VWS, Postmates has launched the World Vegan Day collection in select markets. This will make it easier for customers to find and support plant-based restaurants until November 7.
Vegan Women Summit Pathfinder
In addition, Postmates has partnered the organization to support its Pathfinder. This is a virtual female founder summit and pitch competition, on December 5.
More than 600 female founders from around the world have pitched their business ideas. They now have the chance to win a prize package worth $50,000.
The winner will be announced at the interactive online event featuring speakers. They will include more than two dozen leading female founders and CEOs from around the world. The event will connect attendees to participants all around the globe.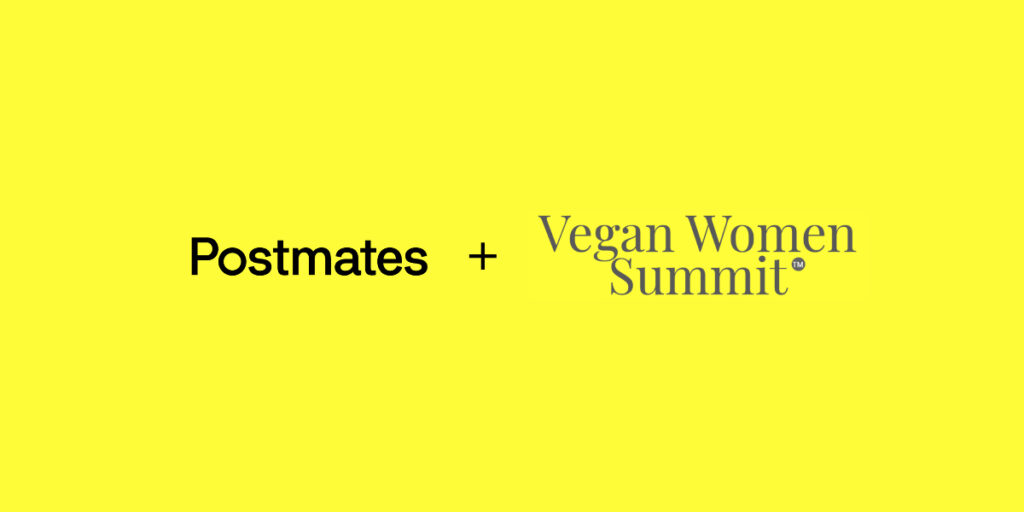 'Proud'
"We are proud to continue our partnership with Postmates to further our mission to drive plant-based innovation at our upcoming founder summit and pitch competition, VWS Pathfinder," said Vegan Women Summit founder, Jennifer Stojkovic.
"The Postmates platform not only bolsters some of the US's most exciting plant-based restaurants, but has also connected VWS to countless up and coming plant-based founders at our pitch competition through the Postmates fleet network.
"We're excited to celebrate World Vegan Day together through this in-app collection and build the next generation of plant-based founders together."