We all have our habits when it comes to food. Whether you eat for taste, fun or convenience, we all want to be healthy and fit enough to enjoy life.
But let's be honest: food alone isn't enough, not only that, it's also confusing.
Sitting is the new smoking. Some may even argue it's even more dangerous. And we sit a lot (9-13 hours a day in Western countries is the average).
On top of that, it's known that we live in an extremely toxic environment.
Research has shown that there is an average of about 200 industrial chemicals, toxins and pollutants in a baby's umbilical cord.
Time to shift the odds in your favor by bridging the gap between what we eat, the way we feel and ultimately, how our bodies perform.
CLICK THE PHOTO FOR FREE ACCESS TO THIS EVENT
CLICK THE PHOTO FOR FREE ACCESS TO THIS EVENT
Eye-opening
Because there is so much to learn, for the first time leading doctors, athletes, coaches and everyday heroes are coming together to share their tips, the latest research and stories with the community.
For example, did you know that you can achieve your optimal body weight by eating till satiety when hungry if the food that you eat is under 600 kcal/pound?
Or that some elite athletes consume less than half the protein of an average person? Or why a reductionist* scientific approach is doomed to fail in the long run?
(*reductionism – breaking food down into its component parts)
And it's time to debunk the biggest myth of all – that you need lots of animal protein to build muscle.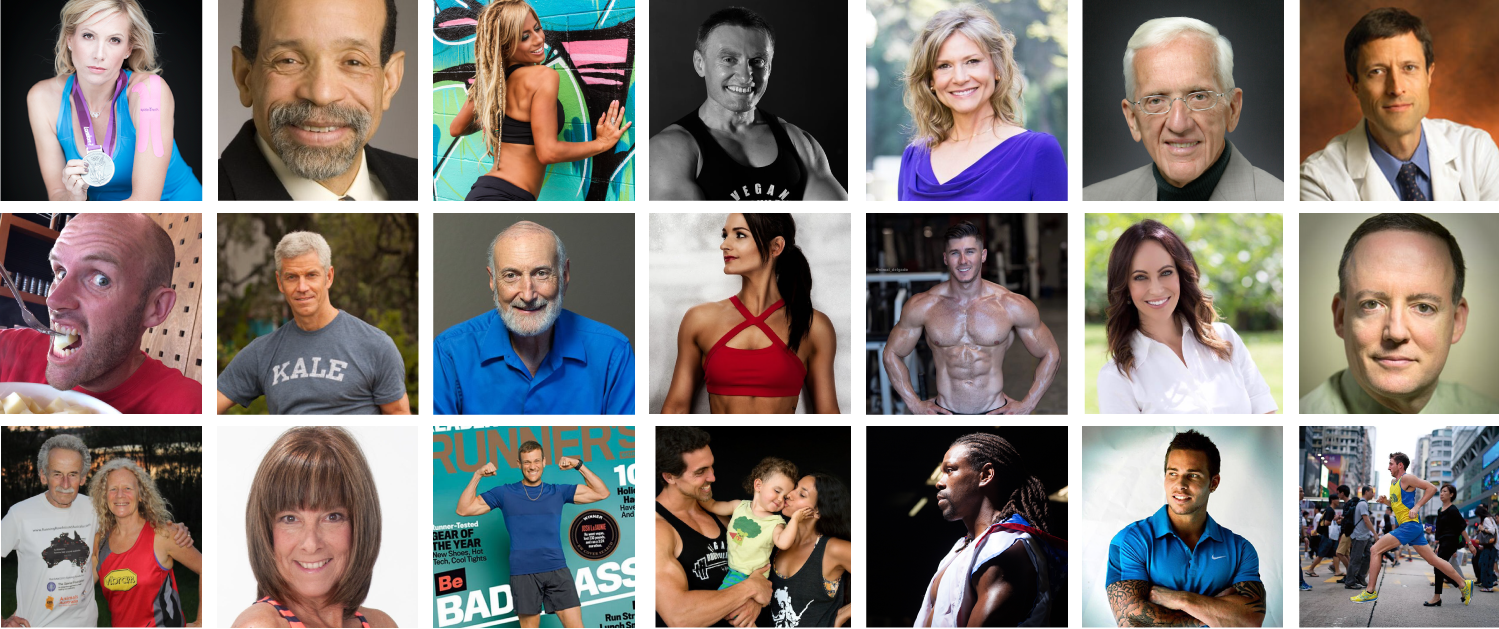 Never seen before
By now you may be well aware of the basic science of plant based nutrition. But how do you harness its full powers?
World record holders, Olympic medalists, trailblazers in their sports as well as doctors who use nutrition to heal have a different perspective. And it's a perspective that is relevant to all of us: nutrition as a path to success and a better life.
"There is no taste or eating experience that is worth giving up the way that I feel." – Andrew Spudfit Taylor
Once you combine the right plant based diet with some movement incredible things happen: Josh went from over 400 pounds to becoming an ultra runner (which basically means he runs 100k for fun) or discover how Dotsie went from anorexia and depression to becoming the oldest Olympic medalist ever in her sport.
Plant-Based Elite Athletes
From ultra-endurance athletes, powerlifters and bodybuilders, to CrossFit and calisthenic athletes… all are competing on the highest level following a plant based diet.
And once you know a few simple rules – like 'eat enough calories' – you'll be able to turn what is perceived as a disadvantage into an advantage in life – regardless of whether you're an athlete, busy mom or just want to be sharp and alert during work.
Of course, these plant-based heroes had to overcome ridicule, doubt and coaches that told them it would be impossible.
Trailblazers
Nimai, Vegan IFBB Pro-Bodybuilder, says: "I looked for coaches and not one said that you could do this on a vegan diet… They told me I would never become a professional bodybuilder, I would never be able to do it naturally, I would never be able to do it without eating meat, drinking whey protein, eating fish, eating ten pounds of chicken a day…"
Today, these plant-based trailblazers are redefining what 'plant-based' means and what you can achieve on a plant-based diet.
As a reader of the Plant Based News you're invited to join 40 inspiring experts and the community at the Plant Fit Summit.
To find out how you, as a reader of PBN, can access the first 24 hours of the summit for free, follow this link.
READ MORE:
Doctors Enraged By Paleo Film Claiming 'Caveman Diet' Can Cure Autism And Cancer
Doctor Explains Why He Quit Paleo – And Went Plant-Based
WATCH: How Doctors REVERSE Disease With Plant-Based Nutrition