UK supermarket Waitrose has launched a major new range of vegan products.
The line includes ready meals like pizza, vegan mac & cheese, and vegan fishcakes, as well as staples like mayo and tartar sauce.
In addition, the new range caters for formal dining, with Nut Roast and Beet Wellington as part of the line-up.
Vegan dishes
"We are thrilled to be expanding our own-label vegan and vegetarian offering with such a wide range of dishes and ingredients," said Chloe Graves, Chilled Vegan & Vegetarian Buyer at Waitrose & Partners.
"Our newest range is aimed to make eating delicious tasting vegetarian and vegan food even more simple and enjoyable!"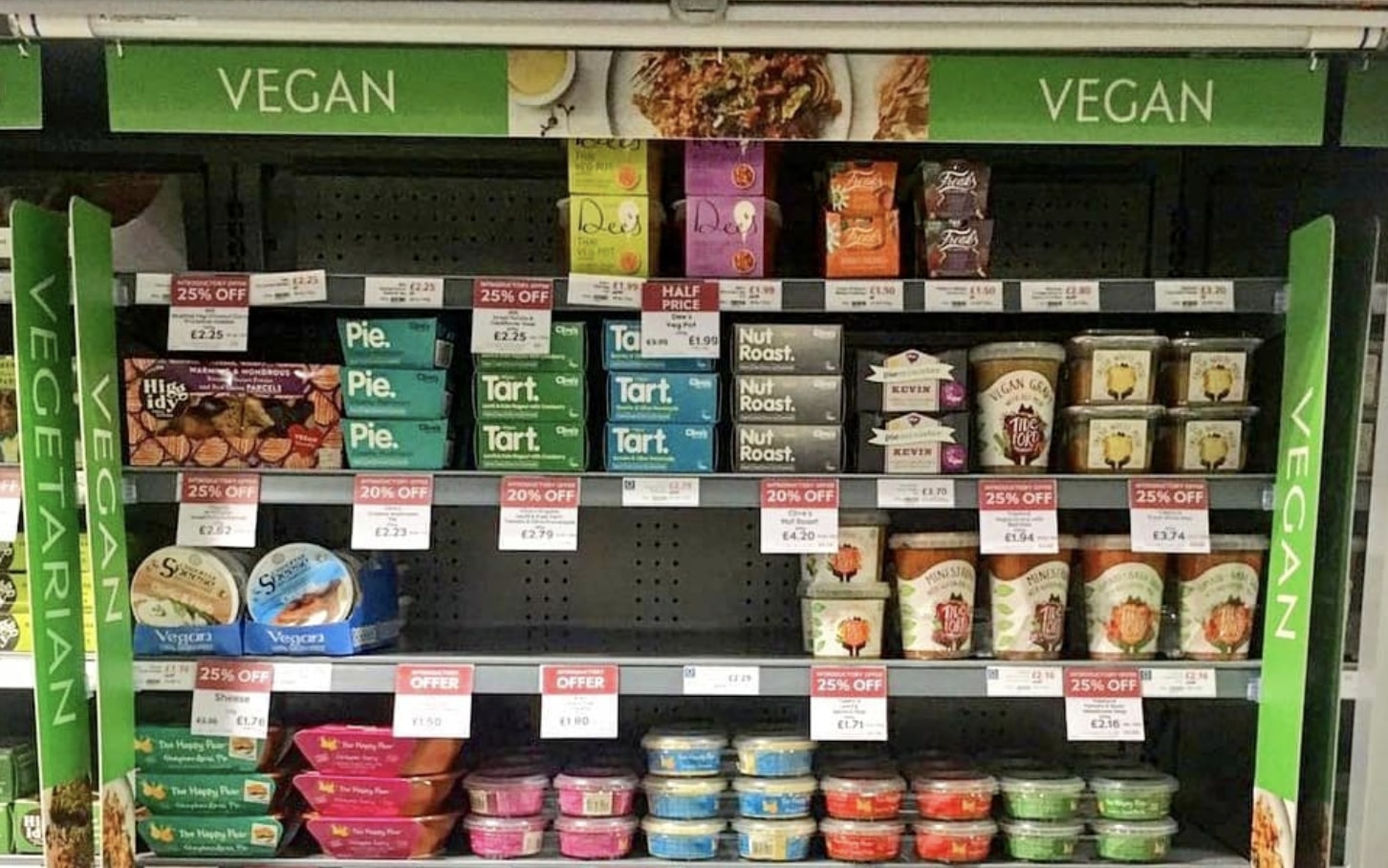 Vegan section
The supermarket has made huge strides forwards in catering to vegan demand this year, becoming the first of the big retailers to offer a dedicated vegan section in response to customer demand.
"Our current selection of products has been selling really well week after week, with requests for more choice coming from our customers and partners, so we could clearly see there was an appetite to have more vegetarian and vegan options in our shops," said buyer Chloe Graves said at the time.
"Increasing our range builds on the work we did last year to increase choice for our customers in this area. We are working with some fantastic exclusive brands to ensure our shoppers have a really unique selection of food to choose from."