A startup with big plans to bankrupt the chicken business – VFC – has run into problems – after underestimating the enormous demand for its vegan alternative.
VFC was created by Veganuary co-founder and entrepreneur Matthew Glover along with renowned chef and restaurateur Adams Lyons.
VFC
As first reported by Plant Based News, the pair had one major goal; to put boiler farms out of business by providing a delicious, more ethical, and more eco-friendly alternative to chicken.
Not a stone was left unturned in the men's mission to highlight their new product; taste tasting was key to create the perfect meat alternative.
Advocacy and VFC
Even promotion was carefully considered, with the pair visiting a broiler farm to show consumers the grim reality of what they were supporting when buying chicken.
The imagery of advocacy runs through VFC's branding. The packaging features stylized graffiti and campaign messaging. In addition, the website hosts the men's filmed visit to the chicken farm.
But the success of the launch came with an unexpected cost: demand for the product soon started exceeded supply.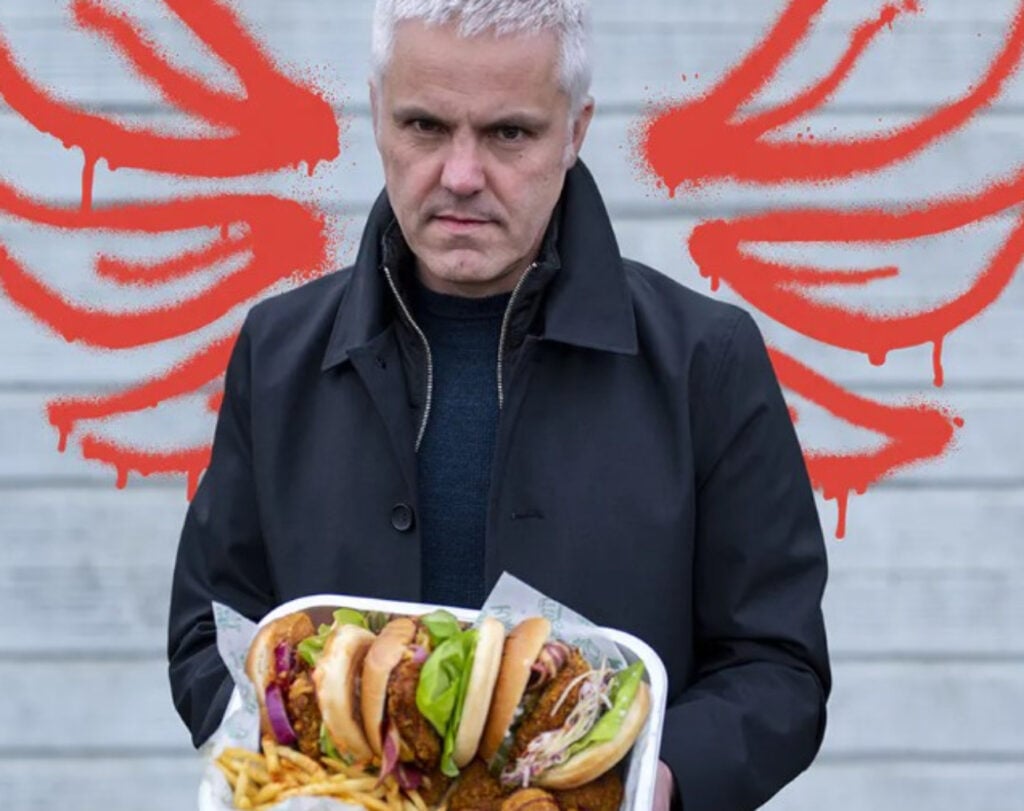 VFC sucess
Among some of the major successes the brand has experienced in the short time since its launch, it has sold 750 bundles through its website. As a result of these unexpectedly high sales, it has had to curb all advertising for the time being.
In addition, numerous eateries including restaurants and cafes have contacted the brand, looking to served VFC to its customers. And the interest is not limited to the UK – companies as far as field as the US, EU, Scandinavia and the Middle East have enquired about exporting the product.
'Go big'
Matthew Glover told PBN: "My modus operandi is always the same: go big. But in this case, we went a bit too big, too quick and nearly couldn't keep up.
"Still, that's not the worst problem to have, and the great reception for VFC shows we are on the right track. We just need to scale up production, and even out our promotions. And we'll keep on aiming big. Our plan is to be on the high street and into the overseas market within months."
'Levels of demand'
Adam Lyons added: "I couldn't be happier with the feedback we've had for VFC so far.
"We knew we would never spare chickens without great-tasting food, and – though we may have underestimated levels of demand – I'm confident we've got the flavor absolutely right."
UK customers can buy VFC via The Vegan Kind website, in Spicy and Original fillet form. Find out more here
You can find out more about VFC here