A new vegan protein made from oats has launched in the U.K.
Pulled Oats®, created by Finnish brand Gold&Green, is available from all Planet Organic stores and planetorganic.com.
The protein comes in the format of mince, and is available in two flavors; Pulled Oats Natural Mince and Pulled Oats Tomato Mince.
Protein alternatives
According to Gold&Green, the product is aimed at vegans, vegetarians, pescatarians, flexitarians, and meat-eaters.
It is made from five ingredients: oats, yellow peas, faba beans, rapeseed oil, and salt, and contains as much protein as beef (approx. 30g/100g), and all nine essential amino acids.
Gold&Green says because of the 'mechanical process of pulling the oat-fibers with legume proteins', the product has a 'unique, fibrous texture which absorbs flavors well'.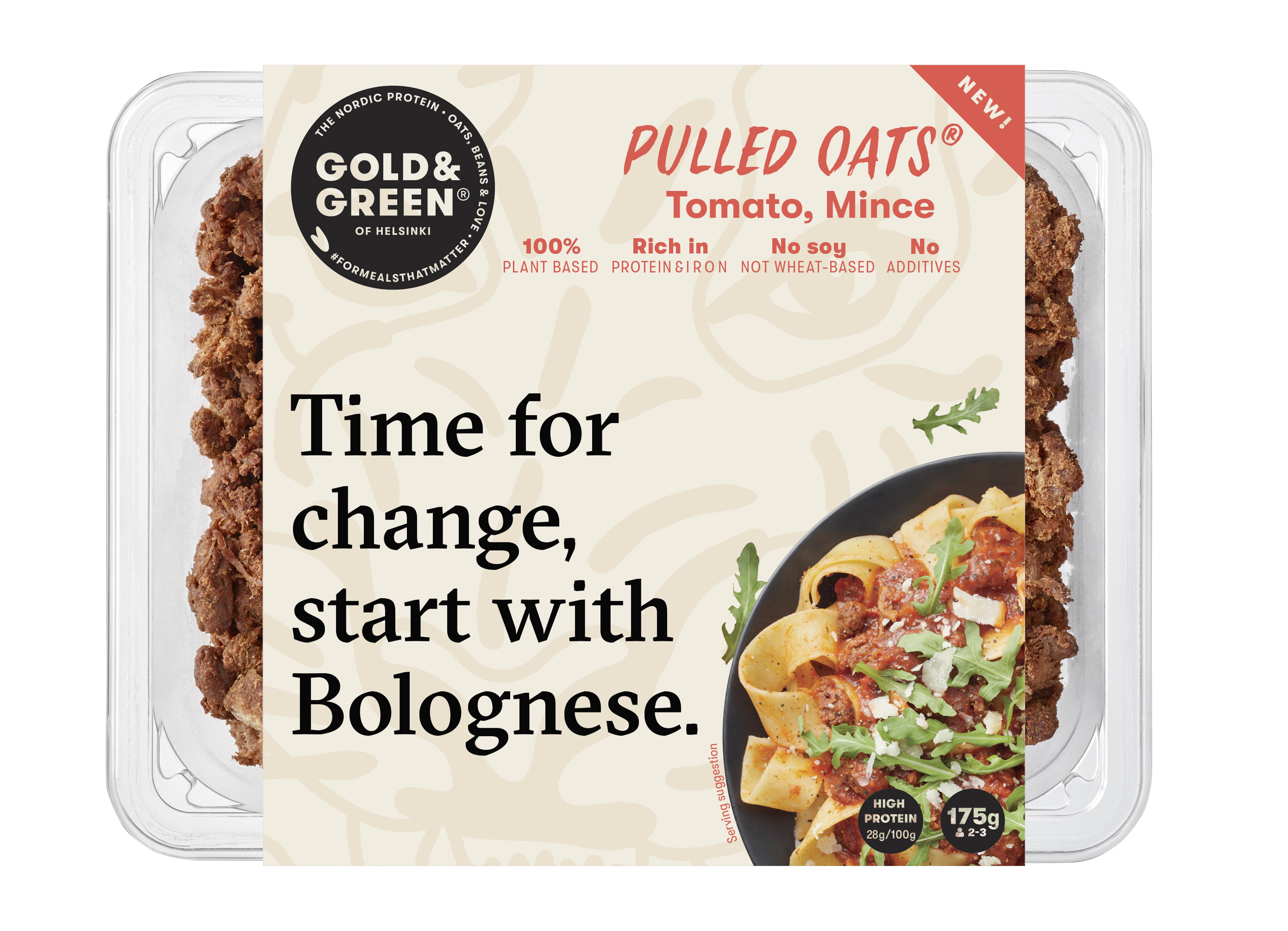 'On a mission'
In a statement sent to Plant Based News, Sanna Antola, exploration manager at Gold&Green, said: "We are on a mission to provide people with healthy and sustainable food without compromising taste.
"Since launching in 2015 our products have made a lot of people happy in homes throughout Finland and the Netherlands, they love that Pulled Oats is such a versatile protein that can be used in normal cooking without having to learn new dishes.
"We hope UK consumers will love our product too. Pulled Oats does not try to mimic anything, it is a real plant-based alternative that stands on its own. Oats are a true superfood with many proven health effects and minimal environmental impact." ?
Pulled Oats Natural Mince and Pulled Oats Tomato Mince are available chilled in 175g packs. RRP: £4.70 each.