The global faux leather market is set to hit $85 billion by 2025, according to a 2017 report by business consulting firm Grand View Research (GVR).
The lower cost of producing animal-free fabrics is one of the factors driving the sector – along with the increasing number of consumers opting for animal-free materials. Technological advances in the quality of the faux leather materials is also playing a part in the sector's growth: "As textile technology is evolving consumer are preferring vegan fashion," says GVR.
As a result fashion brands are seeing greater demand for stylish vegan accessories, including bags and shoes, which replicate the look and functionality of leather without the cruelty or sustainability issues of animal skin.
'Cruelty-free'
According to GVR's report: "North America and Europe are expected to observe moderate growth owing to the rising trend of adopting cruelty-free products.
"Moreover, animal rights laws in several countries have become a major hurdle for natural leather manufacturers. Growing awareness among consumers regarding animal killings mainly owing to the programs run by organizations such as PETA, PAWS, WWF, and others has played a major role in increasing demand for other alternatives.
"Furthermore, the supply-demand gap in the natural leather industry is another major factor which is responsible for manufacturers opting for artificial alternatives."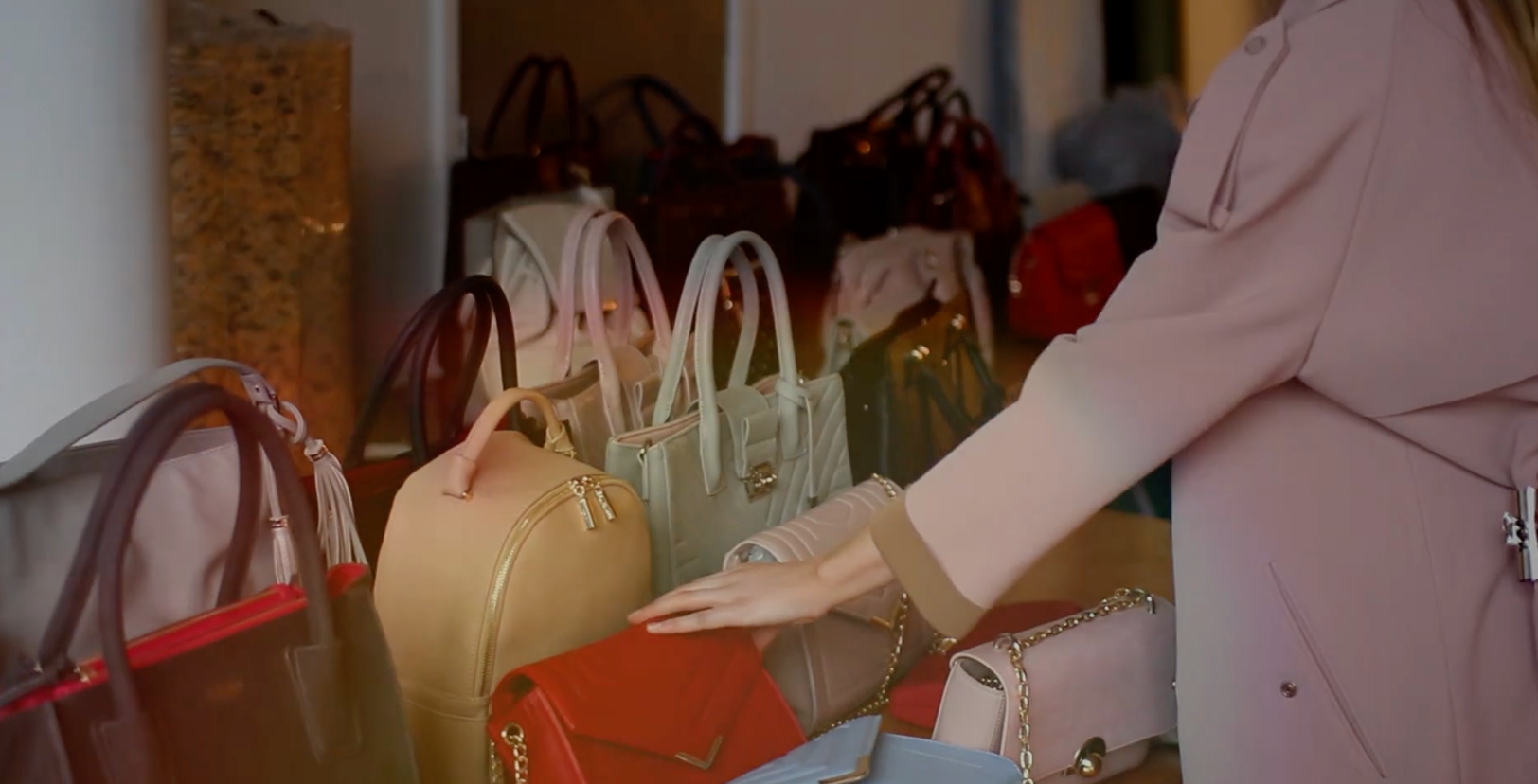 The environment
In addition, faux leather products are generally more eco-friendly than their animal-based counterparts – if the rights fabrics are used. PVC, which many companies use as an alternative, is considered to be the most toxic of all the plastics. It does not break down naturally, causing major problems for the planet.
To counteract this issue, eco-conscious fashion bosses are turning to a range of alternative options – including fabrics made pineapple, mushrooms, and even recycled bottles.
LaBante London is a vegan-certified brand producing luxury handbags and sunglasses. Founder and CEO Vanita Bagri says: "We are PVC free because PVC cannot be broken down by the environment – we believe it is important to be both cruelty-free and sustainable. Sustainability in fashion isn't given enough importance, especially by the big boys out there."
Alternative leather
To avoid using both animal skins and toxic products like PVC, Bagri uses a fabric called Blue Star Premium Vegan Leather. "This is a very high quality specially sourced premium vegan leather which is made from recycled fabric and other complex compounds…[it] is weather resistant and waterproof and basically keeps its form and structure for years without peeling or getting scratched," she told Plant Based News.
"In addition, we use one additional material for our bags it is made from recycled vegetable waste and recycled fabric which means it is a complete zero waste product and we use this material for exclusive collections only as this is a much higher priced material we use. Our design team travels substantially to find new innovative products that we use both from South Korea and Europe."
She believes that designers must innovative with eco-friendly, animal-free fabrics – as fashion fans continue to demand vegan style. "We want to give consumers the experience of luxury, of the finest craftsmanship, of a timeless aesthetic while respecting the world we live in."