Make-up entrepreneur Kat Von D is set to launch a special 10th-anniversary collection.
The set will be available from May 5 (aka Cinco de Mayo, or Day of the Dead).
According to Von D, she is excited about the new launch, saying: "Now that I have final components done for the Kat Von D Beauty 10-year-anniversary collection, I'm even MORE EXCITED!!"
Teasers
The star has been posting glimpses of the upcoming collection on social media.
Pictures and videos suggest the set will contain gold-packaged versions of Studded Kiss lipstick, tattoo liner, a gold brush collection, an eye shadow palette, a 'Metal Crush' extreme highlighter, and a make-up artist carry case.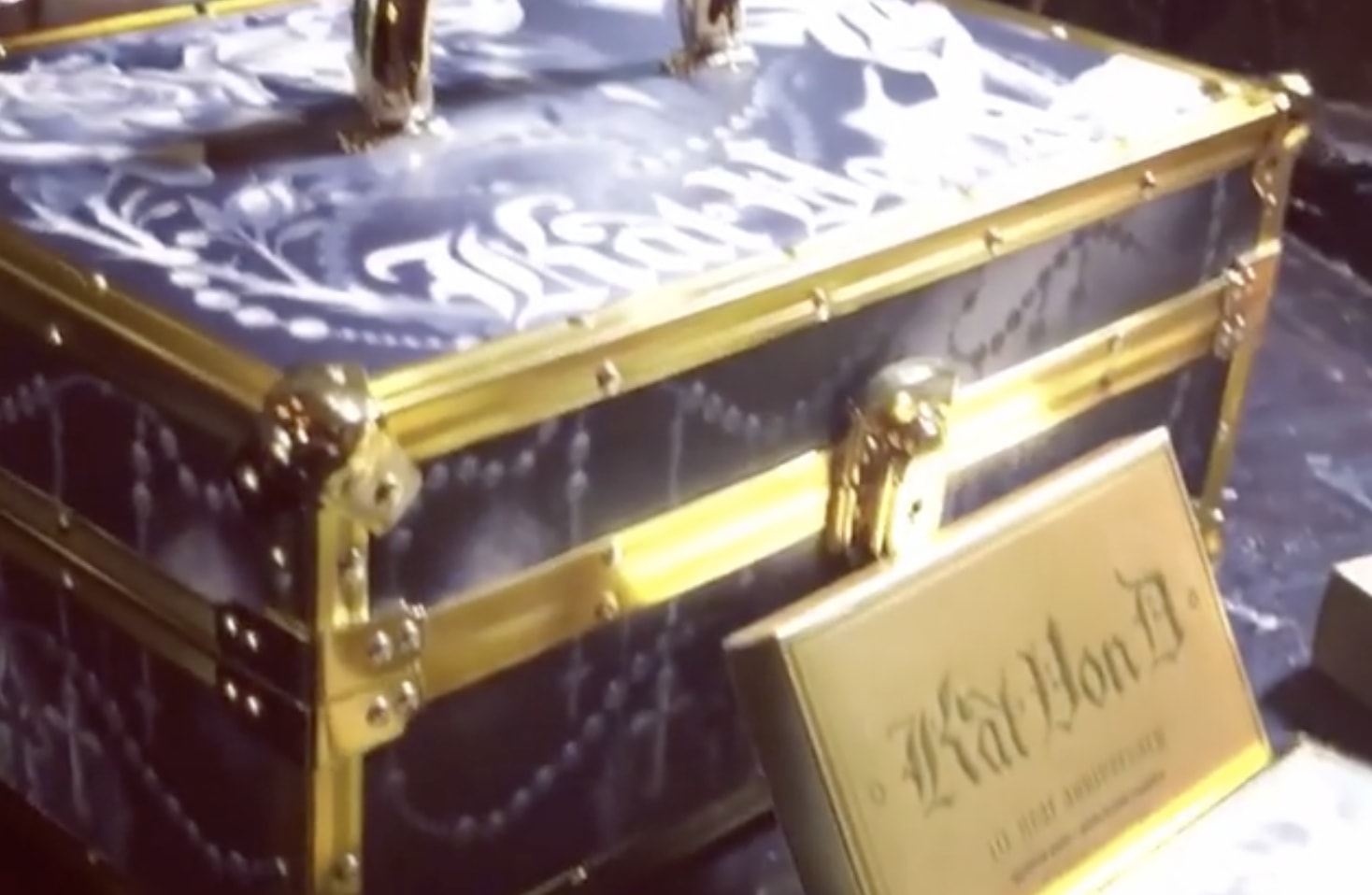 Muses
Von D posted a promo video for the collection, featuring people she described as 'muses'.
She wrote: "For the past four months, I've been working so hard on this video for Kat Von D Beauty's 10 Year Anniversary collection launch and it's almost done being edited.
"I wanted to tell the story of the range through 10 of my modern-day muses. Some whom you may already know and others that you should!
"These 10 muses have blessed me with so much inspiration, not just for their surface beauty but with what they contribute to the world through their art."