The vegan community in a UK town has come together to offer vegan food, hygiene products, and support during the coronavirus outbreak.
Worthing resident Pia Offord founded the initiative in her town this week, saying she wanted to give back to the vegan community during the crisis.
The Worthing Vegan Food Bank Network is completely volunteer-led. Individuals and businesses have been donating non-perishable, in-date food and hygiene products.
'Support our ever-growing vegan community'
She told the Worthing Herald: "Seeing people struggle in supermarkets and reading many desperate stories on social media by fellow Worthing residents, I wanted to come up with a way to support our ever-growing vegan community.
"I feel there is a need for an all-vegan food bank in our town, so I decided to reach out to various vegan-friendly, independent businesses in the Worthing area. Within the hour we came together to start the Worthing Vegan Food Bank Network."
"We are now working with further independent, local businesses on opening various donation and claim points throughout Worthing. We are also in the process of launching a donation-based parcel-delivery service with vegan shop and café Conscious Cow."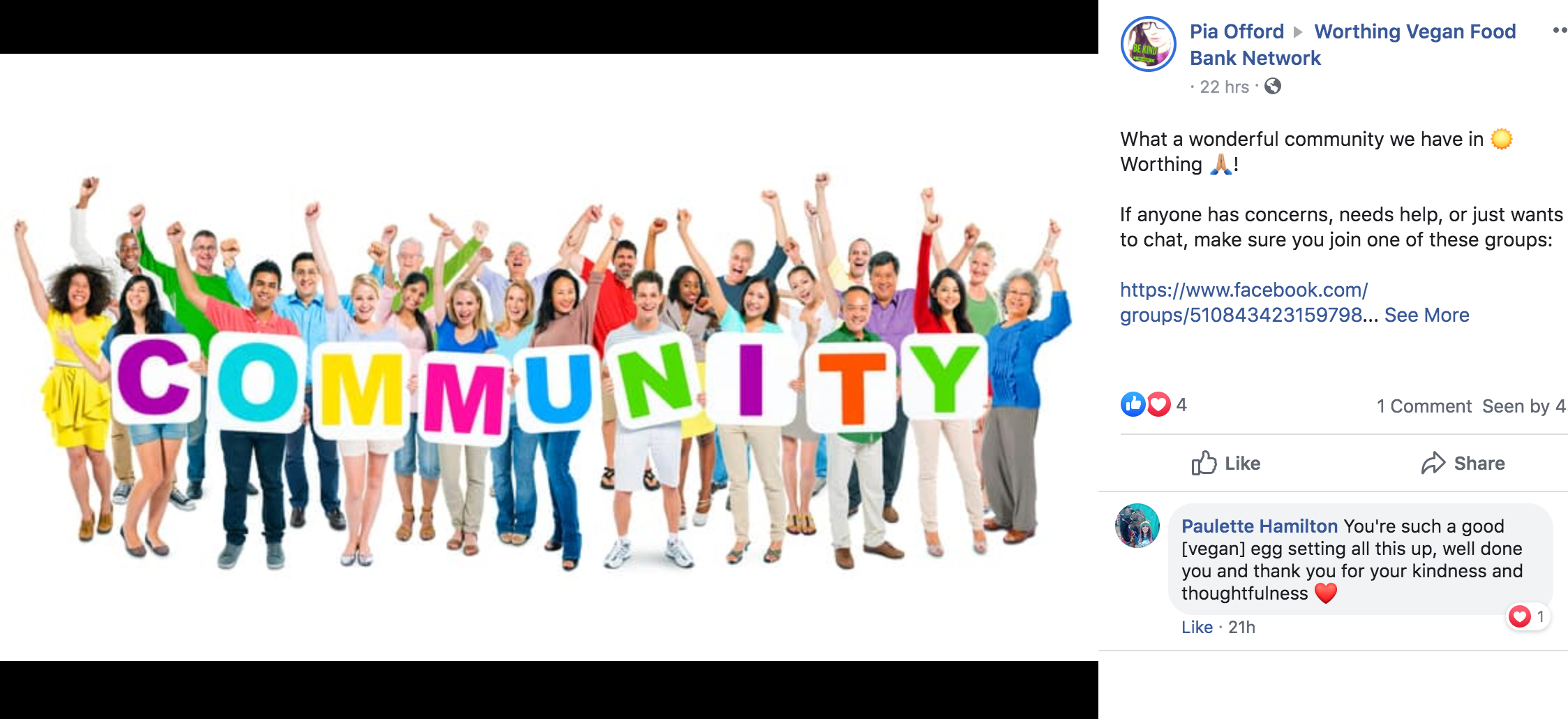 Facebook
The Network has a Facebook group – Worthing Vegan Food Bank Network Group – where people who want to get involved, or to use the free service, can find out more.
According to the Network's about page: "These are 'strange' times with many uncertainties, but one thing we can count on is our lovely community.
"To help those who are struggling with current daily life, we have come together to create the Worthing Vegan Food Bank Network. We will have various donation and claim points throughout Worthing, West Sussex and a full list of partners is available in the announcement section of this group."
You can also contact Pia Offord directly via [email protected]