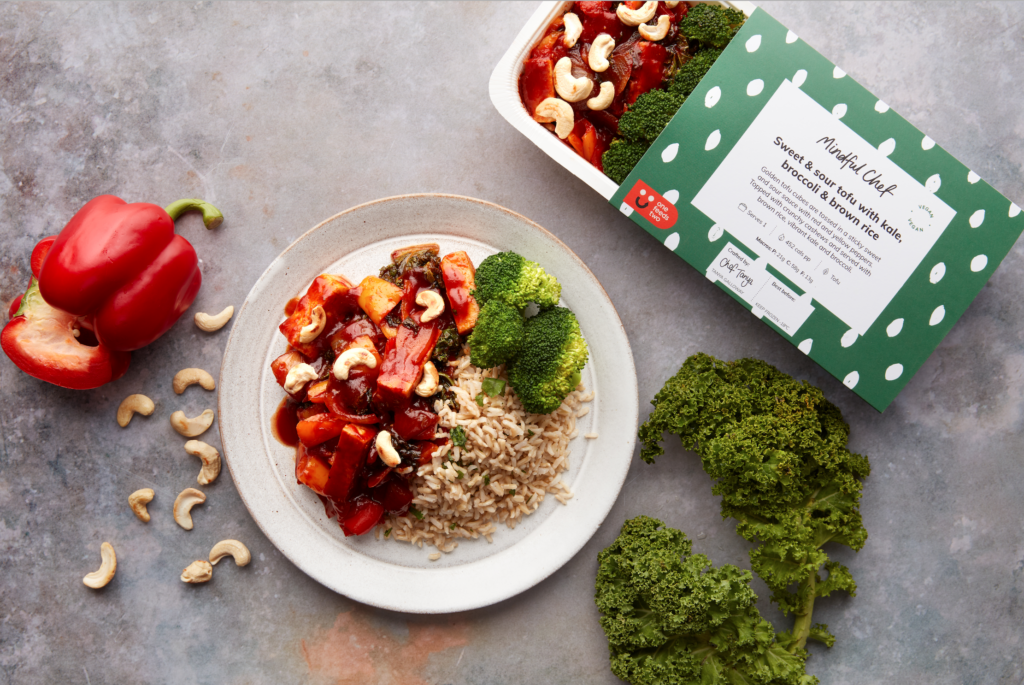 U.K sales of vegan recipe boxes from Mindful Chef have surged by a staggering 345 percent since lockdown began, based on year on year sales data.
With the nation poised on the brink of another lockdown, Mindful Chef expects orders to continue growing, saying that making improvements to health and diet are becoming 'increasingly more important to UK consumers'.
The company polls its new customers, asking why they are joining the service. It reports that 69 percent cited health reasons, as well as the quality of ingredients and the convenience of the service.
'Significant growth'
In a statement sent to Plant Based News, Giles Humphries, co-founder of Mindful Chef said the company has seen a shift in consumer awareness around the food we consume over the past five years.
Choosing a vegan diet, he said, or simply eating more plant-based meals 'has become increasingly popular and this is a trend we've seen grow significantly during lockdown'.
Humphries revealed that three-quarters of Mindful Chef's customers choose to include at least one vegan meal in their recipe box order, saying it is 'great to see people embracing plant-based eating'. The company plans to continue growing its vegan options.