Auckland-based vegan 'chicken' producer Sunfed Meats is raising its venture capital to expand production in a bid to meet growing local and global demand.
The brand, which is regularly sold out across New Zealand, is currently seeking investments as part of a series 'A' capital raise.
While Founder and CEO Shama Lee declined to disclose the amount they are after, the company has previously raised $1.5m to commercialize its product, Chicken Free Chicken.
The startup – which debuted in stores in July last year and sold out on launch day – produces 'clean' plant-based alternatives to meat from pea protein.
Capital raise
According to the company, the capital raise has been extended to cater to 'major interest'.
"Our preference is for strongly-aligned and strategic investors who can accelerate Sunfed's growth and add to our global vision," Lee told industry outlet FoodNavigator-Asia.
Particularly the US, UK, and Australia have been showing strong interest for the meat-free brand.
Demand
Now Sunfed plans to up its production 100-fold in a bid to start servicing international demand.
"We have more demand than we can meet from all sides of the business: retail, wholesale, and fast food, and it keeps growing.
"It has all been organic word-of-mouth, which speaks about the product."
Sunfed Chicken Free Chicken is currently sold in 63 outlets across New Zealand.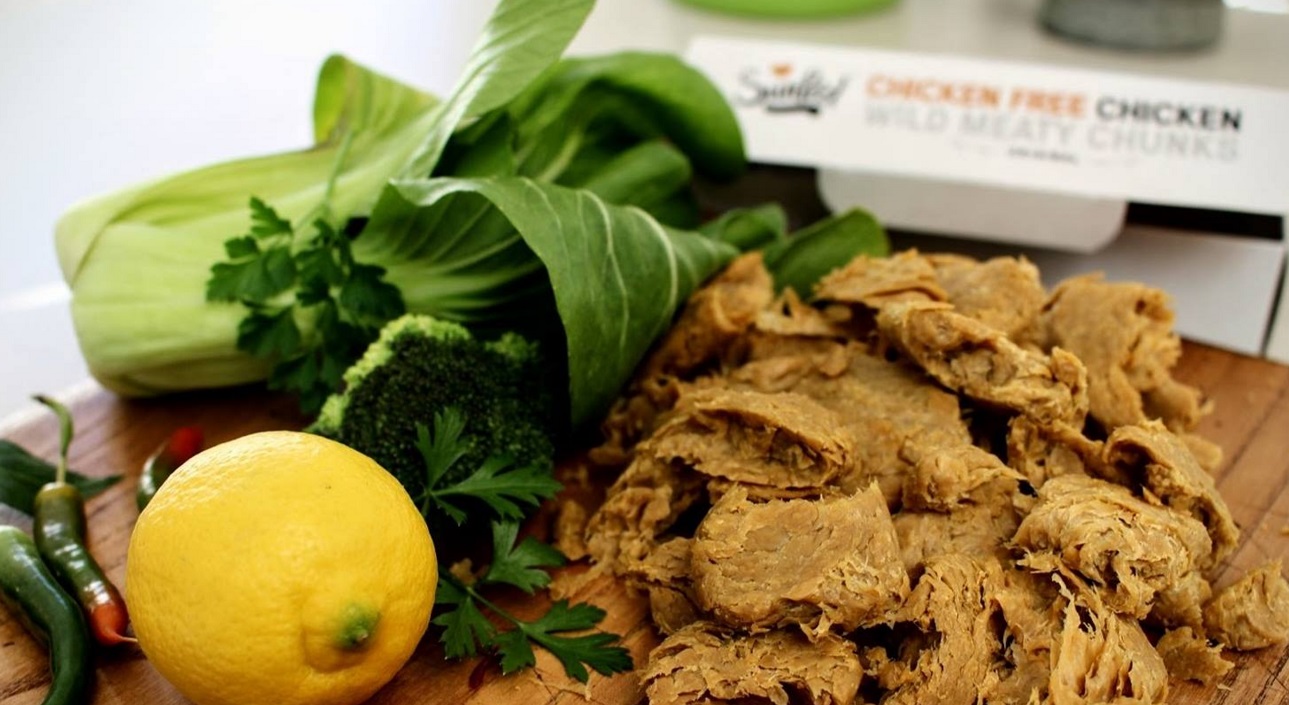 New products
The company is currently working on new product releases, including Pig Free Bacon and Cow Free Beef – with the launch date yet to be confirmed.
The new products will have the same properties Chicken Free Chicken has: soy-free, preservative-free, GMO-free, cholesterol-free, and trans fat-free.
Sunfed Meats – which is built on three axioms, 'good for us, good for the planet, good for animals' – claims to have the 'cleanest, most minimalist ingredient deck on the global market', using only six ingredients and water.