An all-vegan coffee and doughnut shop will be opening its doors in Hackney, London.
Dough Society, which has been trading at various markets for the past year, is set to launch its permanent spot on January 17.
The vegan business venture is the brainchild of husband and wife team Lauren and Ed, who created Dough Society out of 'a love of baking, a massive sweet tooth, and a love of dirty American-style food'.
Offering
It will have 20 varieties of doughnuts on offer, as well as seasonal specials.
Vegan cheese toasties will also be available.
The couple plans on launching a brunch service – which will include doughnut French Toast.
The spot will have space for 35 people, with an inclusive bathroom, and on-site kitchen.
Dough Society will be also be giving away free doughnuts to the first 100 customers on January 20.
Vegan scene
Lauren told the Metro how the vegan scene has changed in recent times: "It's changed massively.
"We are originally from Southampton, so London was like a vegan mecca for us with so many options, but even in the last few years with veganism on the up it's so much easier to find options, with Hackney seeming to be at the heart of it all.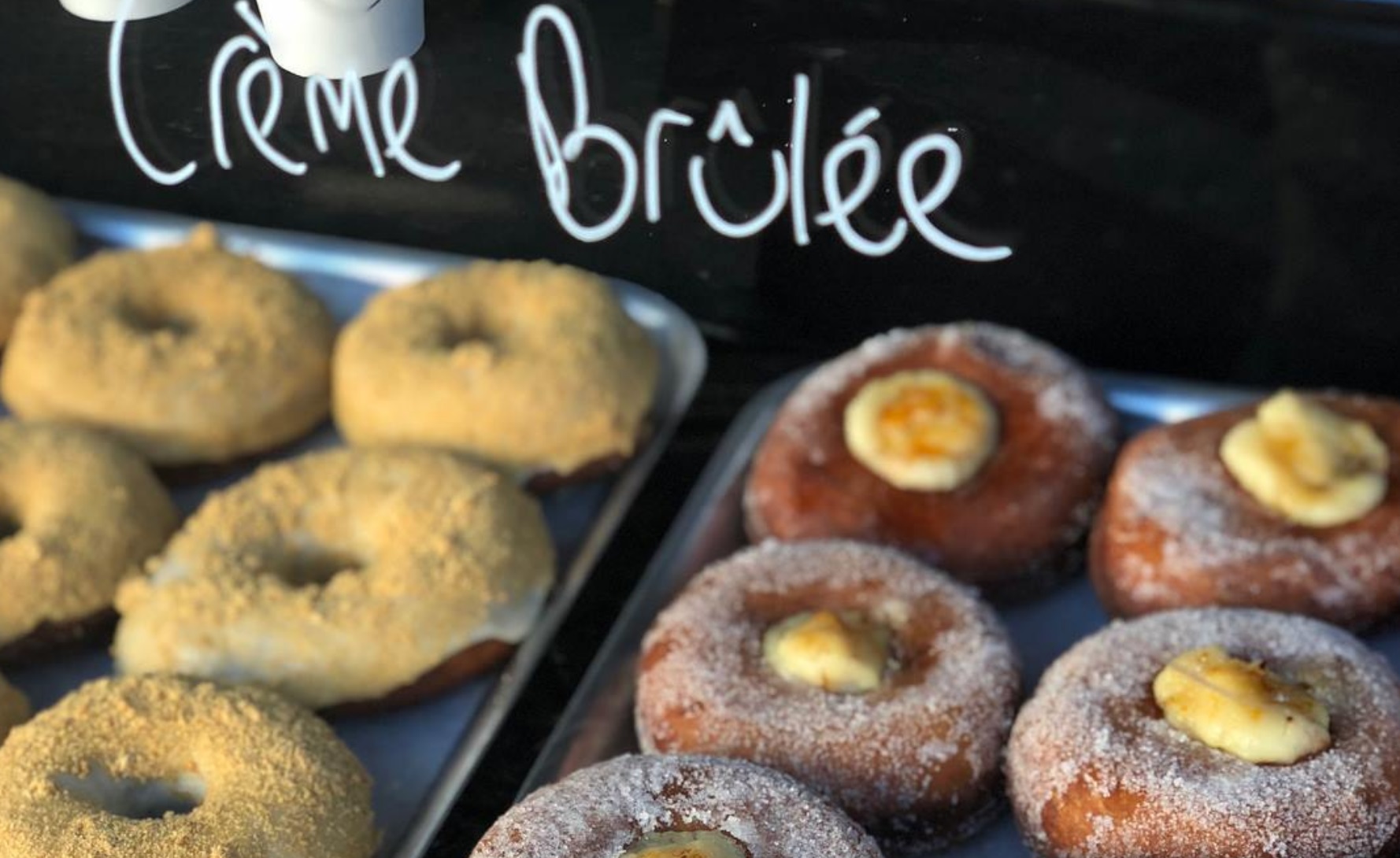 Gap in the market
She also talked about how Dough Society started.
"A few friends pushed us to do a vegan fair at The Dogstar [in Brixton] about 18 months ago, and I was so nervous we wouldn't sell anything at all.
"We sold out of 100 doughnuts in under an hour and were kind of speechless. I think that's when we realized there was a gap in the market and a lot of like-minded people after a dirty treat!"
The vegan shop will open at 8am on January 17 at 11 Dispensary Lane (off Mare St), Hackney, E8 1FT.
You can stay up-to-date with Dough Society here