The Beyond Burger has launched in Tesco stores across the UK.
The vegan patty was slated for an August release in 350 stores, but supply issues pushed the date back. Now a Beyond Meat spokesperson has confirmed to Plant Based News that the products will launched in 350 stores on November 12 – although it has already been spotted in some locations.
"We see the growing global demand for delicious, plant-based proteins and are excited to serve that demand in the UK with the revolutionary Beyond Burger," Seth Goldman, Beyond Meat's Executive Chair, said in a statement sent to PBN
"Bringing our innovative approach to merchandising to the UK, Tesco will sell The Beyond Burger in the chilled meat aisle alongside animal-based proteins."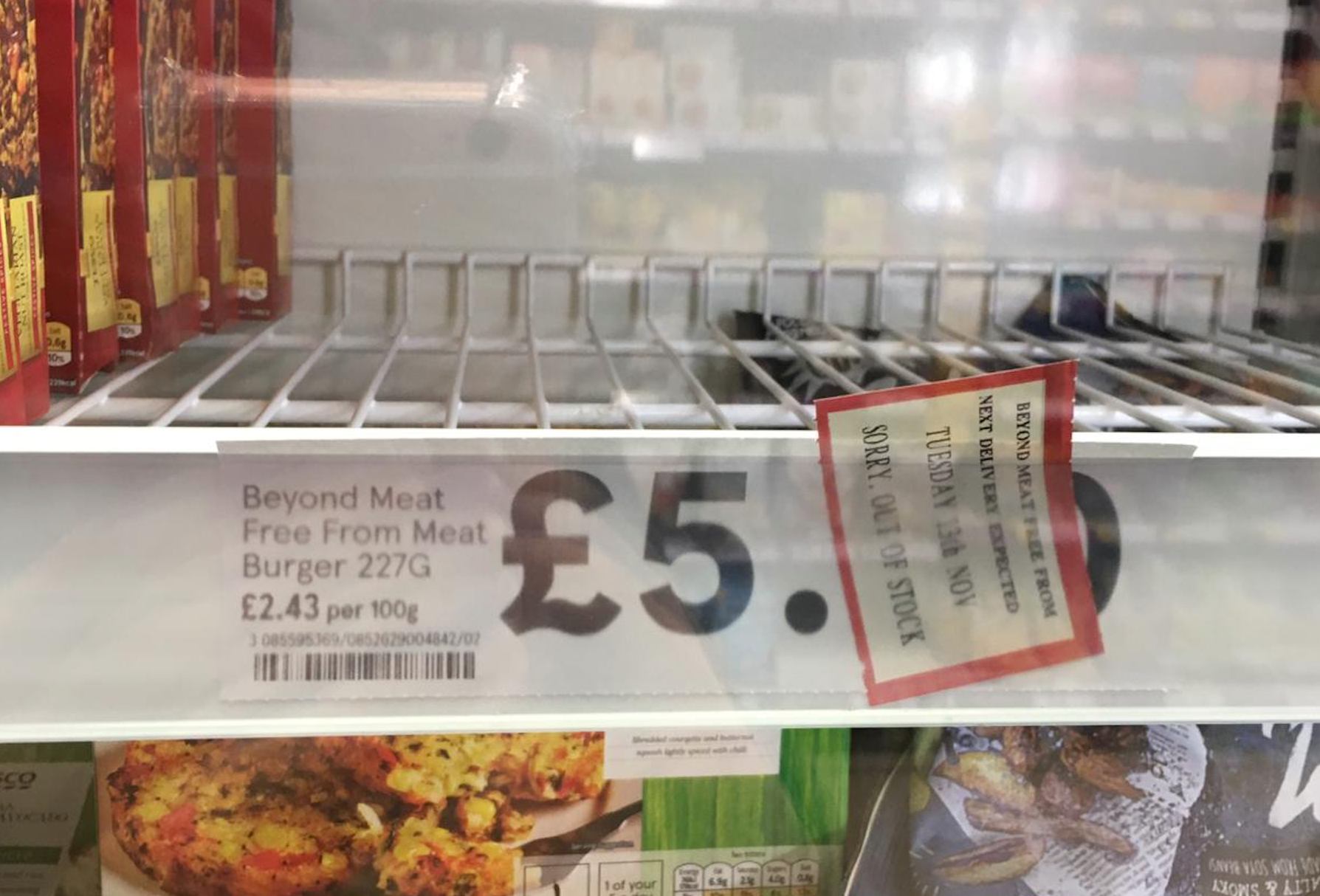 ?
'Eagerly anticipated'
Tesco Prepared Foods Selling Manager Martyn Doble added: "The Beyond Burger has been one of the most eagerly anticipated food launches of the year and we believe that this fantastic tasting patty will be a real game changer for anyone considering going vegan or trying a flexitarian diet.
"The most common reaction from those that have tried it is that they cannot believe it is made from plants."
Vegan Beyond Burger
In October 2017, Beyond Meat revealed to Plant Based News that it would be launching the burger in the UK 2018, with Executive Chairman Seth Goldman saying: "We have decided to approach the UK market strategically, and are currently approaching potential partners.
"We have plans to go on sale in the first quarter of 2018."
The company released further details earlier this Summer, at the product's UK launch in Honest Burgers in July, revealing that it would be available in both the freezer section and meat aisle of the store, with Goldman saying the placement of the product instore is part of a strategy to bring plant-based food to more people.
The Beyond Burger retails for £5.50 for a two-pack at Tesco.