Major grocer Marks & Spencer has pulled its recently-launched 'veggie cauliflower steak' off the shelves following shopper complaints about its inflated price and excessive plastic packaging.
M&S was forced to stop production of its plant-based cauliflower steak – a thick slice of cauliflower baked in olive oil and spices which retails for £2.50, while a cauliflower costs about 69p (M&S sells a whole cauliflower for a £1).
The supermarket chain has come under fire after a shocked customer came across the product this week.
'We didn't get it right'
A Marks & Spencer spokespson said: "Once we've sold the stock that is currently in stores, we won't be ordering any more of this product.
"We work hard to create quick and convenient meals for customers; however, on this occasion we didn't get it right.
"We have launched many other vegetarian dishes that are already proving popular with customers."
Spotted
The supermarket's recent plant-based addition was first spotted by vegetarian shopper Rachel Clarke, who took to Twitter to share her thoughts.
"Marks and Spencer stores are selling sliced cauliflower as 'Cauliflower Steak' with lots of lovely plastic and charging £2 (normally £2.50), she wrote.
"A cauliflower costs about 69p from a local veg shop."
'Annoying'
She also told the Mirror Online: "I think the price point is too high for what it is, and this combined with the unnecessary packaging is just annoying.
"Food innovation is important and there are some great veggie/vegan products out there.
"However I think the retailers could try being more innovative in-store, encouraging customers to buy vegetables as they are, using recipes and encouraging adverts or if they do have to sell them pre-chopped – to consider alternative storage and packaging."
'Ridiculous'
On Twitter, other users were also left puzzled by M&S' product.
@CwmHarryZW tweeted: "What is going on?
"What a ridiculous product – and I bet it has a 'use by' date on instead of 'best before' because it has been 'processed'. Oh my days."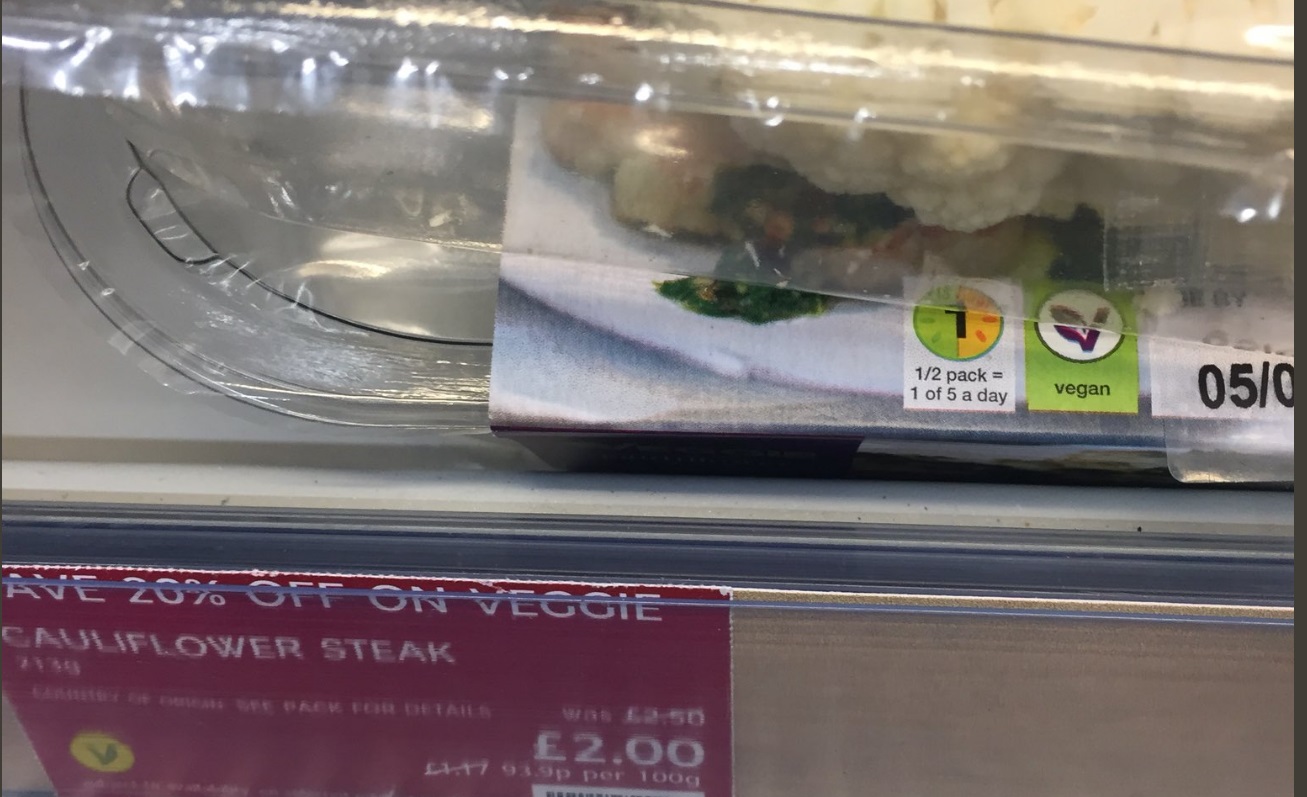 Plastic
The retailer's use of plastic has also been brought forward.
"Sort it out @marksandspencer – total disregard for the environment," @SurreyWells wrote.
@Chimera414 added: "Interesting that they have 'developed this product' with environmentally damaging packaging!
"It needs to be 'canned' for what it is and represents. Are 'we' becoming less discerning as consumers?"
Urge
The Marine Conservation Society's Head of Pollution, Dr. Laura Foster has urged shoppers to be more mindful of the environment, and to avoid buying overpackaged items.
She told The Telegraph: "We want to see a reduction of plastic packaging and its global pollution problem. In the case of ready meals and pre-prepared vegetables, retailers are often taking products which are fabulously wrapped by nature and wrapping them in polluting plastic.
"We urge consumers to make informed choices and avoid overpackaged goods- a decision which is good for the environment as well as their wallets. We are campaigning for retailers to reduce their plastic packaging particularly on plastic which cannnot be easily recycled.
"We are finding shocking amounts of plastic on our beaches and in our seas, which is why we are calling on Governments to stop this plastic tide. While consumers can take a stance and not buy products wrapped in plastic, we urgently need the government to introduce a levy to minimize its use."