British gourmet condiment brand Rubies in the Rubble has launched a range of plant-based mayo items.
The company, which develops its products from fresh fruit and veg that would otherwise go to waste, is introducing two vegan mayonnaises: Aquafaba Mayo and Chipotle Mayo.
Both options retail for £3.50 per 210g jar.
Aquafaba
Aquafaba (which is Latin for bean-water) is the water drained from a can of chickpeas, or the byproducts from the cooking of legumes, and which mimics the effect of egg whites.
Rubies in the Rubble whisks it together with rapeseed oil, salt, lemon juice, and Dijon mustard to make its animal-free mayo.
'Intrigued'
Co-Founder of Rubies in the Rubble [RITR], Jenny Costa spoke about what inspired her to create mayo from bean water.
"We were inspired to get back into the kitchen after we saw a vegan foodie blogger was making gorgeous looking meringue with aquafaba, saying it performed just like egg whites – we were intrigued and so we started playing with how it could work in a condiment!"
Sustainable
She added: "Mayo is such a widely used staple, so it seemed like a brilliant opportunity to create something gourmet for vegans and non-vegans who will also appreciate the sustainable approach.
"Currently we source our aquafaba from a hummus manufacturer. Every year hummus manufacturers empty gallons of water from cooking chickpeas down the sink when making hummus or any bean dip.
"At RITR we want to ensure we treasure our resources and make the most of everything we have so thought we would put this nutritious, golden liquid to great use in our new range!"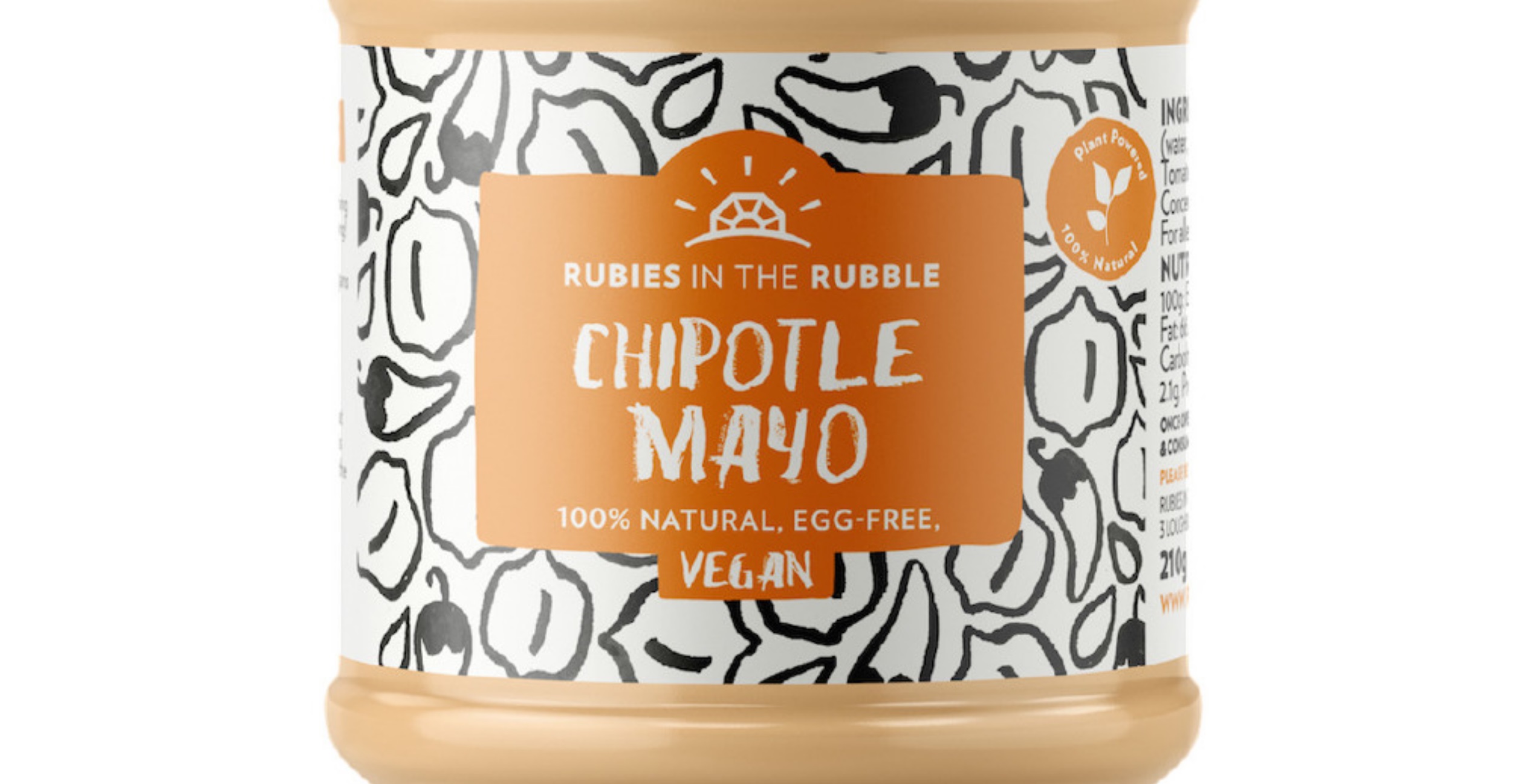 Available
The new mayos are now available online at Rubies in the Rubble, and at Whole Foods stores across the UK.
They will also be included in eatery Honest Burger's new vegan offering, as well as at Oxford Circus' plant-based restaurant Ethos.
The wider range (which features relish and ketchup items) is also in Waitrose, Ocado, Selfridges, Harrods, Fortnum & Mason, Lakeland, COOK, Not on the High Street, on Virgin Trains, and in delis and cafés around the country.
You can find out more about the brandhereand purchase the mayo here