A cornerstone nutritional report which will inform the next five years of federal dietary guidance has been praised for encouraging the consumption of plant-based foods.
The Dietary Guidelines Advisory Committee's (DGAC) scientific report, which was compiled the Committee's 20 health expert members, reviews the latest dietary and nutrition research.
It will be used by the USDA and the Department of Health and Human Services (HHS) to develop the 2020-2025 Dietary Guidelines for Americans.
Plant-based
As well as promoting plant-based foods, the report also says Americans should avoid saturated fat, cholesterol, and red and processed meat.
It says: "A noteworthy difference from the 2015 Committee report is that whole grains are now identified with almost the same consistency as vegetables and fruits as beneficial for the outcomes examined, suggesting that these three plant-based food groups are fundamental constituents of a healthy dietary pattern."
The DGAC highlights that red and processed meat are associated with numerous conditions including heart disease, type 2 diabetes, and colorectal cancer, and are not associated with any health benefits.
It recommends replacing saturated fat, found mostly in animal products, with unsaturated fats, found mostly in plant-based foods, and carbohydrates to lower cardiovascular disease risk.
What it got right – and wrong
The report has been praised by the Physician's Committee for Responsible Medicine (PCRM) which says it applauds the DGAC for 'recommending that Americans should avoid saturated fat, cholesterol, and red and processed meat and instead focus on carbohydrate-rich plant-based foods for optimal health'.
But the organization has criticized the Committee for 'failing to warn against dairy products, which are the leading source of saturated fat in the American diet and increase the risk of heart disease and other health conditions'.
"The Dietary Guidelines Advisory Committee finally got it right by finding that plant-based foods are beneficial for every health condition and that red and processed meat are beneficial for none," said Susan Levin, MS, RD, CSSD, director of nutrition education for the Physicians Committee for Responsible Medicine.
"But they missed the mark when they failed to warn against dairy products, which are the leading source of saturated fat in the American diet."
Dairy products
According to the DGAC's report: "Two to three cups of total Dairy foods are recommended for consumption each day; the recommendation is three cups for most age-sex groups, regardless of activity level."
PCRM says that while the DGAC 'says high-fat dairy is associated with type 2 diabetes', the report 'fails to address many other health conditions linked to dairy products'.
PCRM says: "Scientific evidence shows that milk and other dairy products increase the risk of asthma, breast, ovarian, and prostate cancers, cognitive decline, and early death, and offer little if any protection for bone health."
In addition, in 2018, the American Medical Association passed a resolution recognizing that lactose intolerance is common among many Americans, especially African Americans, Asian Americans, and Native Americans, and recommending that the Dietary Guidelines for Americans indicate that 'meat and dairy products are optional'.
Canadian dietary guidelines
The report follows the 2019 Canada Food Guide, which overhauled dietary suggestions dramatically – ditching dairy and advising Canadians to eat more vegan foods and less meat.
The guide, which is created by the federal government and influences meals served in public canteens as well as private homes, used to feature four food groups – milk and milk products; meat and alternatives; grain products; and fruits and vegetables. In 2019, cheese was left off the guide altogether, and the suggested drink was water.
In 2019, it ditched these four groups, and removed dairy and meat from the guidelines, replacing the groups with a plate half covered by fruits and vegetables, a quarter whole grains, and a quarter 'proteins' – which include meat and dairy foods as well as plant-based proteins like tofu and chickpeas. The guidelines themselves said: "Eat veggies, fruit, whole grains, plant-based protein foods more regularly."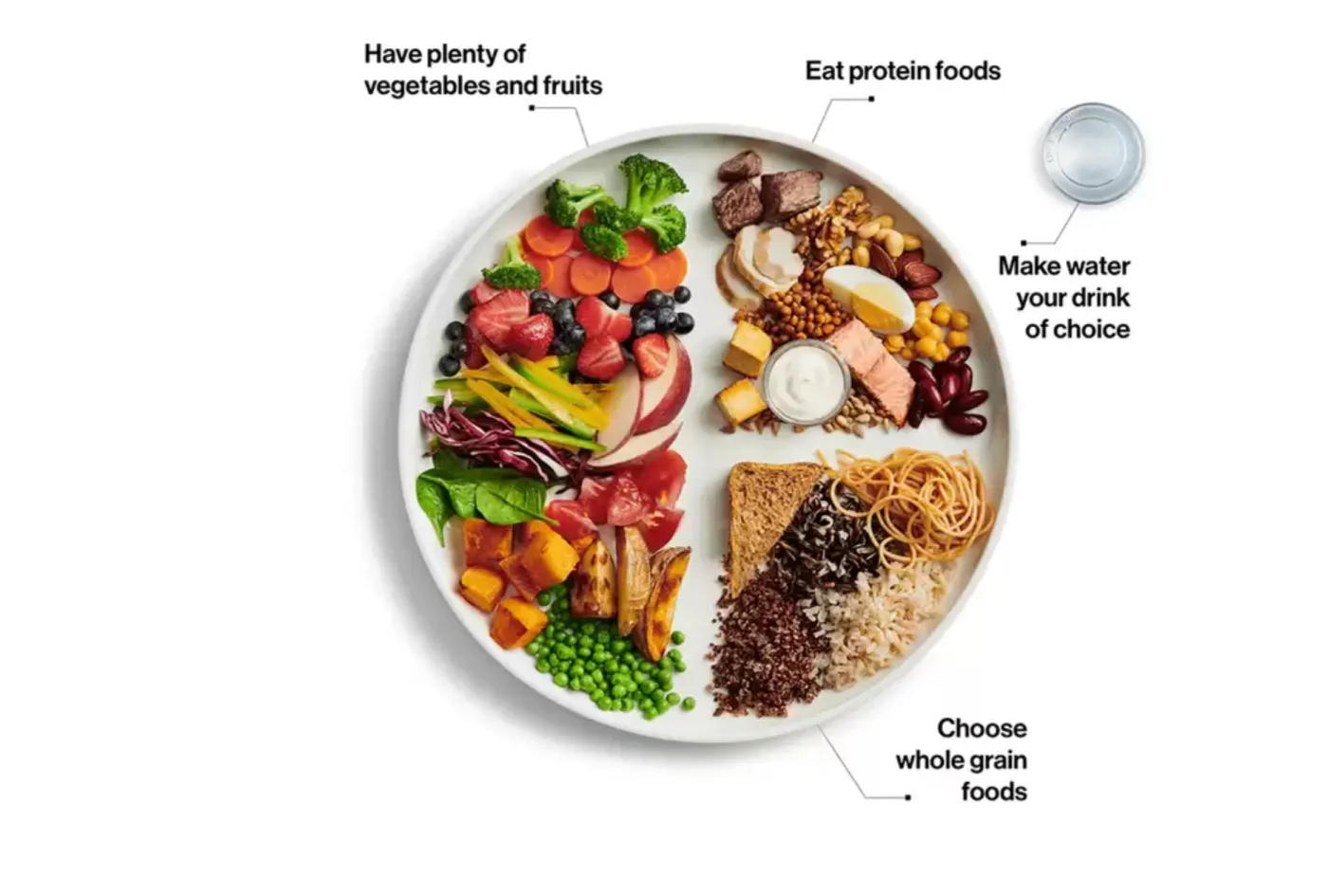 Lobbying by animal ag
Speaking about the new guide, Health Minister Ginette Petitpas Taylor told Canadian paper The Globe and Mail that the meat and dairy industries had been lobbying. "The only thing I can say is that these many groups have made their positions known, and it is their right to do so.
"It was my role as Health Minister to meet with all stakeholders. But in no way did my meetings influence the individuals creating Canada's Food Guide.
"We want to make sure Canadians have access to the best information with the food guide – the best information based on the best science out there, and science that's not influenced by industry."
Reponse
Canadian Medical Association (CMA) President Dr. Gigi Osler said the CMA was 'pleased with the federal government's overall direction in the new Food Guide…[and] particularly supportive of the evidence-based review and extensive consultation process used to draft the new Guide, to ensure it was founded on unbiased research."
The dairy industry was less pleased with the new advice, with one group releasing a statement saying: "Dairy Farmers of Canada remains concerned that the updated food guide does not reflect the most recent and mounting scientific evidence available."
The organization's Manager of Health education, Lee Finell, added that milk 'is a good source of nutrients' – listing calcium, magnesium, zinc, and vitamin D, saying: "These are really important nutrients, and Canadians already aren't getting enough of them."