A Richmond-based vegan café – which is co-owned by TV star Nick Knowles – has become the first café nationwide to have its full menu accredited under the Vegetarian Society Approved vegan trademark scheme.
The Retreat Kitchen, which sells homemade, plant-based food, is co-owned by Maggie Nuttall and Claire Langdon, who operate the venue.
Vegan
The eatery was inspired by a 28 day health retreat the group spent in Thailand, as part of a Netflix show called The Retreat. The vegan menu includes: homemade savory lunches, a seasonal salad bar, sweet treats, and all-day weekend brunches.
Everything on the menu has been licensed to display the Vegetarian Society Approved vegan trademark.
Launched in March 2017, the trademark is designed to help people make the right choices for their lifestyle, following the huge increase in plant-based eating.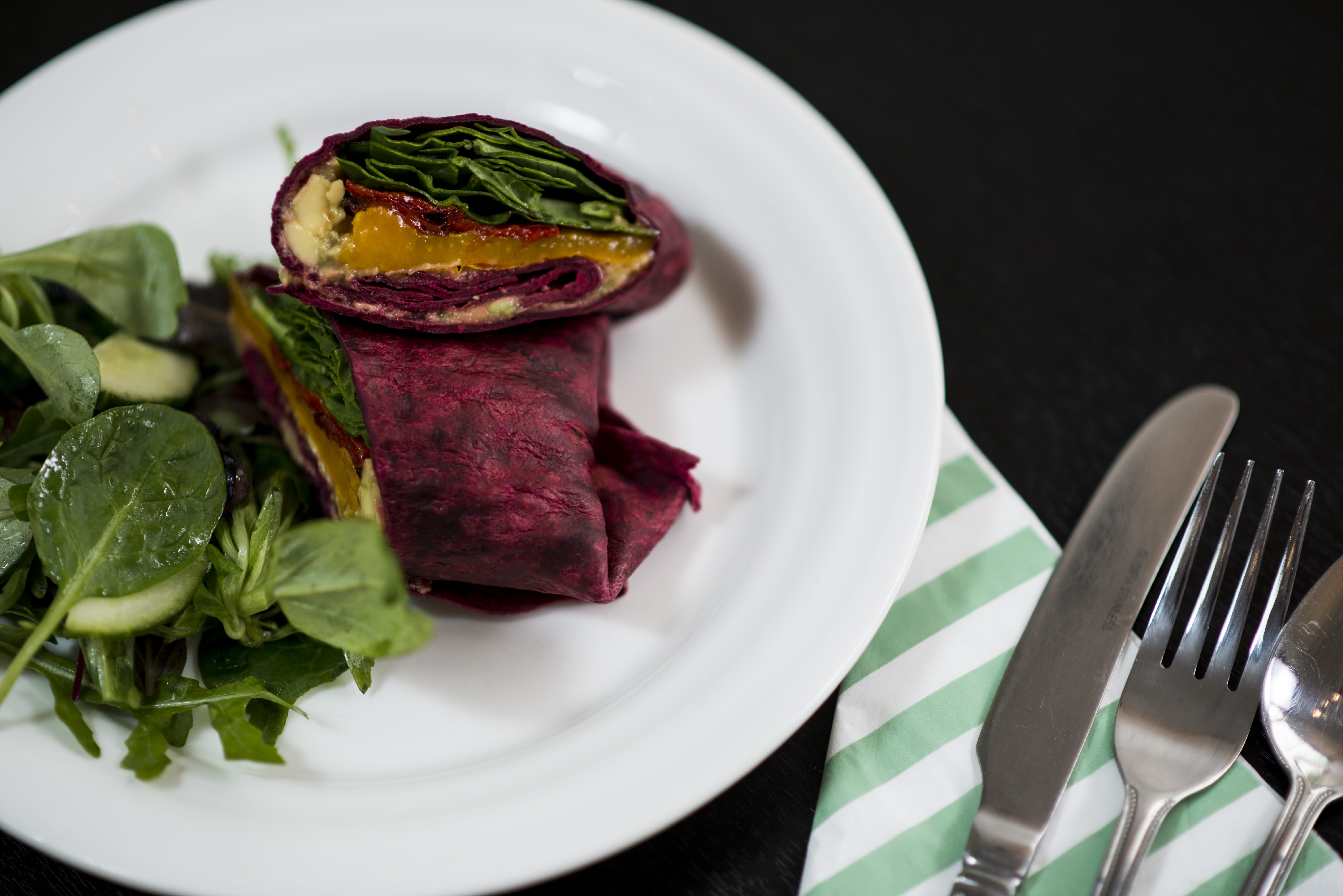 Good for you
Maggie and Claire, co-owners of The Retreat Kitchen, said: "With The Retreat Kitchen, we wanted to show that vegan eating needn't be boring. Eating this way has been incredible for us and our intention is to share this and make it accessible for others.
"We create earth-friendly food that is good for you, and good for the environment, and aim to use organic ingredients wherever possible – you don't have to be vegan to come and enjoy it!
"The Vegetarian Society is such a trusted and well-respected organisation, so to be accredited with the Vegetarian Society Approved vegan trademark is brilliant. We're thrilled to be the first establishment nationwide to be licensed to proudly display it across our whole menu."
Delighted
Vanessa Brown, Head of Business and Catering Services at the Vegetarian Society, adds: "We're delighted to have The Retreat Kitchen on board with the Vegetarian Society Approved vegan trademark – especially as it's across their full menu.
"Their range of sweet and savory products offer vegans, vegetarians, and meat-eaters alike delicious options."
The Retreat Kitchen is open Tuesday-Fridays 8.30am-5pm, and for brunch and afternoon tea at the weekends from 10am-5pm. Find out more here.
READ MORE:
Metro Reveals Best Vegan Mac And Cheese Ever – And How To Make It
BOYCOTT: Retailers Quietly Drop Daiya Vegan Cheese After It's Bought By Animal Testing Firm
FOX NEWS: Plant-Based Advocate Dr. Neal Barnard talks Diabetes, Cheese And 'What The Health'