High Street chain Pret A Manger's Christmas menu launches today in the UK – and it includes its first ever vegan Christmas Sandwich, as well as some delicious-sounding hot drinks.
The Very Merry Christmas Lunch, which is made with granary bread, contains vegan stuffing combined with grilled carrots, crispy onion, caramelized pecans, spinach, and a Port & orange cranberry sauce.
50p from the sale of each Christmas sandwich will be donated to the Pret Foundation Trust to help the homeless.
Drinks
The chain has also added a number of seasonal hot drinks to the menu – which can be veganized by swapping out dairy milk for soya or rice-coconut (rice-coconut costs an additional 35p).
These include the Festive Flat White, with a dash of mince pie syrup, with notes of apple, plum, and cinnamon.
There is also a mint mocha – a shot of mint is added to the chain's trademark mocha. Mint is also added to Pret's hot chocolate to make a seasonal version of the drink.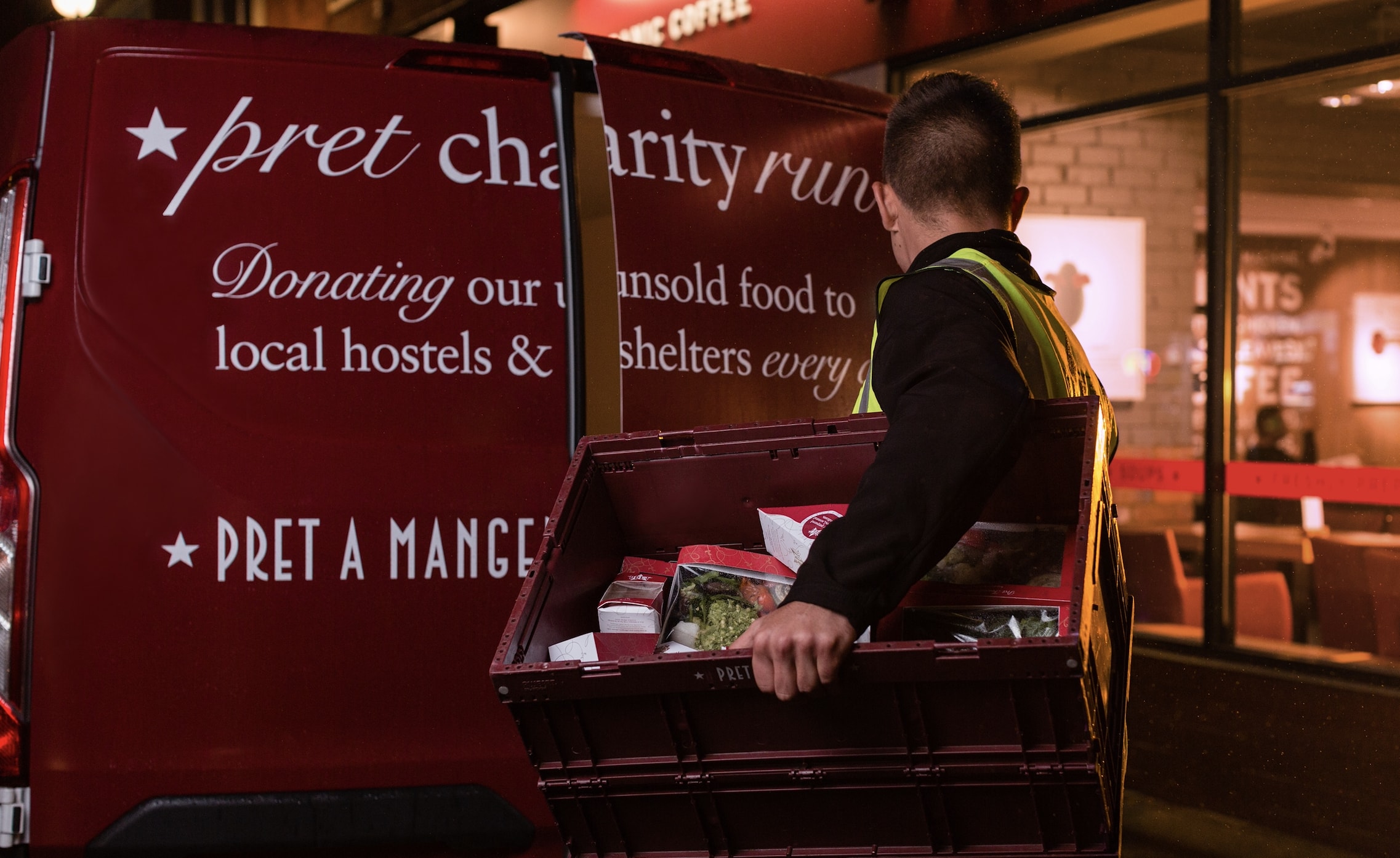 Charity
While the vegan Christmas sandwich hits shelves today, last night it was distributed to a number of shelters and hostels (along with the other varieties).
Nicki Fisher, Head of the Pret Foundation Trust, says: "We love seeing how much joy the return of our Christmas menu brings to customers each year, and it's no different for our charity partners and their clients.
"The Charity Run is such an important part of our business and, thanks to the support of our customers, we've donated over 3 million meals already this year."
READ MORE:
The Telegraph Just Told Vegans To Shut Up – And I'm Having None Of It
STARBUCKS: 'We Will Offer More Plant Based Options'
Vegan Milk To Represent Nearly Half Of The Milk Industry By 2021