The next revolution in dining is not being created in the kitchen. It's being built in the lab.
Creating an authentic meat-style – but meat-free – product that is indistinguishable from the real thing sounds impossible – but a number of companies are doing just this.
One of the leaders in the field is Silicon Valley start-up Impossible Foods.
Founded by Patrick Brown – a former Professor of Biochemistry at Stanford University – the company is creating plant-based products that mimic the taste and texture of traditional meat. As Brown says: "You can have uncompromisingly delicious meat without using animals."
In keeping with this ethos, Impossible Foods was founded on the idea that there's a better way to satisfy people who enjoy meat.
So far, so good: Impossible Foods' flagship product – the Impossible Burger – is currently making sizeable strides when it comes to the mainstream market: it is available in more than 10 outlets in California and New York, as well as Texas-based burger chain Hopdoddy.
The chain is also reportedly in talks with an unnamed UK food outlet.
The beginning
According to Brown, he started the company with one question in mind: why does meat taste like meat?
This question led his team of scientists on a five year research and development process, trying to understand meat on a molecular level, in order to recreate it without using any livestock.
In casual taste tests conducted by Impossible Foods – one of which included giving away free burgers to construction workers – many of those who sampled the burger were unable to distinguish it from beef.
But what's the urgency? Why the need to create this new generation plant-meat?
The planet in crisis
A growing body of scientific data shows that animal agriculture is the leading cause of greenhouse gas emissions, responsible for more than all forms of transport put together.
A seminal 2006 report by the United Nations puts the stat at 18 percent – and that's one of the more conservative numbers.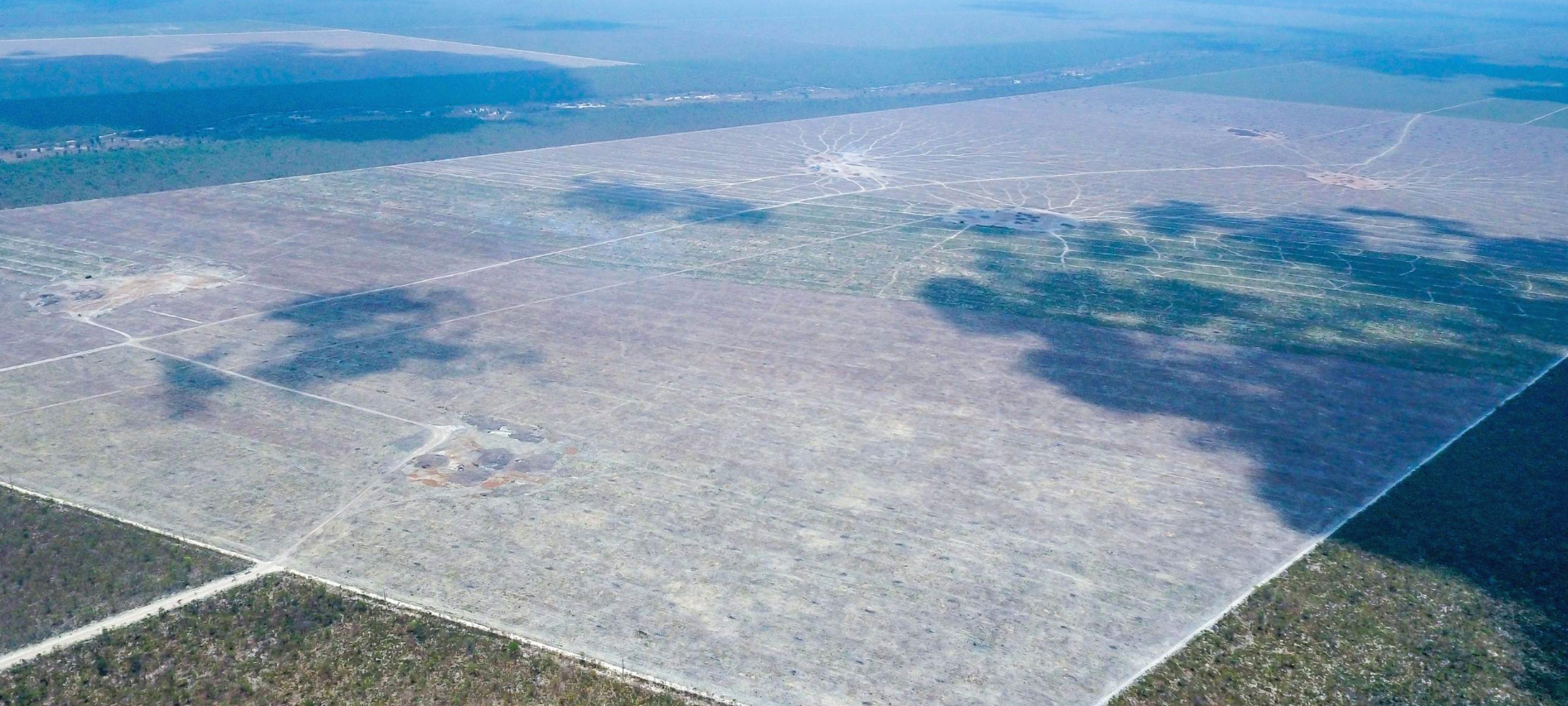 Urgent
At the time of the report's publication Henning Steinfeld, senior author, said: "Livestock are one of the most significant contributors to today's most serious environmental problems.
"Urgent action is required to remedy the situation."
The message is clear: in order to save the planet, we have to stop eating so much meat. In real world terms this means a viable option has to be in place.
Mainstream appeal
To have a meaningful impact, these companies will have to create a product that appeals to the mass, meat-eating market – not just the niche vegetarian and vegan sectors – something Impossible Foods founder Brown is aware of.
"No disrespect to vegetarians," he has said, "but the only consumers we really care about are meat consumers."
He adds: "A friend mentioned to me that if you could make a burger that McDonald's would serve instead of a burger from a cow, then that would be the fastest way to solve the problem. It was a throwaway comment, but I realised that was exactly it.
"And because of my scientific background I knew it was completely doable. I found to my surprise that no one was treating it as a solvable problem.
"I think people just figured we have this insanely destructive system and it's just never going to go away. They thought, 'bummer, but there you are'."
In order to create this mass market appeal, Brown and his team have integrated one key ingredient into their burger patty: heme.
The science behind heme
Heme is a compound that contains iron and is found in animal muscle.
Impossible Foods describes it as 'a basic building block of life in all organisms, including plants'. According to the company, heme is significant in giving meat its color and taste, as well as catalyzing the other flavors in meat when it is cooked.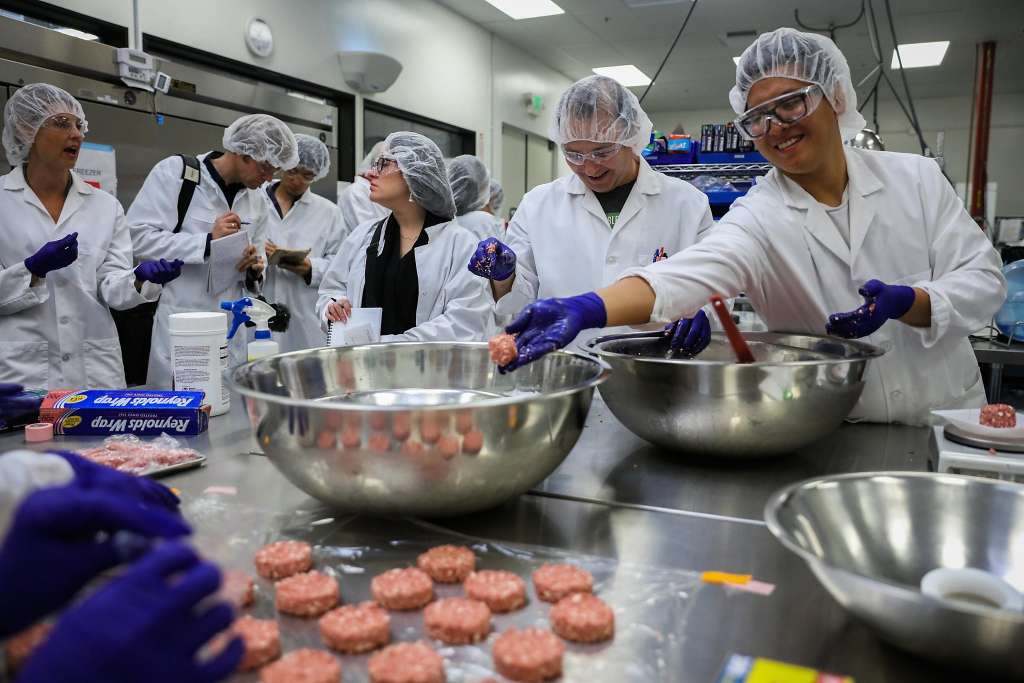 As Impossible Foods says: "Adding heme to the Impossible Burger makes it a carnivore's delight."
The scientists manufacture heme in the lab, the most environmentally-friendly way to create the substance in the requisite quantity.
Leghemoglobin is similar to myoglobin – the heme protein found in animal muscles, that gives meat its particular colour, flavor and smell.
Using the root nodule of soy plants, they take a gene for protein called leghemoglobin. This is added to a yeast strain and grown through fermentation. The leghemoglobin is then isolated from the yeast and added to the meat.
Support
If this process sounds expensive – it is. But support for these kinds of start-ups has come in droves from some key players in the tech industry.
Last year, at the 2016 Milken Institute Global Conference in Los Angeles, Eric Schmidt, executive director of Google's parent company Alphabet, claimed plant-based proteins are the 'most important trend in tech'.
This increasingly close relationship between tech and food is reflected in recent venture capitalist investments: while traditionally more associated with tech, a number of VC firms have chosen to pump money into these new, innovative food start-ups.
Cash influx
In May of this year, market research firm CB Insights released a list of the 15 food and beverage-based start-ups that received the most venture capital funding – and they raked in an impressive $1.4 billion between them.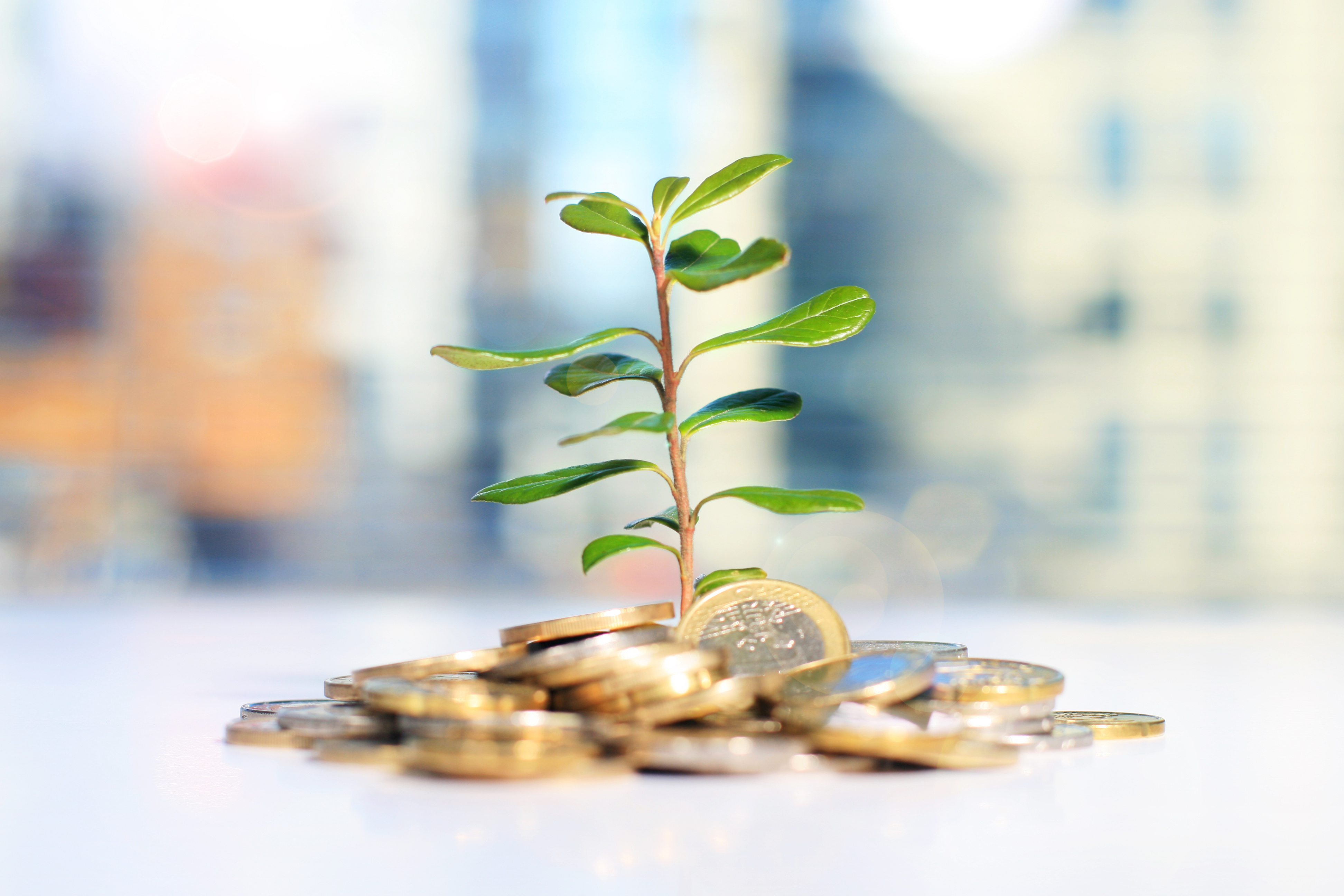 Impossible Foods and Beyond Meat ranked third with $183 million of investment, and fifteenth with $40 million, respectively.
(Interestingly, five out of the total 15 companies in the list focus exclusively on creating plant-based alternatives to traditionally animal-based foods. Hampton Creek, most famous for its mayonnaise alternative, Just Mayo, topped the list with a massive $240 million cash influx).
Microsoft billionaire Bill Gates has also jumped onboard, saying: "The richer the world gets, the more meat it eats; the more meat it eats, the bigger the threat to the planet. Clearing forests to make more farmland contributes to climate change, as do the greenhouse gases produced by all those animals."
Gates has given up the day-to-day running of Microsoft to focus on tackling global issues. One of his endeavours has been to invest in both Impossible Foods and Beyond Meat.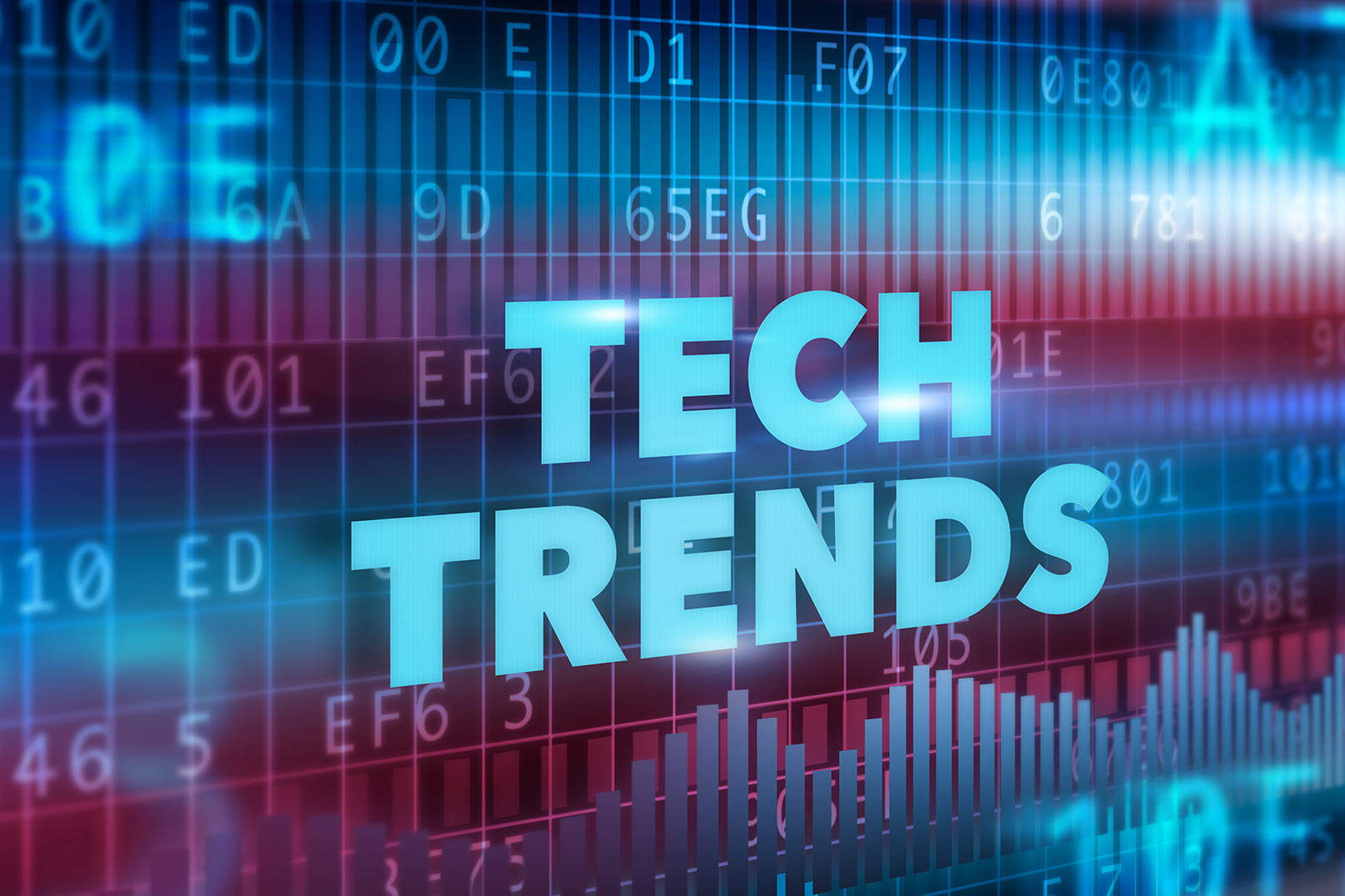 The future
Buoyed by the support of the tech industry, these start-ups are aiming to reach the mass market. If meat-eating consumers start to choose the product over beef in significant quantities, it will go some way toward the 'urgent agent' the UN called for back in 2006.
Following its success so far, could it soon be on menus across the world? Rumour has it McDonalds have sent tasters to various locations to try it.
Could the Impossible Burger – the marriage between tech and food – herald the start of a new food revolution?
"We have to have a product that consumers choose because they want to eat it," Dr Brown says. "The market will decide."
This article is part of a collaboration between Plant Based News andTechnobuffalo