A Spanish vegan meat brand has expanded its retail distribution significantly in recent weeks – leading its co-founder to claim that consumers are turning to plant meat as a result of the COVID-19 pandemic.
The outbreak, which is widely believed to have originated from a wet market in China's Wuhan towards the end of 2019, is – like three out of four emerging diseases – zoonotic (i.e. it originated in animals).
This has led to numerous people questioning the link between the way animals are farmed and used by humans, and the potential for further outbreaks.
'Awareness of the consequences'
Now Bernat Añaños, co-founder of Spanish vegan meat brand Heura, says more Spanish supermarkets are adding vegan meat to their shelves as consumer demand grows in light of the pandemic.
In a statement sent to Plant Based News, Añaños said: "This growth with an awareness of the consequences of animal meat consumption will impact the shopping list. It has driven segments that are increasingly on demand by consumers and the retail sector is expanding its offer accordingly.
"Heura has expanded its retail distribution by 13.7 percent in Spain during the lockdown, with more supermarkets than ever offering our products on their shelves despite the current situation. Analysts indicate that 10-20 percent of the current global protein market will soon be displaced by plant-based alternatives due to a significant increase in consumer interest driven by a combination of health, safety, environmental and animal welfare concerns."
Eating more plant-based foods
People around the world seem to be opting for more plant-based foods, including in the U.K., according to a recent survey conducted by The Vegan Society.
According to the poll, one in five Brits (more than 13 million) have cut down on meat consumption during the coronavirus pandemic, with 15 percent of respondents saying they have reduced their dairy/egg intake over the lockdown period.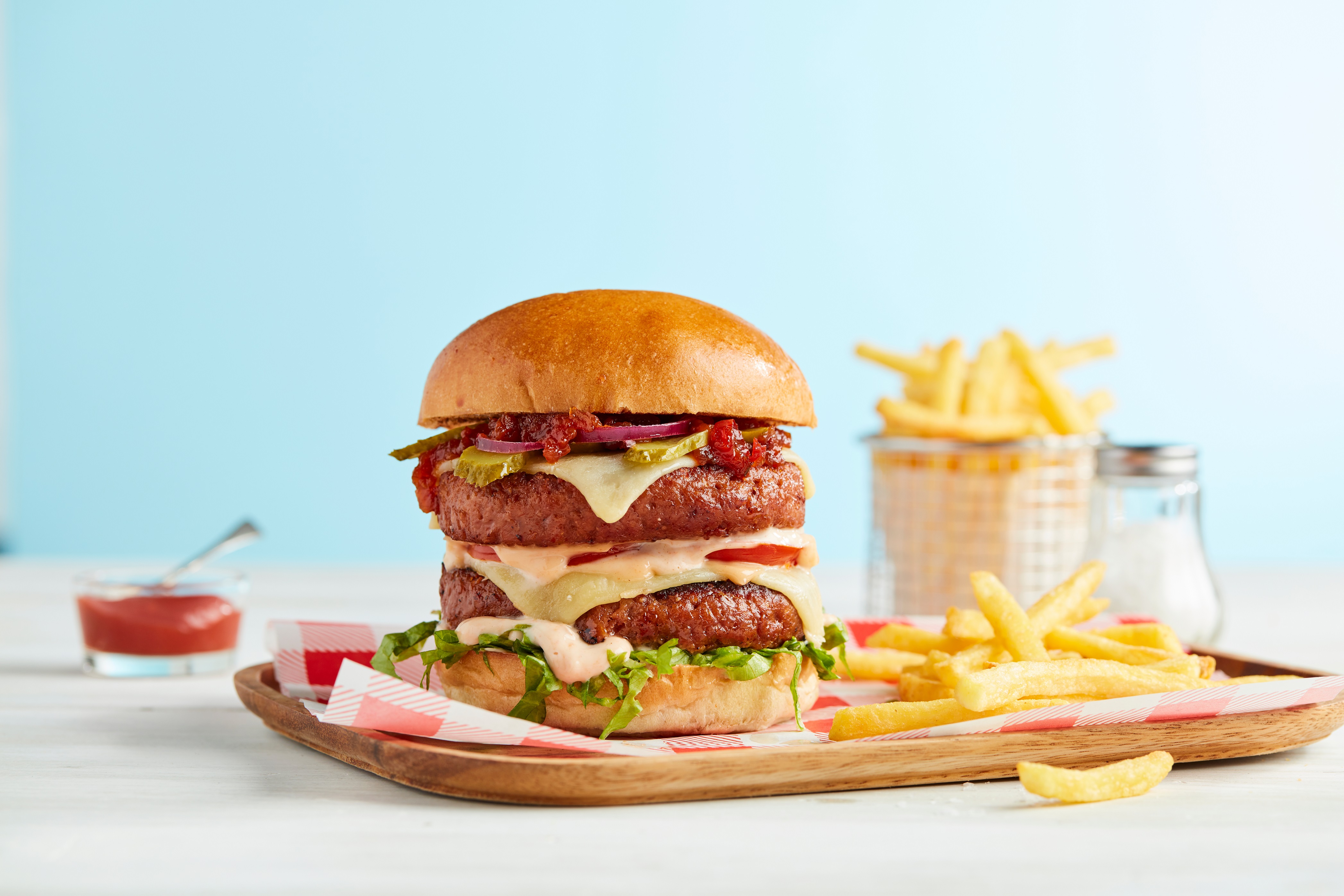 Trying alternatives
"After the unprecedented success of Veganuary and the swathes of new vegan products hitting the shelves in recent months, it's no surprise that many consumers have made the switch to plant-based alternatives during the COVID-19 pandemic, whether that be for convenience, cost, or concern for their own wellbeing, the environment and the rights of animals," Matt Turner, spokesperson for The Vegan Society, said in a statement sent to Plant Based News.
"Many Brits are trying these alternatives for the first time and enjoying them so much that they intend on keeping them in their shopping basket when we return to normal times.
"They are purchasing items that they wouldn't have given a second look a few months ago, but are now seeing these brilliant vegan alternatives as the new normal."