Salisbury retailer Goodfayre – a food and household shop – is ditching all animal products to go 100 percent vegan.
The shop, which is run as a social enterprise, has a zero waste policy, and the vast majority of the stock is produced by small startups who are known personally to owner Dana Burton.
She worked as a professional singer in London before relocating to Salisbury with her husband and two children in 2016.
As a conscious consumer, she was inspired to open Goodfayre after becoming frustrated at the lack of information about where the products she was buying came from.
'Ethical'
She says: "I just wanted to go and shop somewhere safe in the knowledge that nothing they sold was harming the planet, people or animals.
"My vision was a shop that stocked everyday ethical alternatives."
When Goodfayre opened in 2016, Dana was a vegetarian, but after asking prospective suppliers to fill out an ethical questionnaire, she realized that ethical milk and eggs was a myth and made the decision to become a vegan.
"I took the Veganuary pledge in 2017 and planned to give myself a year to make the full transition," she adds.
"As it turned out, it was far easier than I thought and after four months, I was totally vegan.
"Two months after that, my whole family converted to veganism and we haven't looked back. I've even cured a long standing iron deficiency anaemia and have never felt better."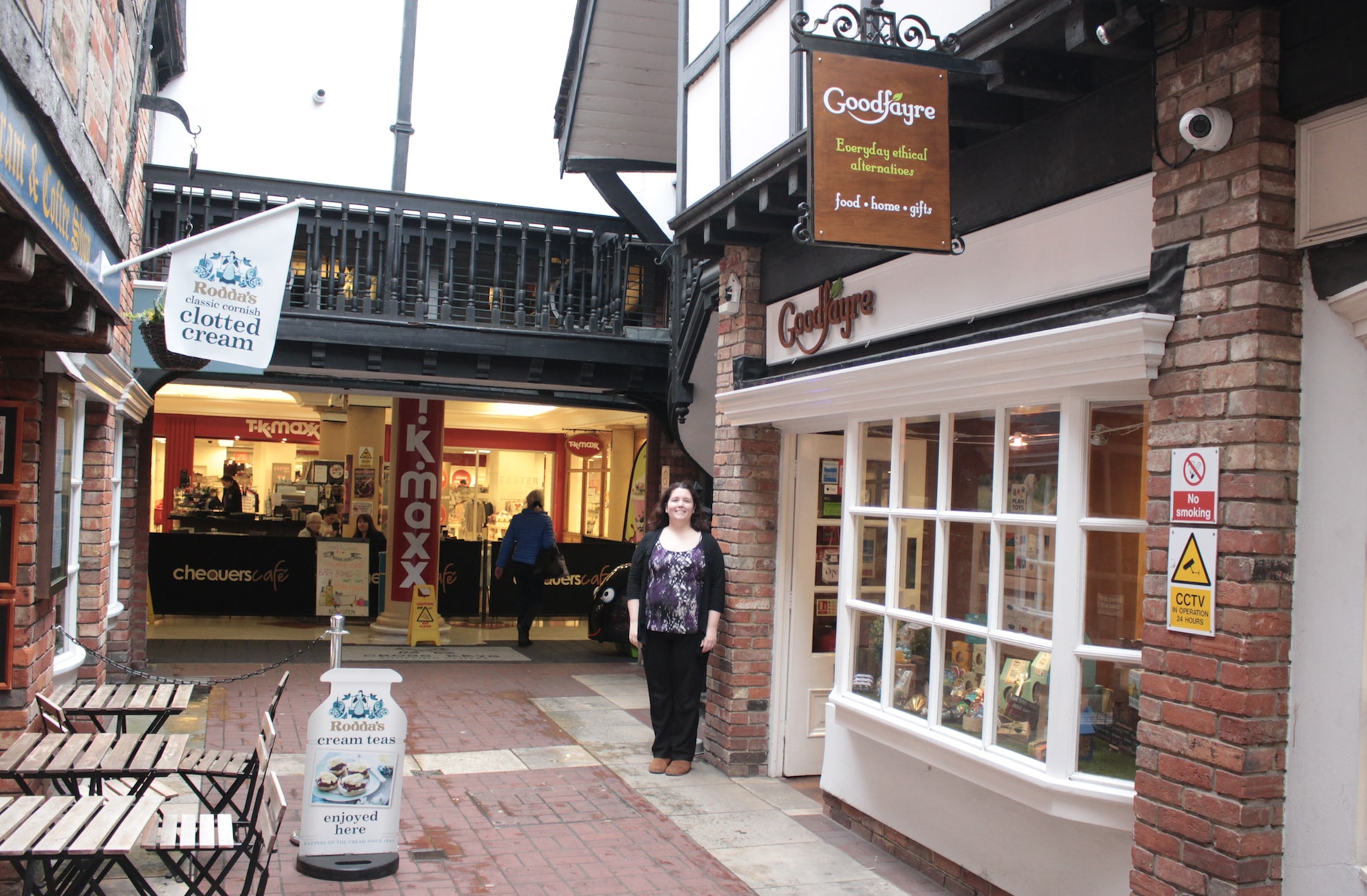 'Revolution'
Owner Dana Burton says: "Goodfayre is joining the vegan revolution in a big way in January.
"Since opening, there has been a huge increase in customer demand for vegan products, with new vegan shoppers visiting the shop daily.
"We were already 95 percent vegan, but becoming entirely vegan means that the shop can really stay true to its mission – to be an ethical retail business that helps, not harms, our planet and all who live on it, making it easy for our customers to fully embrace a cruelty free lifestyle."
Replacements
According to Burton, she had to drop some products that sold well – like beeswax reusable sandwich wraps.
She adds: "But I was able to find vegan replacements for most products, and have been encouraged by lots of vegan businesses starting up.
"This means we can continue to grow and offer innovative products to our shoppers.
"Whether you're doing Veganuary or not, we have a wide range of products which have been carefully sourced, using local independent suppliers where possible."