U.K sales of tofu skyrocketed by 87.1 percent in the 12 weeks to June 2020, according to data from Kantar Worldpanel.
Throughout this period of COVID-19 lockdown, the overall grocery market spiked by 13.7 percent.
But a number of vegan products outstripped that growth, with vegan mince sales increasing by 50.1 percent, plant-based sausages by 21.3 percent, and animal-free burgers by 37 percent.
Changing habits
Kantar's data ties in with polling released earlier this year by The Vegan Society which showed that one in five Brits (more than 13 million) cut down on meat consumption during the coronavirus lockdown.
The survey revealed that 41 percent of those who reduced their meat or dairy consumption did so because of their preferred product not being available on the supermarket shelves. But 43 percent chose to reduce their meat consumption out of concern for health, environmental, or animal rights reasons.
Of those who tried vegan meat alternatives such as vegan burgers and sausages, around 50 percent have said they will keep on purchasing them after the lockdown ends.
In addition to cutting meat consumption, 15 percent of respondents said they have reduced their dairy/egg intake over the lockdown period. When it comes to dairy alternative, 54 percent and 42 percent of respondents who tried soy milk and almond milk respectively, said they will make them a regular purchase after the pandemic.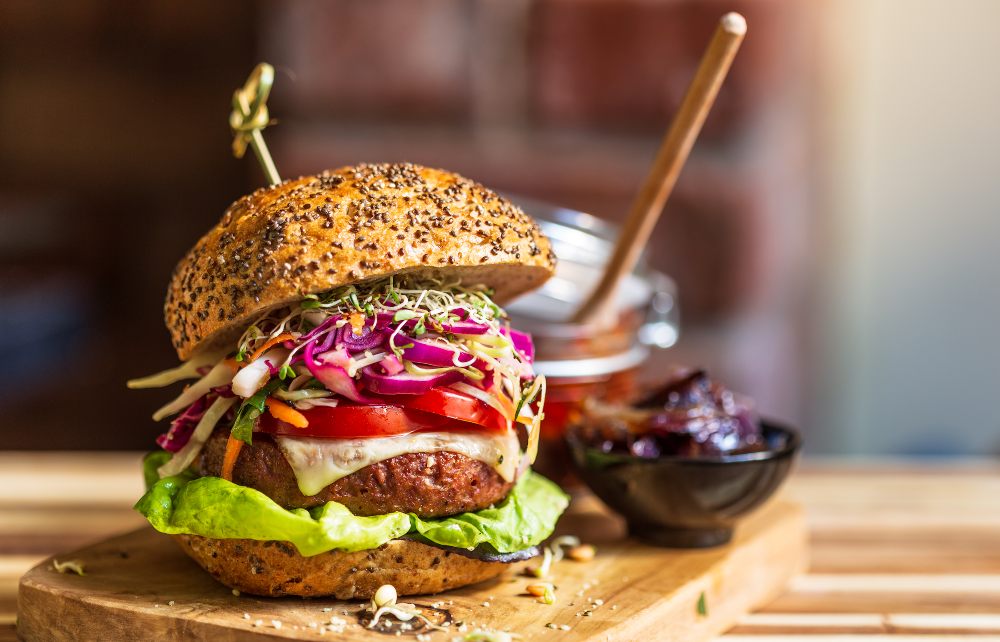 'No surprise'
"After the unprecedented success of Veganuary and the swathes of new vegan products hitting the shelves in recent months, it's no surprise that many consumers have made the switch to plant-based alternatives during the COVID-19 pandemic, whether that be for convenience, cost, or concern for their own wellbeing, the environment and the rights of animals," Matt Turner, spokesperson for The Vegan Society, said in a statement sent to Plant Based News.
"Many Brits are trying these alternatives for the first time and enjoying them so much that they intend on keeping them in their shopping basket when we return to normal times.
"They are purchasing items that they wouldn't have given a second look a few months ago, but are now seeing these brilliant vegan alternatives as the new normal."