UK supermarket Sainsbury's has expanded its vegan and veggie offerings by 35 percent with new 22 new launches in October.
The retail giant recently revealed that sales of its meat-free range are skyrocketing by a massive 20 percent each week.
Now the store has added multiple products to its shelves in a bid to meet this burgeoning demand – with new items from Fry's, Uptons Naturals, and The Meatless Farm Co launching.
Vegan demand
"With over 66 million mentions of #vegan on Instagram, and an 82 percent increase in Sainsbury's customers searching for vegan products online, flexitarian and plant-based diets continue to prove their popularity across the country and Sainsbury's latest collection of meat-free meals means there are more products than ever to experiment with," according to a statement from Sainsbury's.
"New tasty treats include the launch of Fry's, the best-selling South African vegan brand, to UK supermarket shelves. These divine dishes include everything from smoky smooth vegan hot dogs to melt in the mouth butternut squash balls, all exclusively available at Sainsbury's."
The new options include Fry's Vegan Steak Style & Ale Pie; Fry's Vegan Sausage Roll, and The Meatless Farm Co Meat Free Mince (£3).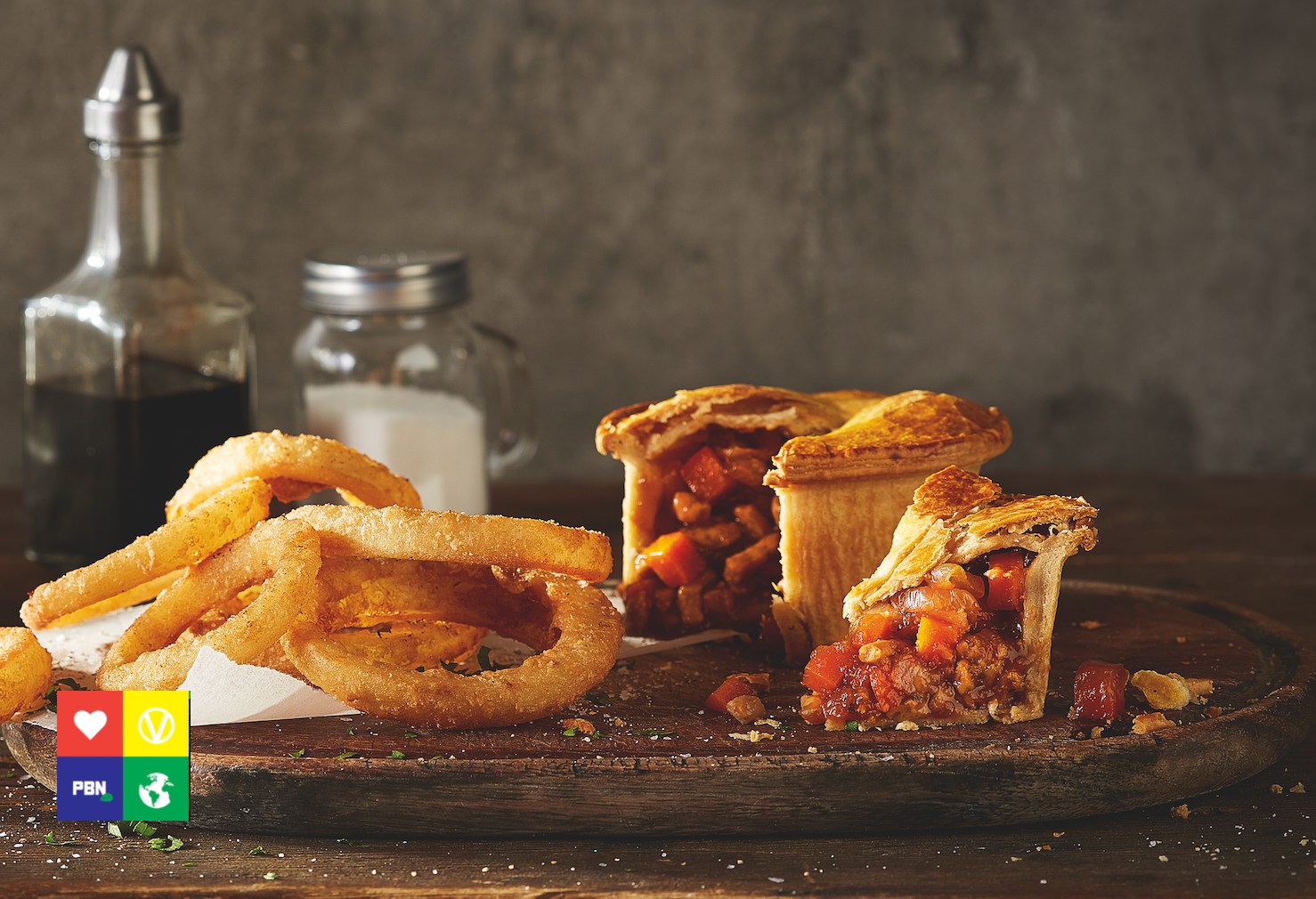 Supermarket vegan race
Sainsbury's is not the only supermarket rushing to meet vegan demand this year – Tesco, Waitrose, and Iceland have all notably expanded their plant-based offerings.
The UK's reported 22 million flexitarians have been cited as a major driver behind the demand – as well as the growing vegan and vegetarian populations.
Vegans and flexitarians
"Whether it's classic British, luxurious Italian, must-have Middle Eastern, or flavorsome Thai, our new range of meat-free dishes and ingredients are sure to be popular with everyone – flexitarians, vegans and meat-eaters," James Hamilton, Plant-Based Buyer at Sainsbury's said in a statement sent to Plant Based News.
"We're dedicated to providing our customers a breadth of choice, from those who like to grab some delicious on-the-go dishes to those chefs that prefer to cook up a creation in the kitchen!"