British supermarket giant Sainsbury's has launched a new strategy in a bid to raise vegetable consumption in the U.K.
As part of the so-called S.A.G.E. strategy, the retailer's bosses are looking to make vegetables Sexier, more Accessible, to ensure that it offers Great quality, and provide consumers with Education.
Sainsbury's head of quality, safety, and supplier performance Alec Kyriakides announced the retailer's pledge to the Food Foundation's 'Peas Please' initiative at The Veg Summit earlier this week.
Kyriakides also clarified that Sainsbury's wants 'everyone to be living healthy lives'.
Healthy
He explained: "In the nutritional arena most messages have been about what you should stop doing or reduce eating.
"This is the opportunity to tell people to eat more – to eat more veg.
"We're proud to be offering healthy, nutritious products. We see this as a collective effort to help the nation live healthier lives."
'Sexy'
In its plan to make veg 'sexy', Kyriakides believes the industry needs to make consuming veggies more appealing.
"We need to be more upbeat about veg.
"We absolutely must make consuming veg something sexy to do. We have to create that desire."
In doing so, Sainsbury's has committed to promoting the benefits of eating vegetables through its digital channels.
The retailer will also include at least two portions of vegetables in its 'main meals' recipes site.
Accessible
Sainsbury's main stores' veggies will be positioned in higher footfall areas so as to make them more accessible.
The retailer will also include a veg option when it has a fresh inspirational plinth, and will ensure at least one vegetable is listed on produce promotional space.
Kyriakides mentioned that the supermarket chain has recently launched a vegan sandwich, which has been widely popular with both plant-based and mainstream shoppers.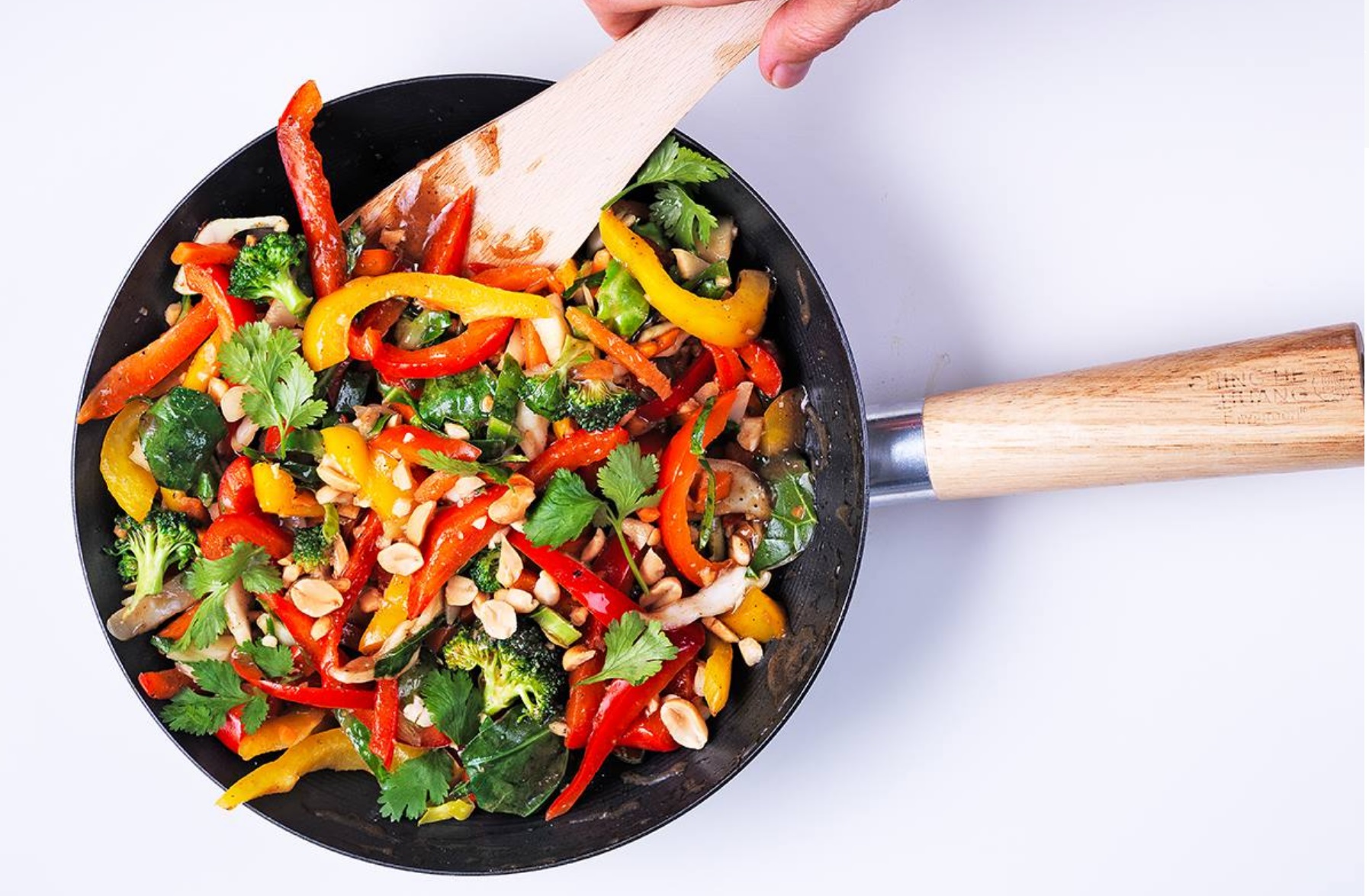 'Great quality veg'
Sainsbury's has also pledged to increase the number of products that contain a 'One of your 5-A-Day' by 30.
"Through product development we can deliver increased veg," Kyriakides said.
"We are putting veg into our product briefs, and we will significantly increase the number of veg products in our 5-A-Day range."
Education
He added: "We see education as absolutely essential to encourage a healthy lifestyle right from the start.
"That's what we do through the Sainsbury's Active Kids campaign."
The Government's Healthy Start vouchers can also be spent on vegetables, in a bid to encourage shoppers to use the tokens to buy vegetables.
READ MORE:
Countdown Begins For Epic Christmas Vegan Food Release
NOW AVAILABLE: Waitrose Launches Exciting New Vegan Options – Including 'Pulled Pork'