A new report by the Food Safety Authority of Ireland (FSAI) says most vegan milks are 'nutritionally inadequate' as replacements for dairy.
The report, which 'outlines food-based dietary guideline recommendations for one to five-year-old children living in Ireland', also recommends that kids are given three portions of lean red meat a week 'for iron and other essential minerals in addition to protein'.
The guidelines warn parents and guardians against using some beverages such as almond, coconut, or rice milk, saying 'as milk substitutes as these are nutritionally inadequate'. They says 'if a plant-based beverage is required to replace cow's milk, soy milk can be used, provided it is fortified with nutrients, particularly calcium'.
'A challenging time'
Ita Saul, chair of the FSAI Working Group which prepared the report, said the period from one to five years of age is 'an exciting and challenging time of transition from a predominantly milk-based diet at the end of infancy'.
She added: "Toddlers and preschoolers have very high nutritional requirements relative to their size, so there is a real need to focus on the quality of food rather than quantity.
"The innovative process of using children's growth chart percentiles as a basis for these dietary recommendations now enables healthcare workers involved in assessing young children's growth, to identify those at nutritional risk, and provide specific advice on fortified foods or supplements."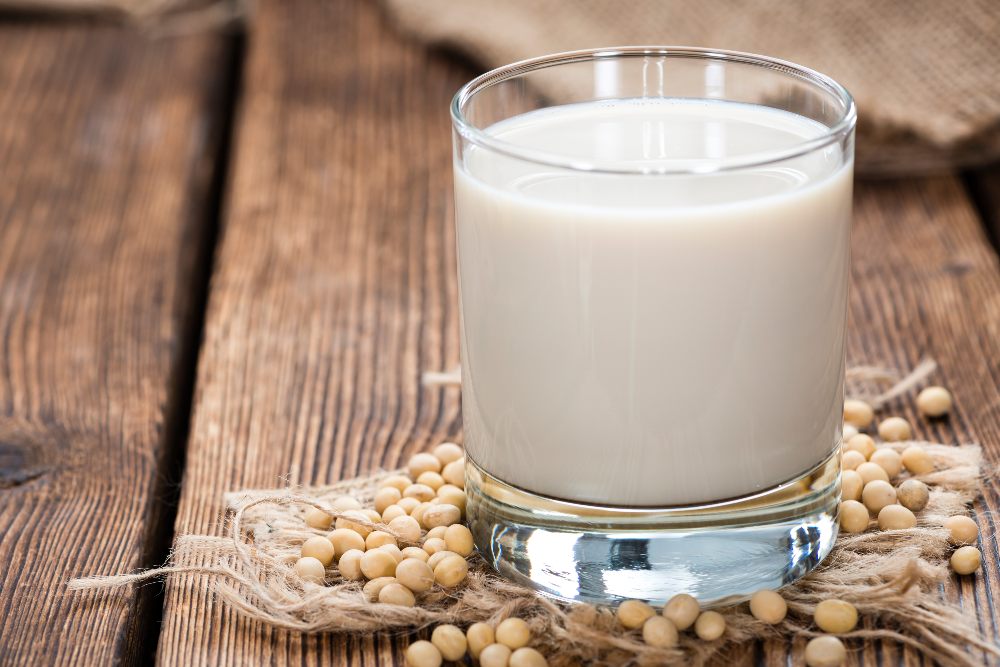 Children and vegan diets
The Vegan Society dietitian Heather Russell told Plant Based News that the report 'draws attention to the importance of replacing cow's milk with fortified alternatives and highlights that soy-based products provide a similar amount of protein'.
She added: "The Vegan Society works with the British Dietetic Association to share the message that well-planned vegan diets can support healthy living in people of all ages.
"Obviously, they exclude animal products like red meat but they feature plenty of iron-rich plant foods, such as beans, chickpeas, lentils, and tofu, which are also protein sources. At mealtimes, iron absorption can be boosted by including a rich source of vitamin C like pepper, broccoli, cabbage, or mango."
Childhood nutrition guides reviewed by a pediatric dietitian are available here