Fashion and design has always been a difficult sector to succeed in – even more so when you're working in the niche vegan market.
But vegan watch company Votch Founder Laura Stageman has done just that, creating a business from scratch, and winning a legion of loyal fans along the way.
Although the company is only a year old, it has already made waves within the vegan community – and beyond.
'Agonizing'
The entrepreneur turned to veganism after suffering badly with a serious skin condition. "I had been a longterm vegetarian because of animal welfare issues," she tells PBN.
"Then a few years ago, I started having serious health problems. I had suffered with eczema and used steroid creams for it throughout my life.
"When I tried to stop using it, I realized my skin was literally addicted to it, and couldn't perform without it.
"This condition is known as Topical Steroid Withdrawal, and it isn't well recognized.
"It was agonizingly painful – my body was swollen, and skin was falling off.
"I was spending up to 20 hours a day in the bath to try and control the discomfort – during this time I started watching documentaries about animal agriculture, as well as fashion.
"I learned about dairy and eggs – as well as leather. I learned it wasn't a by-product as I had thought."
Change
Armed with this new knowledge, Stageman decided to transition to a vegan lifestyle – for ethical reasons, as well as to try and improve her health issues.
The illness had left her with a new resolve: "The pain of losing my skin made me decide to never wear someone else's skin ever again," she says.
In addition, her new vegan lifestyle had fuelled her ambition. "I wanted to spend my working time doing something I was really passionate about," she says.
"Something that could help further the vegan cause."
Watches
It was a chance occurrence that led to the founding of Votch.
"My watch strap broke," explains Stageman, "and I couldn't find a new one that was quality, environmentally-friendly, vegan, and stylish.
"I decided I wanted to set up a watch company. People thought I was crazy, but I knew I had to do it."
Fresh start
It was quite a leap for the former television producer, who had no experience or background in watch design.
"I design everything," she says. "I basically designed the watch I wanted to wear myself. I also wanted it to be long lasting, and something you could update.
"That's why all the straps are interchangeable – I want people to hold onto their Votches for a long time, so it's great they can update them rather than buy a whole new watch.
"Design has been a challenge – but a great one. I love playing with color and aesthetics."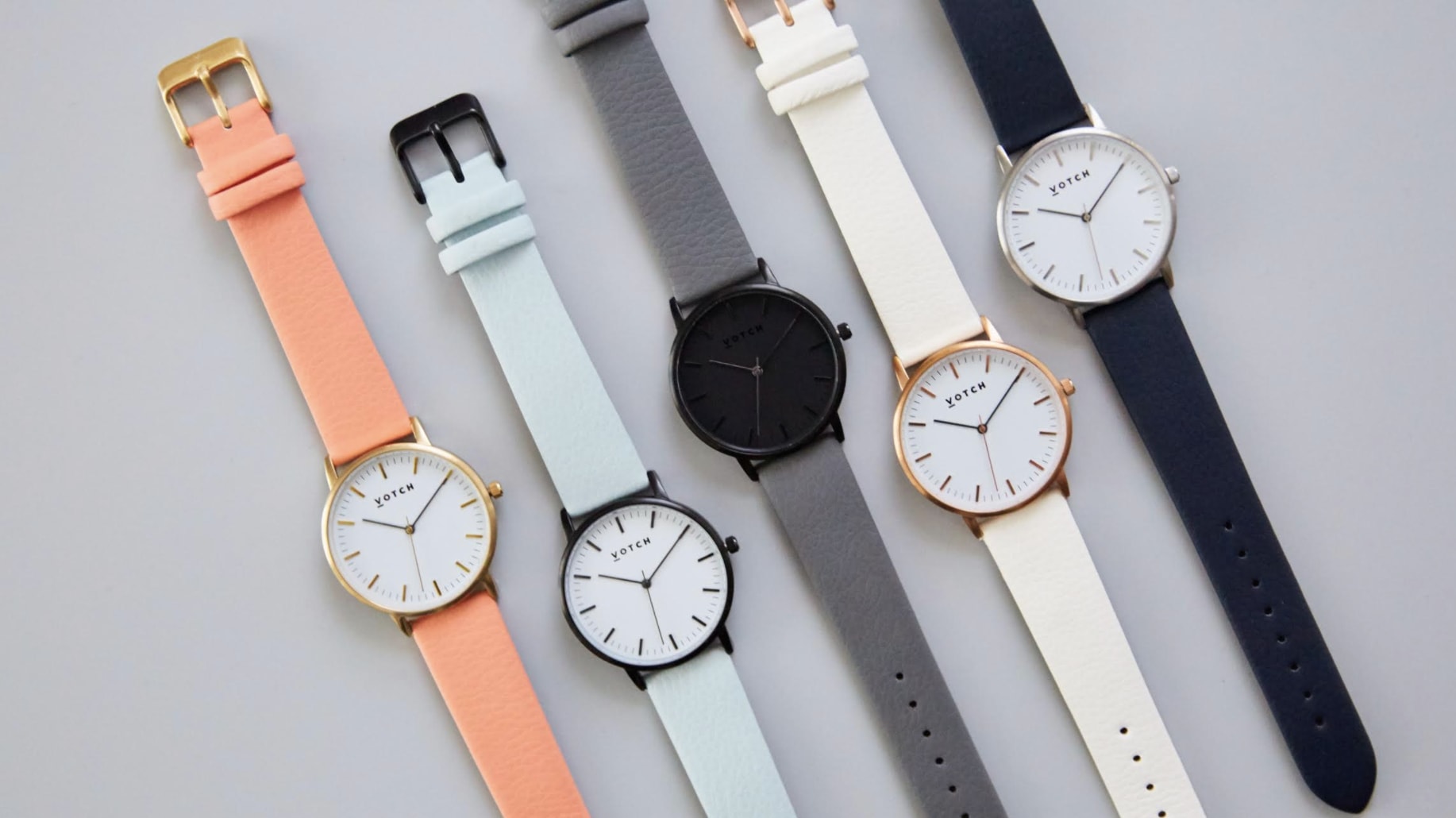 Fear
Taking the plunge into being your own boss is a risk: was it-off putting for Stageman?
"I had always had that mentality of being my own boss," she explains. "I went freelance in my TV producer job when I started the company, and cut down on work as the company started to take off.
"I am an only child from a single parent family, and that has always driven me to work hard, as well as fear. I am petrified of failure and not doing well.
"But I knew Votch could succeed if I put all my time into it – and we have managed to grow well."
High points
Sales success is not what Stageman picks out as her high point though.
"Our proudest achievement as a company is raising £5,000 for charity in our first year," she says.
Votch was founded to give back to the community – and it remains a staple part of the company's ethos.
Every three months, the brand partners with a charity, and donates 10 percent of profits to that organization.
Secret to success
"I wanted to help animals, so I took the skillset I already had, and used it to try and help others," says Stageman.
"If you are thinking about founding your own business, I recommend talking to people, always seek out advice. You need to understand your market.
"Most importantly, be true to yourself – we pride ourselves on transparency."
The future
Votch has plans to keep growing: to design more accessories, and access more of the exciting new vegan 'leathers' on the market.
Stageman says: "It's an exciting time to be working in vegan design. There are so many innovative new animal-free leather-style textiles being developed, as well as more and more people turning towards a vegan lifestyle.
"It's great to be part of a compassionate community – I am sure it will continue to grow."
READ MORE:
Innovations In Vegan 'Leather' Means Global Market Will Hit $85 Billion by 2025
Why You Should Stop Making Excuses To Buy Fast Fashion