Pret A Manger has announced it will re-open its Veggie Pret stores this week, as the UK's COVID-19 lockdown eases.
The 10 stores, which are located in London and Manchester, will be open for takeaway from June 11 with safety and social distancing measures in place.
In addition to re-opening for takeaway, the company has partnered with food delivery service Deliveroo, so seven of its 10 outlets (including the Manchester location) will offer deliveries.
'Excited'
"We are excited to be reopening all 10 of our Veggie Pret shops this week," Clare Clough, UK managing director of Pret A Manger said in a statement sent to Plant Based News.
"We know that many of our customers are working from home and missing their plant-based favorites, so partnering with Deliveroo means that more customers can access our extensive veggie and vegan menu.
"I want to thank the amazing teams who are re-opening our Veggie Pret shops – we couldn't do it without your support."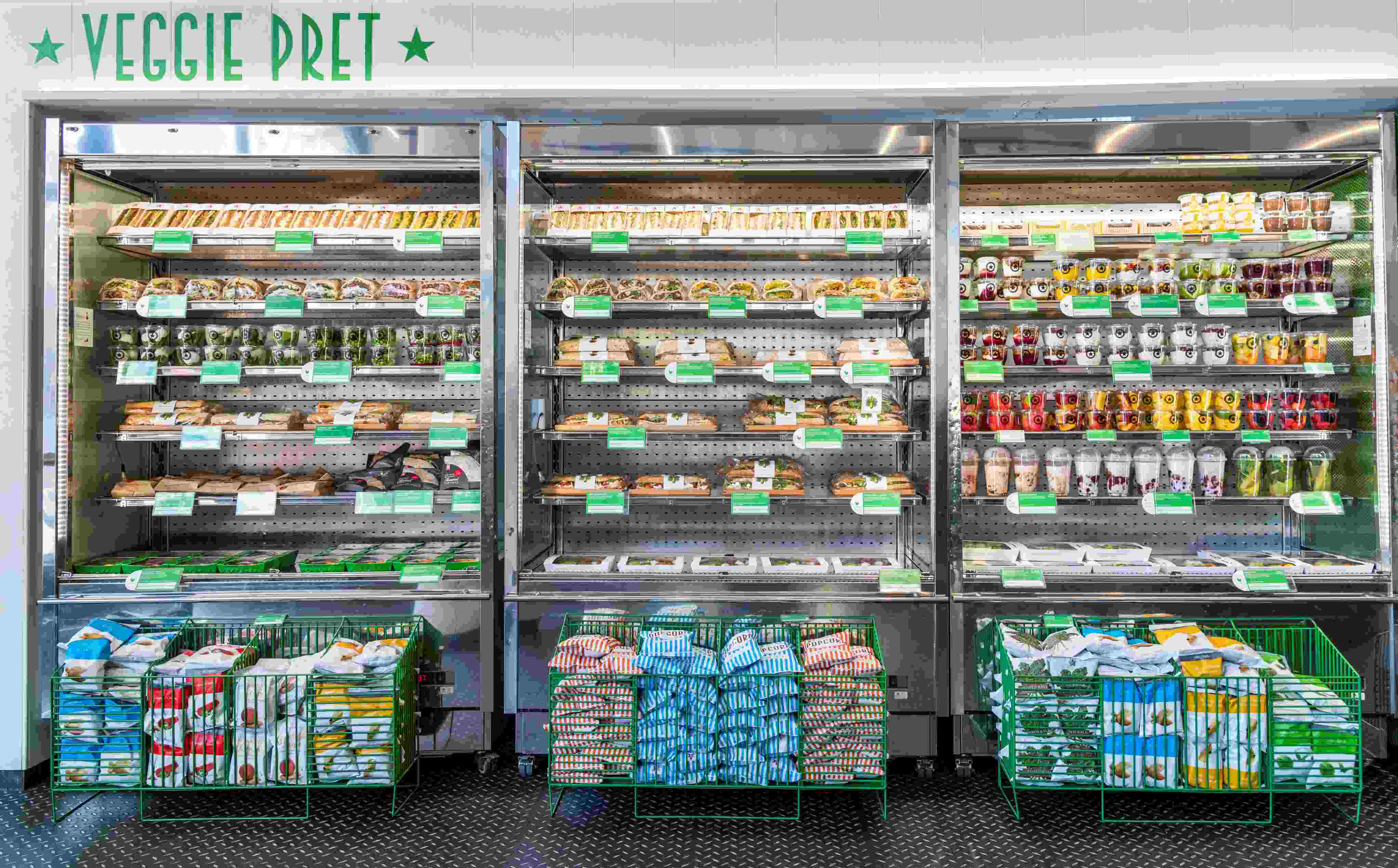 'Healthy orders'
Tom Peters, global director of health at Deliveroo, added: "We're delighted to be partnering with Veggie Pret as their exclusive delivery partner.
"At Deliveroo we've seen a 181 percent increase in the number of healthy orders on the platform over the past three years and specifically an increase in demand for more plant-based options, both from our vegan customers and our customers simply wanting to cut down on their meat intake.
"The extensive Veggie Pret menu of veggie and vegan-friendly items really caters to this, and we're here to deliver it to customers' doors in London and Manchester.