Pret A Manger will open two new Veggie Pret stores in London tomorrow.
The new outlets, on St Mary Axe and King William Street, will take the total number of Veggie Prets to 10.
The join a number of existing London veggie/vegan outlets – inlcuding one which opened in Cardinal Place, Victoria earlier this month – and one in Manchester.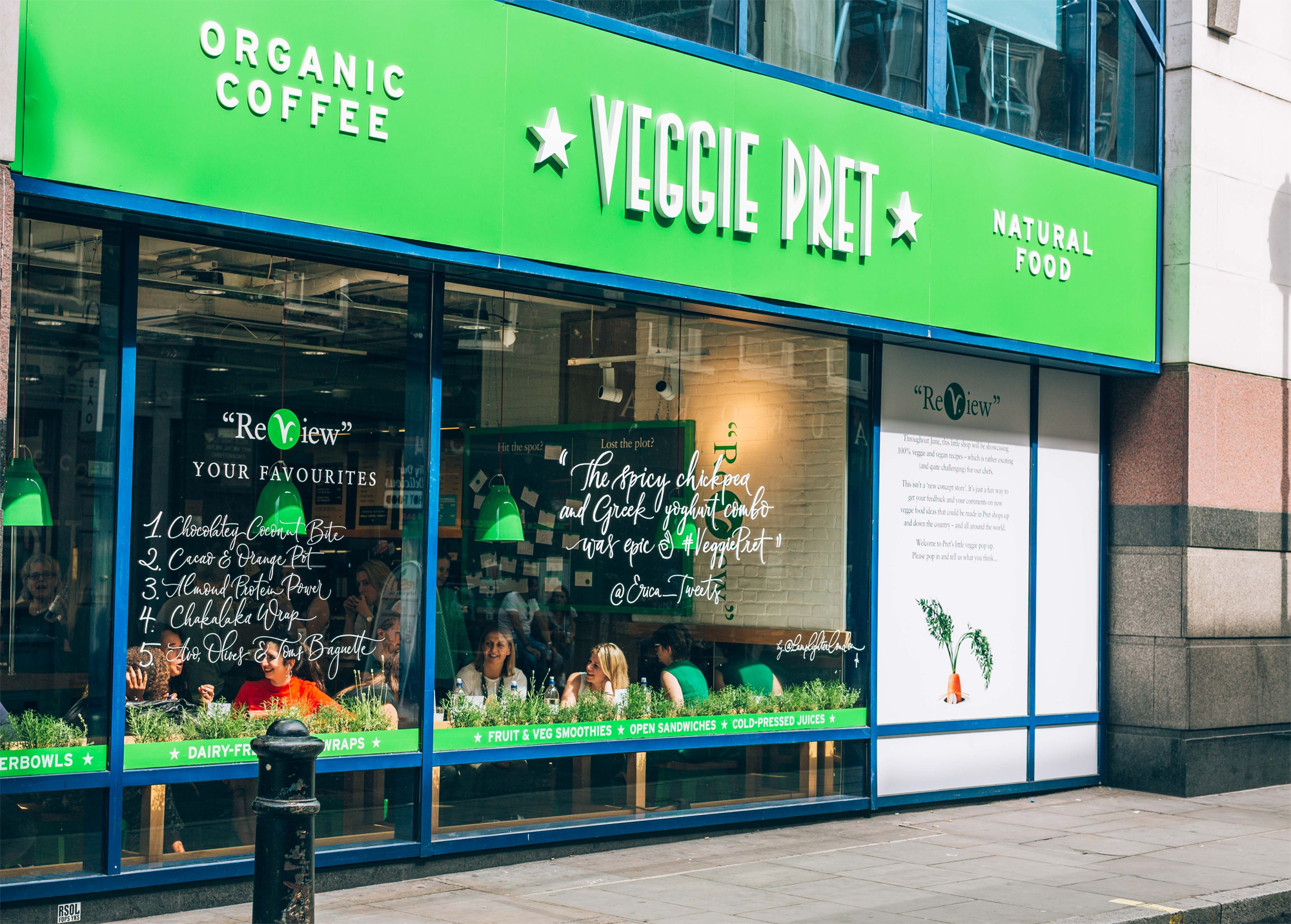 'Year of growth'
"2019 was a year of growth for Veggie Pret, which saw the total of shops jump from four to seven and the company also introduce new products including The Vegan Classics, a range of sandwiches and wraps based on Pret's most popular items," said a press release.
"The Eggless Mayo and Cress Baguette is currently Veggie Pret's best-selling sandwich or baguette, closely followed by a vegan BLT, The VLT.
"Born in 2016, after conversation with customers around how Pret could offer more delicious vegetarian options, the Veggie Pret brand is continually engaging with customers as it grows and will be taking on feedback and suggestions as future menus are developed."