Plant-based startup Beyond Meat is expanding to a new lab in El Segundo, California, in a bid to increase its development capacity.
The company, which has seen revenue double during the last year, announced that it will add an additional 26,000 square feet of Research and Development space – where it hopes to create new, innovative products.
According to a company statement: "The new facility will house more than 100 employees, and is the new home to Beyond Meat's Manhattan Beach Project, the company's on-going initiative to bring the best and brightest scientists, engineers, food technologists, chefs, and researchers together in service to a single goal: perfectly build a piece of meat directly from plants."
In doing so, Beyond Meat believes it can cut the time it takes to bring some products to market in half.
Bacon and steak
According to a report in the Los Angeles Times, the company 'hopes to concoct plant-based bacon and steak' with its increased capacity – which is seven-times the size of the existing facilities.
The article says: "The El Segundo company's faux chicken strips, ground beef and soon-to-be-released sausage need constant tinkering, like software updates.
"Then there's the moonshots – ersatz bacon and steak, considered the holy grails of mock meat."
Expansion
Beyond Meat's CEO Ethan Brown spoke about the expansion: "The expansion of the Manhattan Beach Project here in Los Angeles reflects our belief that building meat from plants is an opportunity of global importance, one that is deserving of investment levels consistent with what you'd find in alternative energy or health sciences, sectors with which we certainly share common goals.
"We are seeing a record number of consumers expressing interest in a broader set of protein choices; to these consumers, it is our brand promise to enable them to eat what they love, from burgers to sausage, while feeling great about related health and environmental implications. The new center is designed to help us fulfill that promise to the best of our abilities."
PBN interviews CEO Ethan Brown
'Indistinguishable'
Brown is adamant about the company's product being 'indistinguishable' from real meat, dismissing employees' suggestions that the existing product is already good enough.
"There's a lot of people who have created meat analogues out of soy that loosely mimics the experience of meat," Brown told the Los Angeles Times.
"But we really want to look at this in a more fundamental way, and we want to be the first people who build a piece of meat perfectly from plants."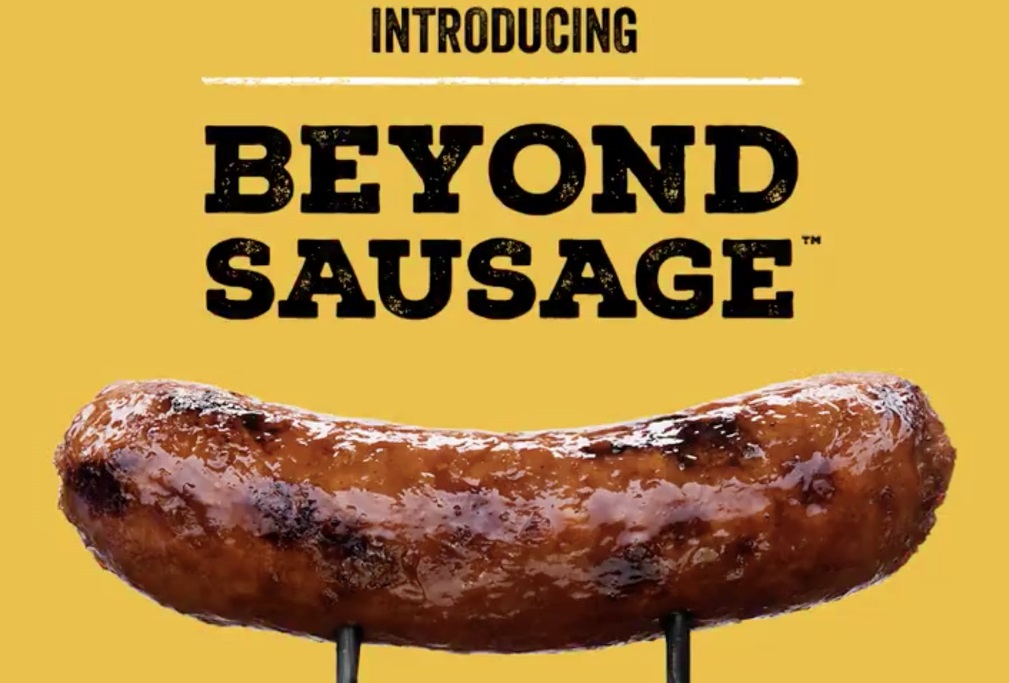 Experts
Brown said he recruited experts from a wide range of disciplines beyond food science – including biochemists and biophysicists to get Beyond Meat closer to creating the perfect analogue.
"As much as we need food scientists, we realized we had to have a broader set of tools," Brown said.
"Over 1,000 molecules make meat taste like meat," he added. "It's painstaking matching those molecules in plants to create the same sensory experience."