A natural food and drinks brand is launching a range of plant-based protein m*Ilkshakes.
London-based company GROUNDED has created two flavors of its new shake: m*lk chocolate and mint choc.
The shakes – which are gluten-free, soy-free, nut-free, and GMO-free – contain 20g of plant protein and contain less sugar than milk and 40 percent less sugar than most choc milk drinks**. They come in a paper-based recyclable 490ml carton.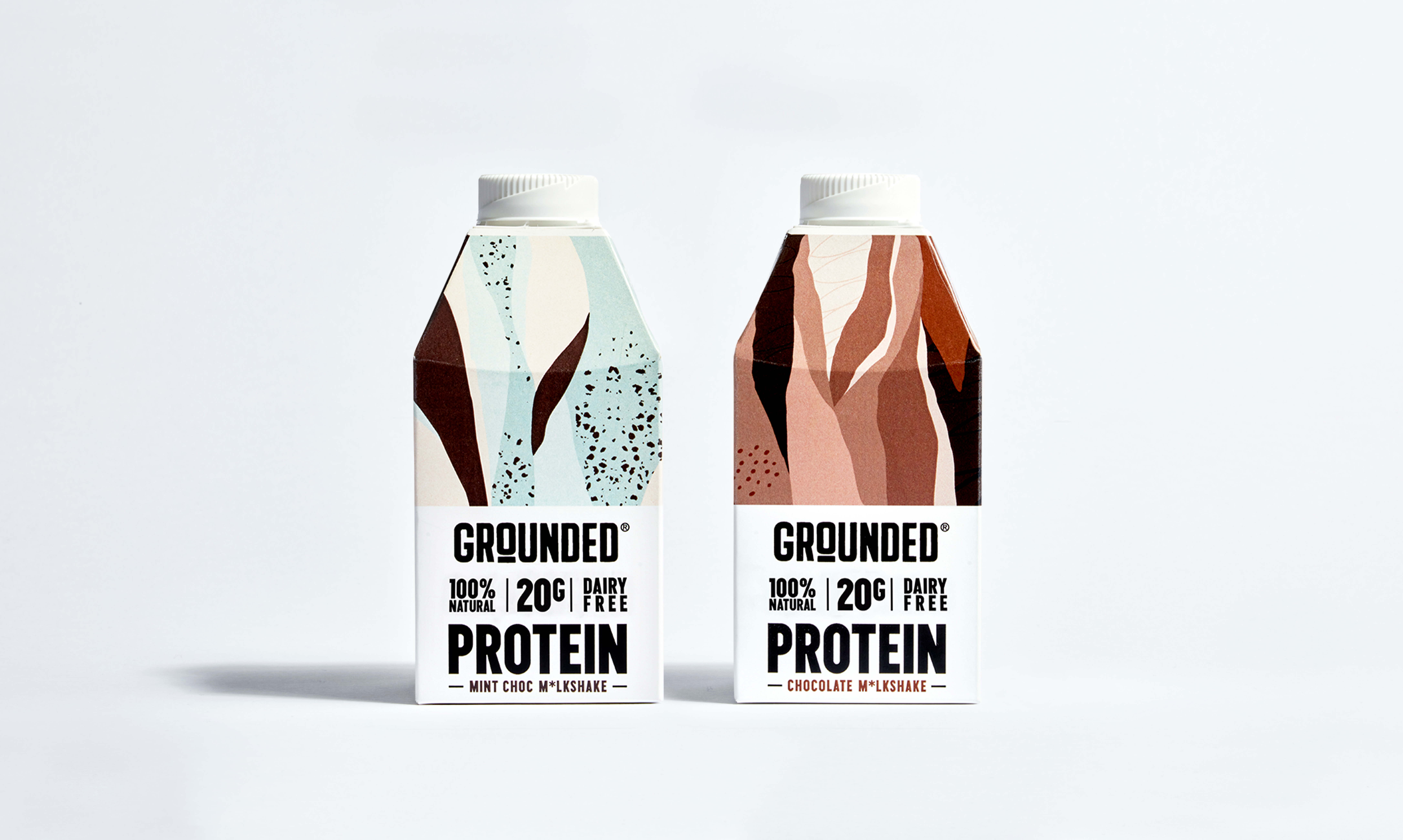 'Cutting the cr*p'
"At GROUNDED we're all about cutting the cr*p. As a space synonymous with health and fitness, it's mind-boggling how many products sacrifice real, quality ingredients, for 'too-good-to-be-true' nutritional info," Gabriel Bean, founder of Grounded said in a statement sent to Plant Based News.
"There's a real need for a clean, genuinely natural, plant-based option, so our m*lkshakes have come just at the right time."
Bryn Ferris, co-founder, added: "We know this is the most natural plant-based protein drink out there, we challenge you to find a better-tasting one too."
The shakes are available via the GROUNDED shop, £2.75 per 490ml carton and are launching in Selfridges and Planet Organic.
** Skimmed milk typically contains 5g of sugar per 100ml. Grounded's protein m*lkshakes contain 4.9g of sugar per 100ml. Based on research from 10 leading brands in the UK.
*Plant Based News provides a free news and media service to millions of people around the world on a daily basis. This requires a lot of time and money to maintain. Occasionally we promote carefully chosen products and services that we have personally tried and would be happy to recommend to our friends and family members. This article may contain affiliate links. You can view our Affiliate Links Policy here. Thank you for your support.