One of the largest international interventional cardiology conferences took place in Washington DC last weekend.
CRT, one of the world's leading interventional cardiology conferences, is attended by more than 3,000 interventional and endovascular specialists.
Conference
The conference, held each year in Washington, DC, is supported by MedStar Heart & Vascular Institute and serves as a forum for physician and health-care professional education about new cardiovascular technology and interventional procedures in the field.
The meeting is actually several conferences at once, with tracks including CRT Valve & Structural, CRT Endovascular, Technology & Innovation, Atherosclerosis & Research, and Nurses & Technologists.
Michelle Obama
This year the keynote speaker was former First Lady, Michelle Obama. And for the first time ever, the 2020 CRT conference included an entire session on Nutrition called the Great Diet Debate.
But interestingly enough, there wasn't a debate, as all cardiologists on the panel agreed that a plant-based or plant predominant diet is most healthful for heart disease.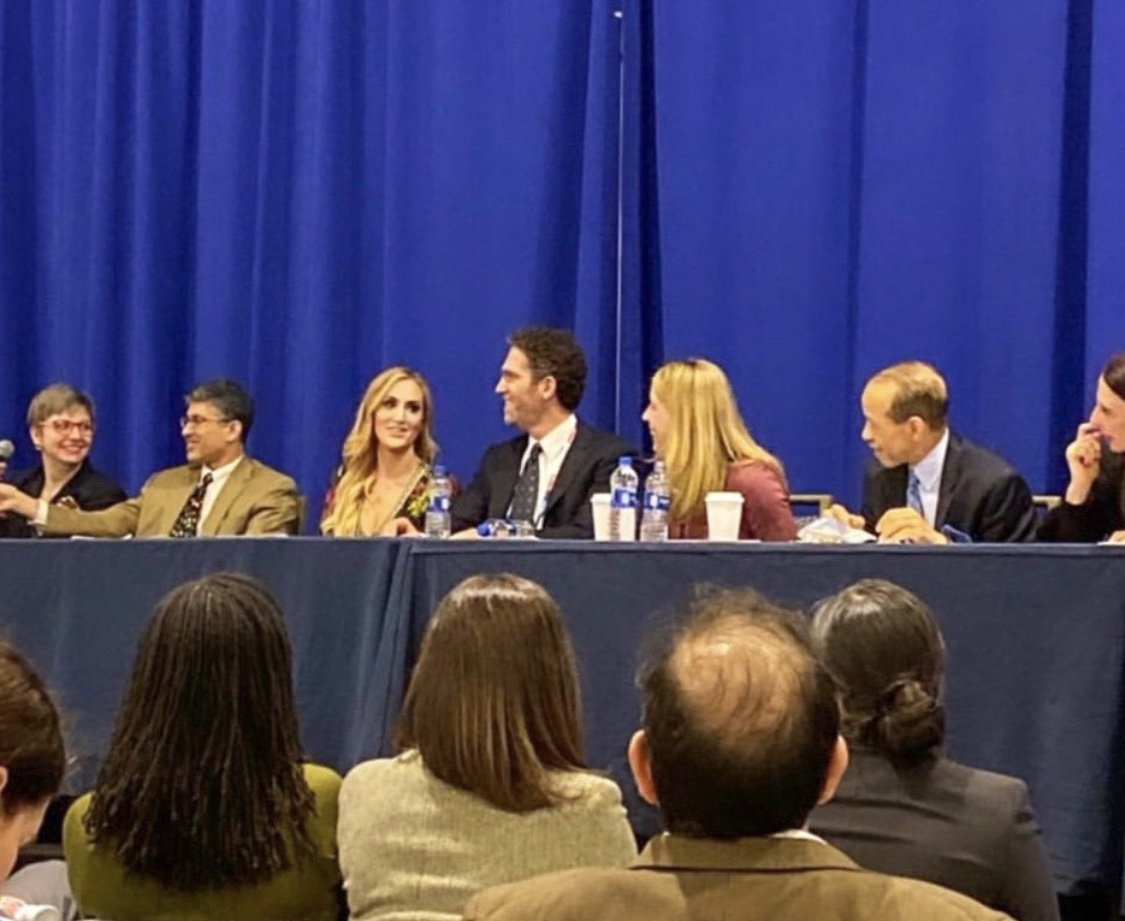 Plant-based diet benefits
Dr. Kim Williams, former president of the American College of Cardiology, started off the session and presented on the importance of a whole food plant-based diet in cardiovascular disease prevention.
Dr. Danielle Belardo presented a talk about how cardiologists can integrate plant-based nutrition into their practice.
Dr. Rob Ostfeld presented about how plant-based/plant predominant Mediterranean style diets have evidence for use post-myocardial infarction.
'Keto 2.0'
Dr. Ethan Weiss presented about the history and science behind the Keto diet, but emphasized the importance of plants and minimizing saturated fat, and described Keto 2.0: a plant-based or plant predominant Mediterranean style keto diet, and how these are healthful options for cardiovascular patients.
Dr. Angela Taylor then presented the Benefits of a Plant-Based Diet in Patients with Acute Coronary Syndrome. Dr. Eugenia Gianos presented on Impact of Nutritional Intervention on Cardiovascular Risk and emphasized a Mediterranean and plant predominant diet rich with fruits, vegetables, mono, and polyunsaturated fat.
Another talk on Plant-Based Diets and Prevention was presented by Dr. Biljana Parapid.