Beyond Meat's flagship product the Beyond Burger is now available in 153 Shaw's locations throughout Maine, New Hampshire, Massachusetts, Rhode Island, and Vermont.
These new additions to the listings takes the total number of retailers stocking the burger up to 4,300 across the States.
Significantly, the burger is stocked in the meat case at these locations, as opposed to with veg-friendly products.
The product's placement in the meat aisle was a key part of the company's strategy – CEO Ethan Brown felt the product would be less likely to succeed if it was hidden away as a 'speciality item'.
'Rapid growth'
Ethan Brown, founder and CEO of Beyond Meat, said: "The rapid growth in demand and distribution for the Beyond Burger speaks to a powerful shift among consumers toward plant-based protein, one we are pleased to respond to and further fuel with the taste and overall performance of The Beyond Burger."
Speaking about the burger's rapid expansion, John Ciraulo, Senior Vice President of Fresh Foods for California-based store Stater Bros, said: "Our Certified Meat Cutters know meat, and we were amazed when we tried The Beyond Burger.
"There is no other plant-based product out there that delivers on the meat eating experience like The Beyond Burger does.
"Our consumers have been asking for more diverse protein options, including The Beyond Burger, and we're proud to now have it available in the self-service fresh meat case at all Stater Bros. locations."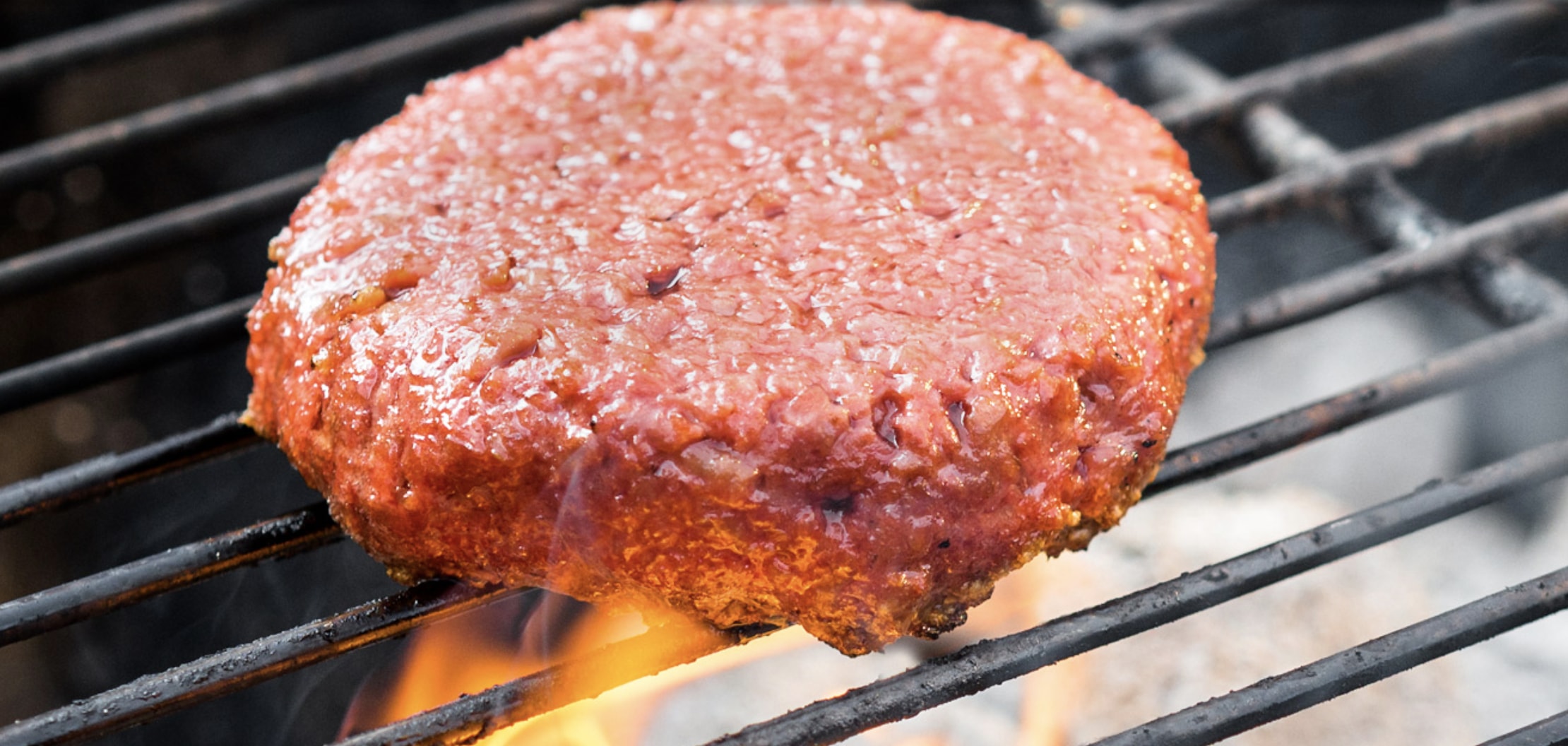 Restaurants
In addition to the retail locations, the plant-based burger is also available in hospitality outlets.
According to a Beyond Meat spokesperson: "Beyond Meat's rapid retail growth is coupled with major food service/restaurant wins, including an exclusive partnership with Sysco that, since launching in September, has produced 2,000 new food service outlets carrying The Beyond Burger.
"This includes restaurants, hotels, college campuses and professional sports teams' training camps. Many of these restaurants are innovative, single-unit restaurants like Delilah LA, The Moonlighter in Chicago, The Distillery NYC and The Hamilton Inn in Jersey City, that seek to appeal to meat eaters and vegetarians alike by offering innovative, plant-based options.
This will soon include almost 500 branches of TGI Fridays.